Property photography – from the worst to the best.
With online marketing undeniably now so important in selling property, the rise in the importance of quality images is equally undeniable.
Last time I sold my house, I was so disappointed with the photos, I took some myself – after all, I knew the house, when the best light in each room occurred and was happy to move things around to get the best shot (eg, losing a table to another room to thin out the furniture). It made me realise that actually taking a great internal property shot can be difficult and even more so if you are taking that shot in someone else's home as their agent!
However, there is no excuse for any of the photos featured in the newly published book 'Terrible Estate Agent Photos' by Andy Donaldson, published by Vintage. Here are a few examples that will make us all feel better about our own photographic talents!
It's easy to scoff (yes, very easy with the photos in Andy's book!), but as I found out, it's also easy to take photos that don't do justice to a room or a property.
Sophie Brooks, Waterfords' Marketing and Communications Coordinator has a Masters Degree in Media Arts, specialising in Photography and as well as taking many of their stunning property photos, she also advises the branches on how the capture the perfect shot.
Sophie's top tips:
•         'The very first thing I do when going to a property is tidy up! I tell the vendor I may have to move some possessions but that I will put everything back exactly as I found it. Things like putting toilet seats down, taking towels and clutter from out of the bathroom make all the difference. If there are brightly coloured throws or cushions on beds, I take those off, and if the bed is untidy, I straighten the sheets as much as possible. It's the small changes you don't notice, but a potential house-hunter might if they weren't done!
•         If possible, invest in a good quality wide angle lens, it will help capture the whole of the room and make your property photos more visually pleasing, this type of lens is especially helpful in smaller houses and flats.
•         Always try to use a tripod, especially on days where natural light is a bit dull. This will ensure that in darker rooms, like a bathroom with no window, you can make sure you get a good exposure by lengthening the shutter speed. It also means the image will be straighter and there will be less editing to do back at the office.
•         I always tell the branch staff to take lots of photos, the more the better. My advice is to get snap happy and don't be shy! Try different angles all the time and don't be afraid to experiment. This means you will have more to choose from back at the office and no last minute panic about not having taken enough photos! If the property has a nice feature, like a traditional fireplace, feature window, or beautiful garden, get creative and take advantage of it. There is nothing wrong with taking photos of detail as filler for marketing material.
•         Lastly, I advise anyone taking property photos to have editing software like Adobe Lightroom. It is invaluable when you have a bright sunny day, as shadows are harsher in this weather. In Adobe Lightroom, you can brighten just the shadows in a photo and keep that bright blue sky! It also means if you have over or underexposed photos, you have an opportunity to try and save them. Mentioning sunshine, always try to do photos in good weather when the sun is on the front of the house. Nobody likes a dreary grey Rightmove photo!'
Of course, it helps when you have a stunning property to sell, but actually the principles of light source, angles, positioning of interior accessories, highlighting features and using software can be applied to any property.
Some estate agents offer a premium product that includes professional photography in the package, and this is appropriate for middle to high end properties, but if you are a vendor selling your house in the south Wales valleys for £40,000 you are not going to want to spend another £200 on professional photos – you expect your estate agent to provide this service.
So, get snapping following Sophie's advice and your property and holiday snaps will be the best they can be, and no chance of starring in the next edition of Terrible Estate Agent Photos!
Have you got more advice to add from your experience? We'd love to know! Email [email protected]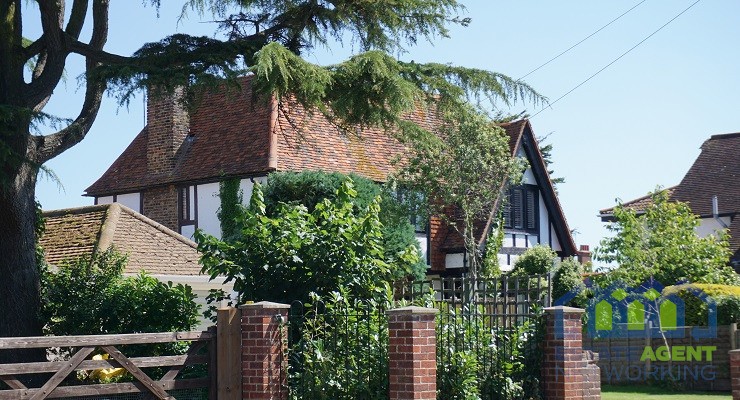 Are you planning to sell your home? Are you buying a home? Whatever the scenario is, there are some things that you need to look after. In case you are selling your house, you have to set the price on the basis of those factors, or you need to ensure that all these things are…
Read More

→