Property Videos That Sell Houses.
Property Videos And Choosing An Estate Agent
Floor Plan Property Videos are a complete game changer.  Gone are the days when a client only had a few Estate Agents on the high street to choose from.  These days there is an almost unlimited choice of agents both web based and office based for a vendor to contact about the sale of their home.  With such fierce competition agents have had to up their game to attract new business. Even the type of property video Estate Agents use has moved on over the years.  The new kid on the block offers a 3D animated floor plan property video.  It is no longer adequate to market your agency by delivering a flyer through the doors of a street you have just sold a property on.  Marketing you are looking for a 'similar property' to sell simply isn't enough.  Flyers are old hat, floor plan property videos are the way forward in the property business.
In today's high-tech society, when it comes to choosing an agent, vendors will look for a company that:
Has a strong online presence,

Has a proven track record,

That is proactive in selling houses,

Uses up to date technology to sell their home quickly,
and of course vendors look for an agent that
Offers a quality service at a fair price.
The first place clients will go when deciding which agent to use is predominantly friends and family.  Recommendations / word of mouth, to date remain the strongest form of advertising.  Estate Agents that don't have people talking about their business, won't be in business for much longer, sad but true.  From there, the majority will most probably turn to the internet for a bit of further research.  Its human nature isn't it?  People want to know they are about to make the right decision.
Videos improve your online presence
This may come as a surprise to some, however are you aware that video content is the new key to improving your online presence?  Estate Agents have an advantage over most businesses here as the more fresh video content you have on your site, the easier it will become for people to find you. Video content actually helps to boost not only page rankings but your overall SEO as people will happily talk about and share videos – if they find them interesting enough!
Video is the new way to read!  People have no interest reading through endless pages of information when they can watch a 90 second video.  A property video can transform the information of a clients home into something more engaging than text, effortlessly.  With property videos starting from only £55.00 + VAT, there really is no easier way to promote the sale of your clients home.
Smartphones, tablets, iPads you name it, people are online watching videos, setting alerts, using apps, there is quite literally an unprecedented volume of information available to consumers at the touch of a button.  Is your agency part of that, and will it remain part of this new digital world we live and trade in if you don't promote your business both online and off?
Did you know that it is estimated the average person will check their phones up to 150 times per day?  It stands to reason when they are about to sell a property they will also want to buy a new one.  How many alerts do you think they have set on their various devices so as not to miss out on a new property that has just been released to the market?
Each and every video on your company website is acting like an unstoppable sales team, enticing new business with every click.  Advertising your business to the world.  Strengthening your online presence each time you renew or update a video.
More than just a property video!
So we are agreed that video content vastly improves your chances of being found online, so what next?
Your next client is looking for that extra special something, they want to know they are getting the very best for their money.  When you think of your unique selling points, how great would it be to actually have something that is still new to the market, that not everyone and their granny has ever heard of?
Clear Vision Media are proud to have been the first video production company in the UK to produce a fully animated floor plan property video for Estate Agents.  Whats more, we actually help agents increase their sales revenue.  Attracting new business to your agency has just become easier and more exciting.
Floor Plan Property Video
A floor plan property video funnily enough does exactly what it says on the tin, so to speak!  This unique selling point will absolutely set your agency aside from the crowd and have people talking about the new service on offer.
There are dozens of reasons why an Estate Agent should use a floor plan property video to promote the sale of a clients home.  Not only is this a new and interesting way to engage with potential clients, clients will recognise the bespoke value your agency is providing them with.
3D animated floor plans combined with the standard 2D floor plans ignite the imagination.  People can easily understand how the rooms flow in the property and will quickly visualise their own belongings in the space available.
By incorporating an animated floor plan into any property video, you instantly add a bespoke quality that people are genuinely interested in.
Our property videos actually sell houses, they are interesting, modern and cost effective to you and your client!
If you would like to receive a free demo floor plan property video (created from your existing photographs or video footage) please get in touch.  We can be contacted on 0141 644 0115 or by emailing quotes@clearvisionmedia.co.uk.  Alternatively if you would simply like to view more of our work please visit our website: https://clearvisionmedia.co.uk/estate-agents/.  View short demo video here.
We are always happy to help in any way that we can, so get in touch, it will be the best decision you ever made!
Written By Carol Faichney, Partner, Clear Vision Media
Specialists in floor plan property videos. Visit: clearvisionmedia.co.uk for further information on our full range of products and services.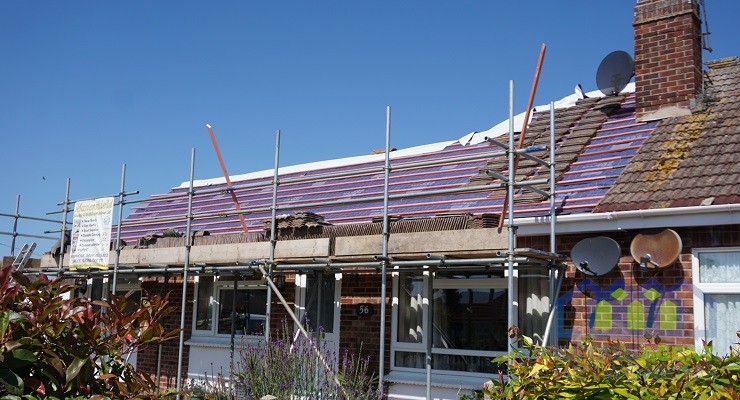 Similar to the external face of your house walls, your roof is also constantly exposed to the external environment — which includes everything from harsh sunlight, rain, debris, and even insects. The purpose of the roof is to protect you from the impact of all those things. This exposure leads to severe wear and tear…
Read More

→