Residential People In Talks To Become A New Estate Agency-led Portal
Challenger property portal, Residential People is looking to change its structure to become a possible and viable estate agency-led portal, owned and controlled by member agents.
The free-to-list portal which already has 1,800 registered agents is in the process of talking to industry leaders and pioneers about sitting on its Board of Directors  Agents will now have the opportunity to own Class A voting rights shares, with the first 7,000 agents that register their interest, effectively having up to equal ownership of  Residential People.
Under an electronic voting system, Residential People will be allowing agents to vote for business initiatives. The Industry Director/s will be voted into their position every two years and will fully represent members.  It's important to note that the shares of members can never be altered or revoked and that every member will be treated the same. There will be no Gold, Silver or Bronze-tiered membership and it doesn't matter whether the agent is a large corporate, or a single independent office – everybody has a voice.
Residential People intends to create a totally unbiased platform that always provides a voice to the agent. Every member will be an integral part of the platform and will receive regular quarterly progress reports, revealing the portal's current strategies and initiatives.  As a member of this new democratic platform, agents will not only own their data, but will also be able to access exclusive products and attract exclusive rates from lenders, as there is strength in numbers.
Christopher May, Founder and Director of Residential People commented: "Most of the common issues that agents are currently facing are price hikes, lack of control, being forgotten about and the most severe of all, having their data exploited. Many agents are unhappy and feel that they have been given a raw deal by portals, which are making money by using agent's support and the rewards they give back are one-sided.
"We want to change this by creating a portal owned and run by agents. We will not sell data to any third parties unless it is to pass the full benefits back to agent members and we will never be a company that sells data. In fact, we want to pass back to agents significantly more than they give us.
"We are genuinely passionate about delivering a long-term solution to agents whereby they have a portal that is fully supportive of their needs.  This is why we have decided to give ag ents the chance to own shares in Residential People and steer the business in a way that suits their needs. We believe that agents should be part of these conversations at every step of the portal's growth and development.
"At present, we have around 1,800 agents that have already joined the platform and we're actively looking for more to join our disruptive crusade. As well as being free-to-list, we are currently developing a powerful database marketing tool, that will give consumers the best possible journey when looking for their dream home.
"Our innovative marketing platform will help agents become more informed about the individuals who have an interest in moving within an area.  The platform will deliver key insights such as renewal dates for mortgages, potential moving timeframes and much more. All gathered information will be passed directly onto the agent, giving them the opportunity to showcase their brand in front of this audience.
"We will enable the consumer to tell us all of their property requirements, thus allowing agents to do what they do best – help consumers find their dream home. We truly believe that our proposition will benefit agents and consumers alike and they will never again feel like they don't have a voice."
Residential People will be incorporating Fintech into its platform to educate consumers of the true costs of moving and improving their user journey, by surfacing key information at the right times.  This will include giving consumers tailored mortgage rates and insurance products and will be passed to agents.
To further enhance the search for finding a home, Residential People will also be introducing a bespoke service that will allow the home seeker to find their perfect home, without having to spend endless hours searching. Enquiries of this nature will be passed directly onto the agent to help them monetise additional revenue streams.
Christopher May and Nahim Rahman co-founders of Residential People have over 30 years of experience in the property and financial services industry for both B2B and B2C. Residential People has invested millions on its portal platform and has always been free to list.
 For further information, please call Chris May 07976703805 or visit https://www.residentialpeople.com/gb/agent-backed-portal/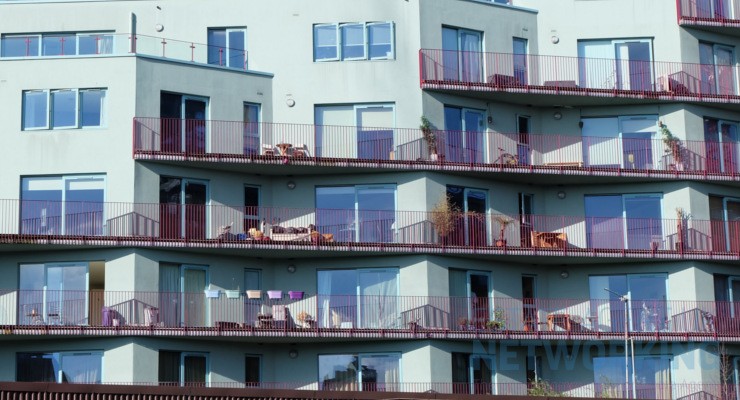 Buying a house or a flat is a huge deal and there are a lot of things to consider. Especially if it is the first time in your life that you're thinking about becoming a property owner. There are benefits if you rent a home, but there are also benefits if you buy a home.…
Read More

→