Robert Bull Appoints Tim Simmons to Senior Management Team at RoyaleLife
RoyaleLife, the UK's leading bungalow provider for those over 45, has recently appointed a senior property management professional to a role within the organization.
Thinking about using equity release? At RoyaleLife, the UK's leading bungalow provider for those over 45, can help make your dream of owning a new bungalow come true which is currently available in 64 developments.
Tim Simmons joins Whiteley-based RoyaleLife as Business Development Director. He brings more than 30 years of professional experience in the estate agency sector to his role. At RoyaleLife, he will manage sales and marketing functions with an emphasis on customer relations.
He said: "Moving to RoyaleLife is an exciting new challenge. What interests me particularly is that I can marry my experience in the more traditional side of the property sector with RoyaleLife's exciting new perspective. Without doubt, the company is making a big impression as it looks to redefine what living in a bungalow means to people."
Simmons began his career as a negotiator in Weymouth, his hometown. He rose to become chief executive officer at Humberts, a property consultancy and estate agency company with offices across the country. He brings to RoyaleLife a reputation for decisive leadership, sales results and brand growth.
"We're delighted to have Tim on board," said Robert Bull, RoyaleLife's CEO. "Attracting someone of Tim's calibre, talent and experience is a real coup for us and demonstrates our commitment to continually strengthening our senior management team.
"Tim's focus will be ensuring our customers' experience is unrivalled in the industry — from initial enquiry through the sale process to purchase. Our customers are our greatest ambassadors, and their delight is central to our success."
Away from work, Simmons lives in Dorchester with his family and enjoys architecture and cycling.
Developing strong management team
Tim Simmons' appointment is the latest move from Robert Bull to strengthen RoyaleLife as it expands its reach across the UK.
RoyaleLife is known for its Home Part Exchange programme, which offers customers a chance to downsize and invest. Under the programme, customers buy a bungalow in exchange for the current market value of their primary residence.
Additional funds go to the customer in cash. The bungalows are furnished with luxury items and fittings, and are single-story structures, making the transition that much easier. RoyaleLife offers bungalows in luxury gated communities across the country. Locations include countryside and coastal areas that feature one- and two-bedroom models, modular designs and various amenities that allow residents to live in comfort.
It's a welcome alternative for many families looking to equity release models, which can leave users' families with no inheritance once the buyers pass away.
The Home Part Exchange programme, which Robert Bull refers to as a financial lifeline for families, particularly in the pandemic, is a much surer outcome. With the RoyaleLife model, families take on less risk, have more cash available for medical expenses, vacations, investments, contributions, and inheritances, and will have a comfortable and safe place to live.
The bungalow option takes away some of the economic uncertainty that has accompanied the COVID-19 health crisis. For older employees who are worried about the status of their jobs and finding gainful employment if their work situation changes, bungalow living can reduce expenses, provide savings and reduce stress.
There's also less upkeep required and a community of people near your own age.
An ideal option for families
"RoyaleLife's USP is our part exchange service, where people can downsize their home and move into a fully furnished RoyaleLife bungalow in less than six weeks — 39 days to be precise," Simmons noted. "As we know, traditionally moving home can take on average more than six months so this a superb alternative.
"We find our customers find this particularly appealing especially in the pandemic where people can enjoy a virtual tour of one of our bungalows from the comfort and safety of their existing home and essentially buy their new home online. They don't have to worry about lengthy chains and the whole process collapsing. Crucially, in downsizing they can release cash from the sale and have the money to enjoy their new lifestyle. We really do take the pain out of moving."
He added: "In our view, we offer a real alternative to equity release. Often people take out a loan against their existing home, and while they can stay put, the compound interest increases over the length of the agreement. Eventually, it can reach a figure which wipes out the whole equity in a home and this can have a devastating effect on a family."
About RoyaleLife
RoyaleLife is a family-owned business that can trace its routes back to 1945. Today, it has bungalows available in 64 developments with another 32 being planned.
Community is critical for Robert Bull, Tim Simmons and their team. Creating and fostering communities that allow for new friendships to develop is important. Particularly in these challenging times due to the COVID-19 pandemic.
The company made more than 20 homes in Rutland to use for free for NHS employees who were sent to the area at the height of the pandemic.
RoyaleLife is celebrating those community connections, too. For example, its Neighbourhood Hero programme celebrated those making a difference locally. Among the more than 50 nominations were RoyaleLife residents who rode 205 miles to raise money for a children's hospice, made more than 200 masks for residents and NHS staff, saved a neighbour who was stricken with a heart attack and organised a socially distanced VE Day celebration.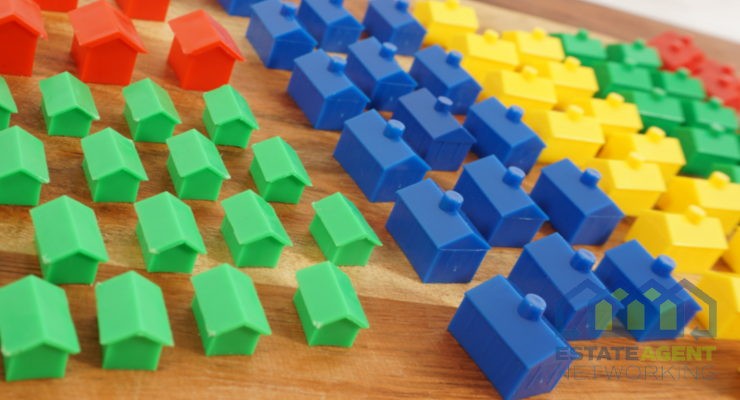 Some people may view being a landlord as an easy way to make money, but there's much more to it if you want to truly excel in this role. The best landlords always go above and beyond to provide comfortable homes for their tenants and make them feel as welcomed as possible. Indeed, to be…
Read More

→