Section 21: Make sure yours gets served?
Yesterday at the national ARLA conference, ARLA highlighted a major change in the property industry which will (in a few months) dramatically change how section 21 notices and the repair management process will work. Rajeev Nayyar, Managing Director of repairs software specialist Fixflo noted that this change ''marks a fundamental shift in the repair management process for rental properties.  While there are a few months until the change in law comes into force we expect agencies across the UK to start preparing for it now''. We'd like to provide every letting agent and landlord with a detailed guide to this change, so you're aware of what you need to do in order to avoid a section 21 falling to be validly served.
What are the main changes?
There are two main situations that may occur during the repairs and section 21 process. We've outlined each one and by following our advice you'll be able to confidently follow the changes given.
Situation 1
(When it comes to repair process, this is the situation you should aim to follow)
A tenant complains in writing about the condition of their property
Complaint received by the Landlord or Agent
An adequate response is provided within 14 days
(An adequate response will state what remedial work will take place and a reasonable time frame for the completion of the work)
The work is carried out in accordance with the adequate response
Your section 21 will not be affected
Situation 2
A tenant complains in writing about the condition of their property
Complaint received by the Landlord or Agent
No adequate response given within 14 days OR work not carried out in accordance with the adequate response
The tenant complains to the local authority
If the local authority doesn't issue a relevant notice this will have no effect on the section 21.
If the local authority issues a relevant notice, a section 21 notice cannot be issued for 6 months from the date of the notice.
The relevant notice issued by the local authority will be an improvement notice (Cat 1 or Cat 2 hazard) or an emergency remedial action notice. For more information on these notices and how they will be issued please read the Housing Act 2004 Enforcement guide.
Furthermore, if you fail to provide an effective method of communication in writing to the tenant's complaint, the tenant can trigger the process with a verbal complaint, meaning that you will face the difficulty in evidencing whether or not a complaint was actually received. This presents you with an operation and reputational risk.
There are also some situations that arise where you, as a landlord and letting agent, will not be affected by a failure to comply with the requirements being when:
A tenant fails to use the property in a tenant-like manner
Disrepair is due to a breach in the tenant's obligations in the tenancy agreement
A mortgagee is seeking possession under a mortgage that was in place before the tenancy commenced
When the section 21 notice is served, the property was genuinely on the market
Those circumstances aside, the second situation can easily be avoided by simply responding to any complaints your tenant's may have. It's vital to respond within 14 days to avoid the complications outlined here and protect your agency. ARLA and Fixflo have also produced this useful guide, recapping everything we've outlined, so you can easily understand the changes taking place.
There are also further resources on the changes available at www.fixflo.com/Section-21.
As we stated above, it's vital to respond to your tenants straight away when it comes to the repairs process. Fixflo, one of our specialist partners, will allow your tenants to report repairs instantly online around the clock and you'll be able to respond to them straight away, making sure you're always able to issue a section 21 in the most efficient way.
Their system is available in over 40 languages, guides tenants on their responsibilities and helps you to get the information you need to issue an adequate response.
Best of all, Fixflo can be easily added into our Scorpio software and you'll be able to communicate seamlessly with your tenants, vendors, purchasers and suppliers at the same time from anywhere in the world, as well as manage your repairs using Fixflo's system. To find out more about our Scorpio software please click here.
Founded in 1989, VTUK is the UK's leading independent property software company. Our award-winning software, widely acknowledged as setting the industry standard, is used by agents nationwide.
Give us a call FREEPHONE 0800 3280460 or visit vtuk.com to find out how we can assist your business.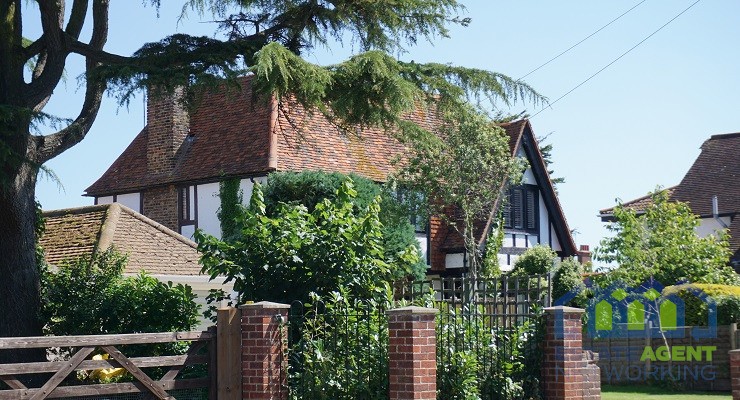 Are you planning to sell your home? Are you buying a home? Whatever the scenario is, there are some things that you need to look after. In case you are selling your house, you have to set the price on the basis of those factors, or you need to ensure that all these things are…
Read More

→