Should I Live Stream or Pre-Record for a Virtual Event?
By kind permission of UNISSU the whole of this article has been reproduced,
It gives a deep analytical view of whether Live Streaming or Pre-Recording an event gets better engagement from the audience, which given no real face to face conferences are taking place is a valuable insight.
Written by Danielle Wilson
The year 2020 will not be easily forgotten.
It transformed our work environments from communities within offices to isolation in our homes and suddenly every event in our calendars was canceled. Global events had to be transferred digitally which granted speakers a sudden huge amount of creative freedom. Speakers are no longer confined to a single stage with an allocated slot to speak with an audience they can't really connect with.
They now have a whole range of decisions they have never had to make before. Since booking flights and hotels was no longer needed, there are more choices regarding presenting your session alone or inviting other participants to join in.
There is a choice of tools and formats to use for their presentation such as Zoom and Microsoft Teams. Once you have your confirmed slot to speak at a digital event, you have the choice to either pre-record or stream your session. With greater creative freedom, it is important to understand how the creative choices of a session impact the session's reception. In this article, we will explore what the impact is of choosing to either stream or pre-record by looking closely at data.
Firstly, let's explore the possibilities and limitations that both streaming and pre-recording can offer.
The possibilities of streaming:
Direct interaction – By streaming, you can replicate the atmosphere of a traditional event by being able to see how many people are tuning in and speaking to them live in the present moment. It is more organic, and your audience can participate in your session. Generally, there is a higher engagement with streaming's on social media, an example of this is on Facebook, with audiences found to be spending 3x as much time watching live stream videos and commenting 10x more during the broadcast, compared to traditional video uploads.
An example of this in a digital event is the RE:Connect session of Smart Public Space which was a live roundtable where the audience asked questions during the session which were then discussed. Therefore, streaming offers the audience to be a direct participant in your session.
Social Media Today wrote: "Facebook Live audiences are not looking for a sales pitch. It's a social medium, so they're tuning in to find out more about you," By streaming live, there is more emphasis on you as a person and representative of your company. There is a community and direct communication, so it is a great opportunity to showcase your personality live without the aid of post-production editing.
Cost and time effective – Streaming only requires a laptop with a camera and no money or time is used up in post-production. More time can therefore be spent in the research and rehearsal of your session. The production values are virtually non-existent.
Less pressure for technicality- There is admiration for live-streaming and consequently less pressure for elaborate lighting, graphics, and creative additions. Think of TED talks as an example, the live events are later uploaded to YouTube and are watched by millions who are watching specifically for the content and live delivery of this content. The people watching your live session want to see your authenticity and your personality rather than how technical your session looks.
The limitations of streaming:
More pressure in delivery of session – If you have a half-hour slot, whilst presenting you will have to keep an eye on time constantly which can a lot of extra pressure. There is also a greater need for rehearsal prior to the session.
Creative limitations – Streaming can often be one person sat talking for a long time with a presentation. It can be hard to think outside the box to find ways to deliver your session in an interesting and creative way whilst live. If it is a long session with lots of information, audiences may switch off early.
The potential risks – Recording live can be very effective but there is always the possibility of something going wrong. This could be loud construction going on outside, any technical issues, or no audience interaction when you try to have a live Q&A at the end of your session.
The possibilities of pre-recording:
The creative possibilities – there are countless ways to present your session if you pre-record it. At RE:Connect, there was a tour of a hospital's digital twin to demonstrate how the technology works. Trying to deliver this content live is risky but pre-recording ensures your presentation can be perfect. When editing, you can add additional video footage to aid your discussion, graphics, sound effects, the list goes on. You can ensure your session looks entirely professional which will have a lasting impact on the attendees.
Less pressure for the delivery of your session – Pre-recording is definitely the safer option. Post-production can ensure you don't go over your allocated slot and if you don't like how it looks then you can reshoot it. Any technical glitches can be fixed and whilst your session is being watched you can focus on the chatbox and answer questions as they are being asked.
The limitations of pre-recording:
Longer process – Whist there is less pressure on the day of your session, more time is spent in creating a pre-recorded session. It has to be prepped, filmed, and edited.
Higher expectations – You may find that the expectations of the delivery of your session are higher because people understand you have more time to perfect your session and any errors that are made could have been edited out.
Lack of interaction with the audience – When pre-recording you will plan and maybe script your entire session without knowing what parts people are really interested in and what parts of your session people want to know more about. You cannot answer questions live but have to estimate what to speak about to suit a generic audience.
Unissu Data Findings from RE: Connect
Using Unissu's event of RE:Connect from January 7th as the prime example, we can access the data of each session and compare the performance of stream versus pre-recorded sessions so you can make informed creative decisions on upcoming events you are speaking at.
The first RE:Connect had 397 sessions in total and 8784 total views meaning each session was watched on average by 22 people. The overall average session was rating was 4.84 and the total time watched was 53.8 days.
Out of those 397 sessions, 139 were streamed (35.01%) and 258 were pre-recorded (64.99%). Let's take a closer look at the data:
Views – Despite there being a majority of pre-recorded sessions, the streamed sessions still gathered a big proportion of the total views from RE:Connect. The streamed sessions had 3920 views (44.7%) and the pre-recorded had 4857 views (55.3%).
The streamed videos gathered just half of the total views despite the sessions only making up just over a third of the total content. This could show that people are drawn to the spontaneity that live-streaming offers.
Total time watched – Interestingly, it was the streamed content that was watched for longer in total. 29.3 days (54.46%) of streamed content was watched compared to the 24.4 days (45.35%) of pre-recorded sessions out of the 53.8 total days watched.
This could be because those who were live were in direct communication with their audience and could tailor their session towards the questions asked, meaning the attendee was watching content that interested them.
Average views per session – For streamed sessions, the average views per session was 29 and the average views per session for pre-recorded content was 18. This once again shows that attendees are more curious about the live-streamed content and are more likely to click on your session.
Percentage watched – With that said, despite streamed sessions getting more views, it was the pre-recorded content that got their audience engaged for longer. Streamed content had 23% watched which is significantly less than the 30% watched of pre-recorded sessions.
What we can take from this is the nature of streamed sessions perhaps fails to hold the attention of the attendee because of its creative limitations and it typically being structured around one person sitting down and speaking for half an hour. The pre-recorded content has more potential to maintain the attention of the attendee through creative choices that can be implemented in post-production.
Rating – Attendees at RE:Connect were encouraged to rate the sessions they were watching. Streamed sessions had an average rating of 4.87 which is slightly higher than the 4.83 rating of pre-recorded content. This shows that there is admiration for those who streamed their session, and the viewer can recognise the efforts of the speaker in planning their session.
There isn't a huge difference between these numbers showing that the decision to pre-record or stream may not majorly impact your ratings, but the rating is based on the session material itself.
When making your decision whether to stream or pre-record your session you need to identify your goals. There is a greater interest in streamed sessions so if you want to get lots of views and reach as many people as possible then streamed content is probably right for you.
Also, if you want your audience to be a part of your session then once again streaming is more suited for your intentions. If your priority is to ensure that your session is being absorbed and understood by your audience then pre-recording will assist you; your attendees will be watching for longer and you can use the editing process to aid your session. Either option will enhance your session in different ways depending on your creative choices.
On the 17th of March, www.Unissu.com is hosting yet another global event, any interested parties in the Prop Tech or CRE sector simply contact Unissu direct, we will be delighted to get you and your company involved.
If you have a view – please let us all know by emailing me at [email protected] – Andrew Stanton Executive Editor – moving property and proptech forward.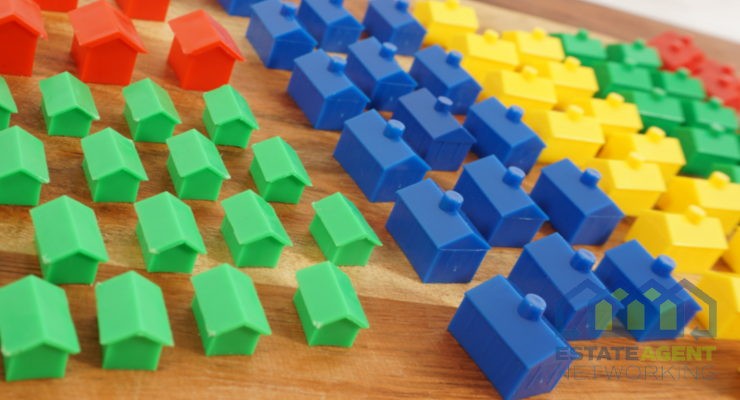 Some people may view being a landlord as an easy way to make money, but there's much more to it if you want to truly excel in this role. The best landlords always go above and beyond to provide comfortable homes for their tenants and make them feel as welcomed as possible. Indeed, to be…
Read More

→