The Ultimate Guide to beating Cheap Fee Estate Agents
Never knowingly undersold  .. the John Lewis's tagline – but what does that exactly mean? They aren't cheap but you have to admit – they do sell some good stuff. But Have you ever heard of anyone taking them up on the offer of them never knowingly under sold?
You see John Lewis aren't the cheapest .. by a long way. Everyone knows that .. yet their tag line is the tagline… Never knowingly undersold .. what does that exactly mean? The website says ..
"We set highly competitive prices for all our products, with a dedicated team regularly checking them against other high street competitors. If we find a national high street competitor offering a better nationwide price for the same individual product, sold with the same service conditions, we'll lower our price to match in all our shops and on our website, including when a competitor is having a sale."
So John Lewis says, if you can find cheaper with the same service .. we will match it.
Better service costs money .. a simple fact of economics. They aren't saying they are the cheapest – they are saying what they sell, the product and the service that goes with it will not be beaten because as L'Oreal says .. they are worth it!
Estate Agents – the product you sell is .. you will sell a homeowners property. Letting Agents, the product you sell is .. you will find a tenant for a landlord and if required then keep an eye on it (ie manage it) .. it's a simple as that. 
.. but it isn't as simple as that .. is it?
The better agents will do it better, with more care, get a better a price for the client, go the extra mile, wont accept any old tenant, wont except the first offer, really check the chain .. you know ..the list goes on .. but you really earn your fee.
.. but if you don't prove you are worth the fee .. the homeowner/landlord has nothing to judge you apart from fee. You have to do a L'Oreal moment ..prove you are worth the extra fee
Agents – there is no need to say 'we are the cheapest agent' .. 'we will beat any quote' .. if people wanted the cheapest, why do just as many people people buy the Audi A3 at £19k when the Skoda Octavia (same car different badge) is £5k cheaper.
Stella Artois .. cold, hoppy, lovely, in a lovely goblet  -reassuringly expensive as their adverts say?  Or a pint of Carling 'cooking lager' Black Label? Which lager are you having on Friday night?
.. and the upmarket agents amongst you … Cheap Portuguese Blanco Vino at £4.19 or a decent Villa Maria Sav Blanc from New Zealand at £8.99 .. which bottle (or case – we are all agents after all) goes in the trolley?
Let's talk Supermarkets ..if price was everything .. everyone would shop at Farmfoods, or Aldi or Lidl… where do you do your shop?
Waitrose have 5.1% of the UK market share in terms of cash in the till with their 340 stores .. whilst Lidl have 3.7% market share have nearly twice as many stores (630 to be exact) and Aldi 5.3% market share but they need 560 stores to get that share.  Waitrose are very popular but they charge like wounded rhinos…. Waitrose is heaving!
Instead of being a cheap agent, perhaps you ought to consider raising fees and using the extra money to create an awesome agency service? Be the Waitrose and M'n'S agent .. not the Farmfood's or Netto agent
Cheap Estate and Letting Agency fees is a short term hit, not a long term advantage.
Cheap Estate Agency fees doesn't create loyalty, good service does that. Anyway, the other agent down the road can always figure out how to be cheaper than you, at least in the short term. Even free isn't cheap enough to win in the long run. Not if other agents do exactly what you do (cut to the bone, 0% and try and buy market share) .. and what if they have a bigger pot of money to live off .. so you go bust before they do!
So, instead of being cheap, why not be better. Be a better agent, an agent like Waitrose, be an agent like John Lewis .. but you will say .. if I put my fees up – I wont get any business. Tell Audi, Waitrose, Stella and John Lewis that .. because nobody ahs told them that.
Wake up guys .. stop sleep walking into cheap fee oblivion. Have you been reading the stuff I chuck out every week? .. I have shown you a 100% guaranteed method to increase stock levels for lettings and estate agency, get asked out for more free valuations and increase fees .. I have shown you over 50 testimonials from letting and estate agents from all around the UK, I have even shown you over 10 agents on video giving testimonials .. what more proof do you want or need? This **** works! (and you don't need me to do it)
Yes, its hard work, yes it takes time, massive amounts of patience, even more time, yet still more time … yes it doesn't produce instance results, I have even told you don't need me to do this .. I have shown you exactly what to do …
Write articles about your local property market.
Distribute those articles via newspaper, newsletters, rightmove and social media to the homeowners and landlords of your town/suburb
Making you appear to be the local property expert. Instead saying you are the expert  …. actually proving it. But what does good look like?
Well, like I said, you don't need me to do it, but let me show the sort of stuff I have ghostwritten and produce for some estate and letting agents around the UK .. so you know what you should be doing … Note the mix of a journalist article and infographics. You need both for it to work.
Here are a couple examples of monthly newsletters I ghostwritten and produced for various agents .. Each month, they get one of these delivered by email in a print ready PDF – I decide the story and the numbers (so I don't have to bother the agent) and they just print them off and deliver them by hand, email it to their database, chuck it out on social media  etc etc … you could do the same – again – if you had the time – you could write stuff like this – couldn't you?
Click on images to download the full PDF ..
… and here is another edition. Note both agents here do both lettings and sales .. these work for both departments
.. but if you haven't got time .. you know where I am. Note I can only write one of these newsletters for ONE agent per London Postcode district or if you are out of M25, only one per town … Exclusivity!
Have great Easter break
Christopher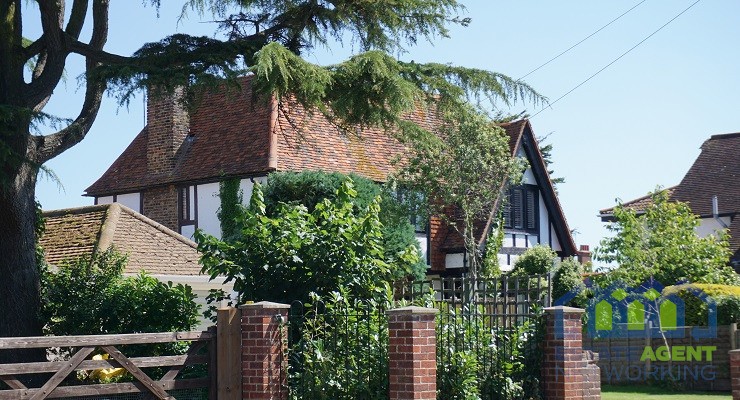 Are you planning to sell your home? Are you buying a home? Whatever the scenario is, there are some things that you need to look after. In case you are selling your house, you have to set the price on the basis of those factors, or you need to ensure that all these things are…
Read More

→