Things to Look for while Selecting a Co-working Space
2020 has been nothing less than a nightmare. A seemingly invincible virus dismantled our lives and brought superpowers to their knees. Businesses suspended their operations, and most offices started working from home. The idea of working from home seemed enticing and comforting, to say the least. However, soon the reality set in, and people realized that this could not serve as a long-term solution. Employees needed to come back to their offices to bring back efficacy and increase productivity. Thus, now that offices have started calling their employees back, the demand for co-working spaces has risen meteorically.
Most organizations moved out of their old offices to cut down costs and save money in a downward spiraling economy. Therefore, finding a new office space with all the much-needed amenities and advantages is the need of the hour. However, with co-working spaces mushrooming all around us, it could be quite a challenging affair to find the best one for your business. However, to save you from all the doubts and apprehensions, we have gathered a few points for you to consider before renting a co-working space. Therefore, without wasting any more time, read through these points and find a place that best suits your requirements.
The Location of Your New Office Must Be Your Priority:
The location of your new office must, by default, be the first and foremost factor that you should consider. Always remember that the new site must be convenient for your employees as well as your clients. Choosing a prime spot within the city shall make it easy for your employees to commute. It shall also help your business grab the right attention. Do not choose a co-working space that is far from the city. Your office must be located in an area where there are enough options for transportation so that it is easy for you, your employees, and your clients to travel.
Check the List of Tenants of the Co-working Space:
It might not occur to you now but checking the inhabitants of the space that your office occupies is quite an essential factor. Co-working spaces that are surrounded by professionals and more businesses make for a great choice. You get to network well and expand your connections. This, in turn, helps you scale your business. The businesses that occupy the space do not always have to be from the same domain as yours. What matters is that you shall always be in touch with professionals and like-minded workers. This makes working much more fun and keeps the co-working space vivacious.
Check for the Amenities Provided by the Co-working Space:
Your office space must provide you and your employees with basic amenities like a pantry, parking, cab services and several other software and hardware services. Therefore, choose a space that has all the major amenities for your business to enjoy. Some of the best co-working spaces, an example of which you can find here, come with all the facilities that you can possibly fathom. Plus, they also allow their clients to customize the services so that they can tend to their budget constraint.
Therefore, never ignore this very crucial aspect while choosing a co-working space, thinking that it shall not matter much in your day's operations. A co-working space that does not have the necessary amenities can cause serious issues for your employees, and you might even end up losing some of your most trusted and efficient workers.
Stick to Your Budget:
It is true that in order to choose a space that has all the amenities and is located at a convenient spot in the city, you might have to shell out an extortionate amount of money. However, be careful not to overstep your budget constraint, or you might end up incurring losses. Businesses, especially the new ones, require a lot of money. You need to make a lot of investments, and therefore, you cannot afford to spend everything on the co-working space.
Fortunately, to make things easier, the rentals of co-working spaces are usually charged according to the number of seats you book. Therefore, you shall be able to save up on quite a lot and invest the amount in something integral for your business. Thus, the final point to consider while choosing a co-working space is your budget, and you must ensure that you stay within your budget confines.
A Few Final Words:
The aforementioned points are some vital factors that you must consider while hunting for co-working spaces. The place must be close enough for your employees and clients, within your budget and equipped with the basic amenities. Besides these integral factors, you must also try to find a place that hosts and organizes community events. This shall help your business break through the redundancy of work and fill your employees with renewed vigor. Therefore, the next time you step out to find the right co-working space for your business, keep these points in your mind and make an informed decision.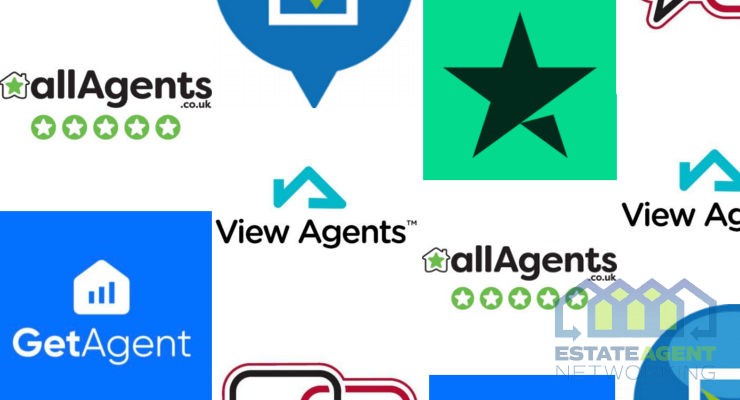 Other than word of mouth, what ways are there for consumers to read up on reviews about their local estate agents? When we are choosing which of the main high street estate agents we are going to use for selling our property, past experiences from their clients can help us to decide which one deserves…
Read More

→