Top 5 things to consider before buying a property
Everyone has priorities when it comes to purchasing a home. The purchasing process is lengthy and difficult, and it's easy to get off track. Having set priorities will help you navigate the process without missing crucial aspects that are important to you and your family.
Your estate agent will also want to know what items are on your priority list. Make sure to discuss your property requirements with a local estate agent as they have a better understanding of the neighbourhood. If you are looking to buy a property in Bracknell, then consult an estate agent in Bracknell. Understanding which qualities are most important to you will help you eliminate houses that aren't a good fit for you and compare those that are. We'll talk about things to ponder upon while buying a new home in this article. Each will have a different weighting for different customers, but all are worth considering.
LOCATION
When buying a home in a huge city like London, the location is the most important thing to consider. The buyer's option of whether to live in London's congested streets or in peaceful leafy suburbs dictates the next phases in the property purchase process. The location of the property is chosen based on its proximity to vital locations such as work, health care, schools, recreational areas, and more. On a long-term investment, the property's location will also be a valuable asset. Once the location has been determined, enlisting the assistance of estate agents will expedite the process.
SIZE OF THE PROPERTY
It is vital to inspect numerous properties before purchasing a property. If the person is a bachelor, they may like modern flats in the area. Growing families can choose larger houses with more rooms and a backyard, such as townhouses, villas, or separate cottages. This will also influence the cost of maintenance and electricity usage, as well as how long-term expenses should be handled. Finding the ideal property size is critical to living a long and happy life.
BUDGET RESTRICTIONS
When it comes to finding a property, deciding on your budget is usually the first step. It will be easier to limit down what is available on the market if you have a figure in mind for how much you can afford and what you expect to get for your money. Conduct some online study to establish which characteristics you want in your home — is a garden a must-have for you? What number of bedrooms do you require? Do you need a safe place to park your car? Asking yourself these kinds of questions will help you visualise the type of home you want and what you are and are not ready to compromise on.
It's also worth extending your budget as much as possible if you're planning to invest in a home that you'll spend many years living in, depending on what you plan to use your property for, whether it's designed as a short or long term residence. Remember to account for any costs related with purchasing a home, such as mortgage broker fees (if you choose to employ one) and solicitor fees, in your budget.
CONNECTIVITY
For everyday commuters and office workers, living in a neighbourhood that is well connected to other parts of London is essential. Most people favour the underground tube network because it is the quickest way of transportation. Local buses, on the other hand, have chosen to cover short distances. Residents who live near various means of transportation will be able to immediately access them and travel with ease. Residents will save time travelling from their homes to the tube station or bus stop as a result of this.
VALUE OF THE NEIGHBOURHOOD
The value of a property is dictated by its location in the city. People prefer to relocate to London's core regions, where all amenities and other parts of the city are within easy reach. Property demand skyrockets when exciting initiatives are underway in the area. For a long-term investment in London, it is critical to consider the neighbourhood value. This will also be important when it comes to letting properties in that area. Many popular areas of London have high rental prices, which is a bonus for buyers who plan to rent their property out now or in the future.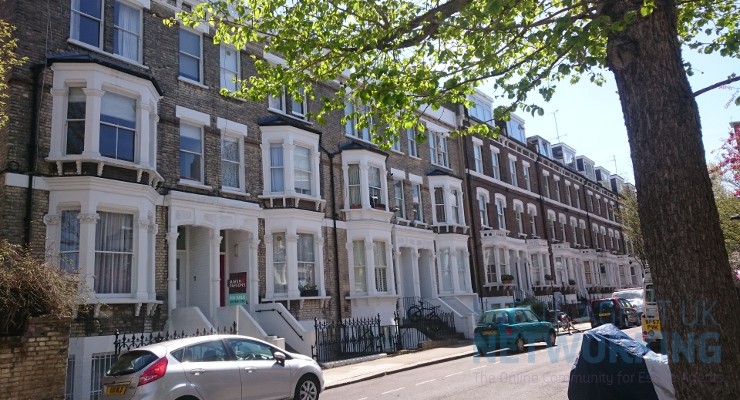 In the residential lettings market, rents are rising, and competition is fierce. But what can affect the profitability of your BTL investment? We aim to find out here. As Stephen Clark, from Finbri bridging finance, says, "Demand for rental properties remains strong across the UK, but the market demand is not being met by the…
Read More

→