Top 5 Ways to Dominate Your Area
1. Local Networking
The easiest way to promote your business is by introducing yourself to local businesses within your area. Canvass every business in your area, introducing yourself and handing out business cards. You will be surprised how many recommendations you will receive especially if you say hi every time you walk by or pop in. This is also a perfect opportunity to hand out any promotional leaflets you have, you will be able to gauge the response direct from potential clientèle.
2. SEO
When requesting a valuation many clients are now simply typing 'Estate agent in (Area)' on Google search. If potential landlords and vendors can't find you then you will be missing out on their business. Statistics show that you have to be top 3 results on the first page to stand any chance of being considered, SEO services help you reap the benefits.
When looking for SEO service don't stop at just being on Google results for your immediate area, dominate all surrounding areas and you will be inundated with calls. SEO is a patient form of advertising but the rewards are great.
3. Website
A lot of estate agents still don't do the basics and still only rely on business from Zoopla and Rightmove, ask yourself if Zoopla and Rightmove only decided to work with the big three were would your business be?
Think of your website as your shopfront, your online digital presence. A website not only needs to impress but also provide the right information. Websites these days look to be too flashy and forget the point of a website is to attract business.
For startup estate agents you can create simple WordPress sites which are an effective option . A basic site will do wonders, but as you grow so does your website to portray your image. Bear in mind that real estate marketing is digital and so many customers will want to see a website after hearing about you.
4. Networking Events
Attend business networking events in your area, they provide great opportunities to meet with other local business owners and work on a referral basis. Take plenty of business cards, be willing to listen to others but also present yourself and create rapport. The more somebody remembers you, the more they will likely be to refer your services to family and friends.
5. Social Media Marketing
Vendors and Landlords are smothered with choices for Estate Agents and usually will do their research before choosing one to work with. Representation on Social Media sites can improve your reputation by adding testimonials and news feeds on the housing markets.
Although you may not get enquiries directly from the social media sites, you can be assured that clients will have looked through them before contacting you and the image portrayed in your social media will have a big impact on your business.
Please be aware that an inactive social media presence is as bad as no social media presence and so we advise to keep your profiles updated with facts or useful information for potential clients.
PPK DIGITAL
PPK is a digital marketing company that specialises in estate agent marketing. We are a unique marketing company in that we only work with one business per area, therefore offering a competitive edge only to one business. We also offer money back guaranteed results on all our work. We are offering a free business consultation worth £150 and also a free BESPOKE promotional video worth £300 to everyone who gets in contact. *Terms and Conditions apply
By Samit Patel
www.ppkdigital.com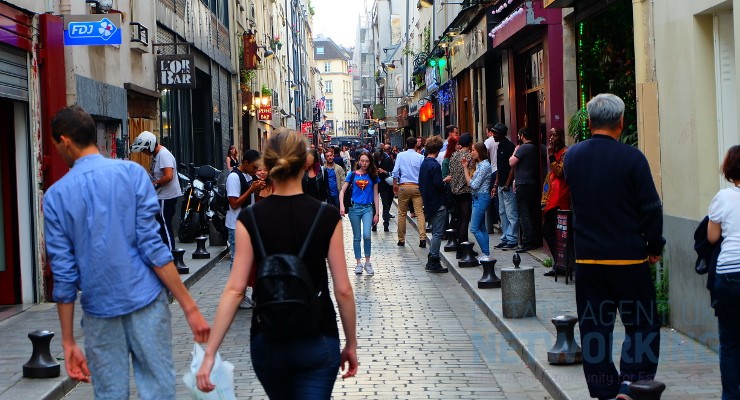 As researchers, innovators and legislators work to improve access, effectiveness, cost, and accessibility of healthcare, the future of healthcare technology is in flux. Healthcare innovation is a key battle in the fight for human longevity. Here we will discuss the leading medical technologies in HIE software that are leading the way towards a brighter future.…
Read More

→