Update on Estate Agent Networking – 67,000 + and growing…
When you go about things in a completely different way, when you build something new, when you haven't a rule book to refer to, then sometimes your progress will go unnoticed and when you start getting results, you will be referred to as the dark horse.
Now, not quite sure we are at the dark horse stage just yet, especially as what we are doing at Estate Agent Networking is a whole new concept to the industry, but our resent results have been strong enough I feel to merit another progress report blog to share with our members & followers.
Why are we different?
We allow the industry to share news, press releases and importantly, educational and engaging blog content for Free.
All content we share not only on our website, but out to our growing following of 50,000 + on social media.
We are not a daily property industry news channel that gathers items from other news sources to present in one location, we are an educational platform and important, a networking platform helping estate agents and industry service providers to communicate more easily.
We offer unique leaderboards for Estate / Letting Agents, Industry Service Providers, Overseas Agent and Commercial Agents.
We now are the founders of the #VIM2016 awards.
Trust me that the power of Social Media is growing and the value of an audience following you on these social platforms is increasing rapidly. Here are live examples of the power we have to deliver key messages to active target audiences:
There are others also, and importantly for those who use Estate Agent Networking, these numbers are growing. A total of 67,997 follow Estate Agent Networking from just the groups above, that is a huge target audience to share your message with – Do remember, that our audience is Your Audience:
As the Estate Agent Networking concept expands (already in the last 3 months we have released four new industry channels and launched the #VIM2016 awards), then the audience we have will grow too – We believe we have the most active audience currently for social media in our industry sector and this will be the key to our dark horse success for I believe the way in which the industry communicates, and for that matter the way consumers communicate with Estate Agents, is changing.
We have given the property industry five key channels to share content on, each work in the same way by using social media to drive audience engagement:
Social Media is the key to our success yet this does not mean we pin all our hopes on it, we still have 10,000's of visitors to our websites monthly and now have over 6,000 registered members on our website and an email database of 1,000's who receive our newsletters and direct marketing campaigns.
Lastly, what does the industry now think of Estate Agent Networking?
Ian Thomas from OnBoardPro: "We find Estate Agent Networking to be a really useful tool to keep up to date with what's happening in the property world."

Rob Dunster from Pay As You Go Homes: "The articles on Estate Agent Networking are very impressive."

Alex Evans from EstateApps: "The industry insight from other professionals is valuable as a gauge of where the industry is going and where we need to be."

Rajeev Nayar from Fixflo: "Estate Agent Networking is a valuable resource for insights, tips and advice from industry experts on growing an agency's business and consistently delivering top quality customer service."

Janice Fairfield from Agency Displays: "Estate Agency Networking is a friendly, informative way to communicate with people in the industry."

Stephen Moss from Pring: "It's a fantastic way for like-minded people to share their tips, advice and expertise."

Chris Kyriacou from EAanalytics: "It is exactly what the industry needs, a place to share ideas with a common goal in mind. To raise the service bar and grow our marketplace!"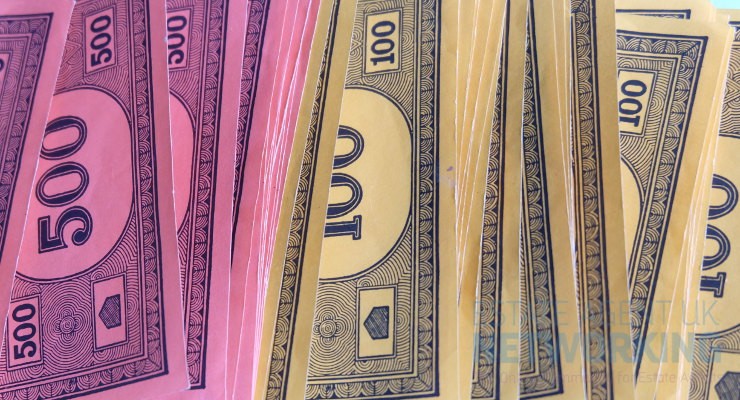 Like many other industries in the world, the UK property market is constantly evolving. Industry players therefore need to keep a keen eye on the key markers that define the state of the industry. As 2022 ushers in new changes and realities, industry players like cash house buying agencies need to arm themselves with current…
Read More

→