Using a video on your website's landing page.
It has been a few years since I filmed and edited a video for an estate agency in the UK, but I still see a very big gap in the industry for them to be used more frequently and certainly with more accurate usage. The popularity of video has remained strong for the last few years, though the scene is very much crowded especially on the likes of social media channels such as Youtube, many business website fail to capture attention with video.
What a video allows your business to do, especially if you have either a complicated service/product that you offer or that you deal in high valued products so you wish to capture the respect and confidence of those viewing your website, is to showcase your business and it's standards / reputation. As an estate agent, your focus is to find new valuations and to sell / let out property – This may be achieved primarily through the likes of property portals, a high street presence, leaflet marketing or even social media, but you still have that market which is 'new to your brand' that you need to showcase your business in the best possible light in the most effective and quickest possible way.
By embedding a video on your website you are simply placing yourself, as you would present your business to any new customer that walks through your door or gives you a telephone call, in a way that you know truly represents your brand. A 24/7 professional greeting on your website that lets people know instantly that they are in safe hands, that your agency has vast experience, that their requirements are most likely to be handled with care.
As I mentioned in a recent blog post of mine, a popular form of marketing does not necessarily guarantee you results, so if you do decide to experiment with a video on your website, you should take note of the following advice that I feel will deliver you a better experience and ROI:
Think about what you want your video to do, what you want the viewer to do once they have watched it. Do you want them to register themselves on your website, take a look at your listings, take you up on a special offer or simply you may wish to welcome them and make an instant warm impression? There is a lot of competition out there, especially now that online estate agency is making it's presence well and truly felt, so any new website visitor really needs to be captured as soon as possible – Think through thoroughly your script for your video and the required end results.
Duration is important as you only have a few seconds to grab anyone's attention online and you'd have to have a pretty damn good video to get someone watching for more than 7 seconds, let alone something you think should be around 10 minutes long. Generally, a great length should be 1-2 minutes – You can look at lengthier videos further in your website for those visitors who wish to find out even more about you.
Remember that you are not the star of the movie, the customer viewing is the star so make sure that the content is all about 'what is in it for them' over 'this is my estate agency and this is how hard I have worked over the years'…
Budgets. What you pay for it what you get… This will shine through when someone views your video. Yes, you can record something on your mobile phone which will be HD, but remember that people have plenty of choice out there and will always appreciate well presented content over poor quality and less engaging content.
To Autoplay or not to Autoplay. I am mostly against this as you do not want to scare someone as soon as they hit your website with a 'hello and welcome' voice blasting from their speakers (especially if they are browsing your website during working hours). Make sure your video is easy to see as soon as someone hits your website as a video that has not been seen or viewed is obviously a waste of time and money on your side.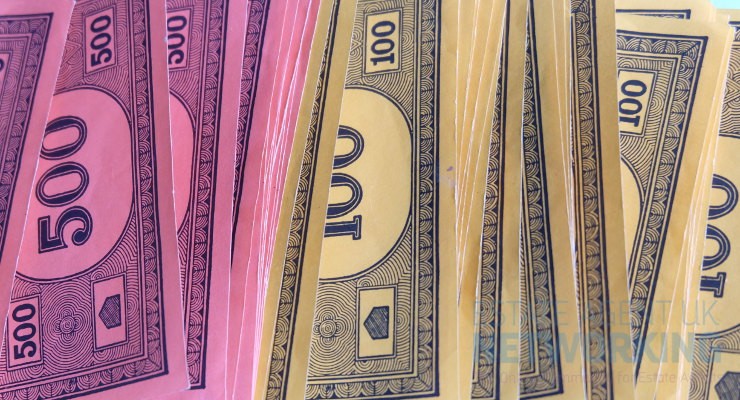 Like many other industries in the world, the UK property market is constantly evolving. Industry players therefore need to keep a keen eye on the key markers that define the state of the industry. As 2022 ushers in new changes and realities, industry players like cash house buying agencies need to arm themselves with current…
Read More

→