What Are Buyers Priorities for 2021?
2020 was a year that negatively impacted numerous industries globally due to the coronavirus pandemic. On the contrary, the property industry experienced a boom, with many property owners looking to upgrade. With the rise of people working from home, many got to truly experience their home and feel the gaps that needed filling. Many inadequacies became apparent, from insufficient room space to create a home-office or an insufficiently sized garden to have the kids play out all day.
Stamp Duty Exemption
Due to the pandemic in 2020, mortgage rates went down to record lows. In July 2020, the UK government announced an impermanent stamp duty pause. This action drastically increased real estate interest from prospective buyers, increasing the number of mortgage approvals since the previous highs of 2007.
The Stamp Duty Land Tax (SDLT) threshold for residentials is currently £500,000. However, this will change on April 1st, 2021, likely resuming its previous position before the temporal pause.
What are buyers' priorities for 2021 with everything that has happened last year affecting the real estate industry?
• Property Upgrades
The lockdown created the need for a big chunk of the population to work from home. For those with small children, an extra lockable room became an inevitable necessity to facilitate a full day's worth of work without distraction. Not having extra space to accomplish this became a reality for many, realising the need for a more spacious property.
The comprehension that many potential home buyers came to after ample time spent at home during the lockdown changed priorities. Buyers are now more specific in their must-have property requirements. There has been an increase in bigger properties, with three and four bedroomed houses becoming more favourable.
• Location
Specific neighbourhoods have increased in popularity for a vast number of reasons. According to a survey conducted in September by Nationwide, several factors drove the location determinant to potential buyers.
The desire to change the pace saw at least a third of survey participants desire to move to rural areas. A similar number desired to move to a totally different area, with another third wanting to live near green spaces like parks. Elderlies are now opting to move away from the towns. They now opt to settle in rural areas that are calmer and away from the city life's hustle and bustle.
Another precise determination for home location preference is the work location. It is becoming a preference to walk or cycle to work; hence, the closer one lives to their work area, the better. After all, it will be easier to stick to social distancing guidelines when travelling alone instead of using cramped public transport.
• Lot Size
A home sitting on a large lot size affords you the luxury of having a spacious garden. Plus, it becomes simple to carry through if you'd like to add an extra room or conservatory. Having experienced a whole year of children at home due to the lockdown, many people have realised how important it is to have that extra space. Some got stuck away from home due to travel restrictions and had to be hosted by their friends and families. Now imagine if you did not have sufficient space in your home to host for long durations or be able to spend all those afternoons lounging in the garden.
• Number of Bedrooms
Popularity for 3 & 4 bedroom properties seems to be on the rise in the UK, with these property types experiencing a slightly more than 50% price increase. Detached mansion type properties, perhaps due to the increased garden space, doubled in price in 2020. Generally, the need for bigger homes has been evident, and demand will continue to grow in 2021.
• Price
The price will always be and has always been a significant determinant in a property purchase. Your mortgage limits your property selection, so you definitely want to get the best value you can within your budget. Suppose you're looking to sell your existing home to purchase an upgrade with the specific requirements you desire, again. In that case, the price will determine how long it will stay on the market.
Valuations and surveys are expensive, and you may want to know what your property is worth before pricing it. With a house valuation online tool that you can find on Propertypriceadvice.co.uk/valuation, you no longer need to go through the daunting, expensive house valuation process.
In Summary
Taking the dive into homeownership can offer a sensation of pride while enhancing your long-term financial stance, especially if you go in well-equipped and with your eyes wide open. Overall, Realtors countrywide stated fierce competition for home purchases in the last year, so much so that some areas have hit a price plateau.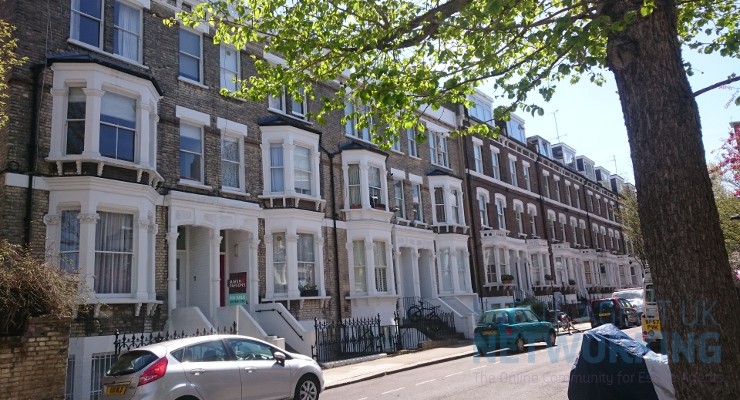 In the residential lettings market, rents are rising, and competition is fierce. But what can affect the profitability of your BTL investment? We aim to find out here. As Stephen Clark, from Finbri bridging finance, says, "Demand for rental properties remains strong across the UK, but the market demand is not being met by the…
Read More

→