What are the limits of a commercial construction loan?
Renovation and construction costs can easily run into thousands of dollars. Not so many small businesses can raise such a one-time lump sum out of pocket. That's where commercial construction loans come in. As the name goes, they are meant to finance the construction of commercial or business properties.
Problem is, commercial construction loans can be harder to get than other types of business or personal loans. It's even harder for small businesses to obtain these types of loans due to the lack of substantial business revenues, trading history, and solid credit scores.
Luckily, there's a crop of fintech lenders that offer commercial construction loans to small business owners. Read on to learn about commercial loan limits, uses, and how they differ from other loans.
Commercial construction loan limits
SBA & bank loans
Banks and SBA loans are the hardest to get but offer the highest loan limits up to $5 million. It may also take up to 3 months before the loan is approved. Interest rates come in between 7%-12% with closing fees of 2%-4%. Repayment periods may go up to 20 years.
Alternative lenders
Fintech lenders like Camino Financial, BFS Capital, and Wall Street Funding offer construction loans too but have lower limits than banks. Loan limits range from $3,000 to $750,000 depending on the lender.
Interest rates are usually in the double digits, while origination and documentation fees may range between 5%-7%. The loans also have shorter repayment periods of 4-60 months depending on the lender and the amount borrowed.
Fintech lenders beat banks hands down because they offer quick funding, a simple application process, and have less stringent requirements. You can obtain funding with poor to no credit history, minimum business revenues, and shorter trading history. If you qualify, money will be in your account within 2-4 business days.
Commercial construction loans vs. other loans
A commercial construction loan isn't different from a business loan. It's a type of business loan used to renovate and construct business or commercial properties. However, you can only use the loan to cover construction-related costs, not personal or other business costs.
Here's a rundown of key differences between a construction loan and other loans.
Lending process
Most business and personal loans are advanced in one lump sum. Commercial construction loans are paid out through a draw schedule. Funds are released in milestones as the project reaches different phases. For instance, the first payout may be for land purchase and development, while the next lump sum may be for buying material and covering labor costs.
Repayments
Other types of business loans are paid in equal monthly installments, attacking the interest rates and the principal with each monthly payment until the loan is paid off.
With commercial construction loans, the borrower is only responsible for paying interest rates and any amount on the principal during the draw period. The principal is fully paid after the project is complete.
Loan's purpose
You can only use loan proceeds to build, renovate or cover costs related to commercial or business properties. For instance, you can't use this type of loan to renovate your house, buy inventory, or cover payroll.
Interests & fees
You'll probably incur a higher interest rate and more closing fees with commercial construction loans than any other type of business loan to offset the lender's risks. Closing costs include project review fees, documentation fees, guarantee fees, origination fees, and fund control fees.
Down payment
You may be required to cover 10% to 30% of the entire project's cost before a lender can put money into it. Other business loans may require collateral or excellent business credit, but you won't need to make a down payment.
Stricter requirements
You'll need a solid business plan, solid credit score, substantial business revenues, projects costs and earnings forecasts, a list of business assets, proof of qualified suppliers and subcontractors, collateral & guarantees, and more. You can get most other business loans and personal loans with solid credit scores only.
Commercial construction loan uses
Potential uses for these types of loans include:
• Expand or renovate office space
• Build new business premises
• Renovate commercial or business properties
• Finance a client's project
• Buy land for building commercial properties
• Buy construction material and cover labor costs
Those are the loan limits and potential uses for commercial construction loans. You can easily get such loans from online lenders rather than banks. Follow the link above to see available commercial loans and determine the best lender for your construction needs.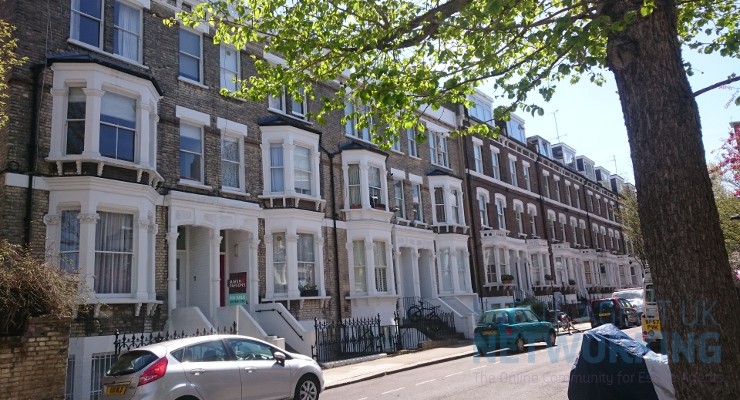 In the residential lettings market, rents are rising, and competition is fierce. But what can affect the profitability of your BTL investment? We aim to find out here. As Stephen Clark, from Finbri bridging finance, says, "Demand for rental properties remains strong across the UK, but the market demand is not being met by the…
Read More

→