What to do if you can't pay your rent due to Covid-19
Are you worried about your ability to pay your rent through the Covid-19 crisis? Don't panic – you're not alone; there are many people struggling through this complicated time with issues like job security and where their income is going to come from.
So, if you are in a position where you are worried about being able to afford your rent, it's a great idea to be informed with as much information as possible.
Here we take a look at some practical things that you can do if you're concerned about paying your rent through the Covid-19 crisis, as well as providing useful information on some of the relevant government schemes.
Speak to your landlord
One of the first things you should do if you are worried about your ability to pay rent is to talk to your landlord about it. Ultimately, it is in your landlord's interest to give you the opportunity and time to pay your rent.
They may well be open to the idea of delaying your rent payment or reducing rent for a period of time – everyone understands that these are trying times.
What are your rights as a tenant?
Also, remember that a tenant you have legal rights and protections – and the government has set out specific guidance to tenants and landlords through Covid-19.
It is considered through government packages such as the furlough scheme and income support for the self-employed, most people should be able to continue paying their rent as normal no matter whether they are employed, self-employed, or using financial support such as Universal Credit.
A number of protections for tenants are set out under the Coronavirus Act 2020. It has been recommended that:
landlords continue to take rent as normal
most landlords can only evict you once they have given a three-months notice period
What if you've been furloughed?
Clearly some of the major reasons for worry surrounding the ability to pay rent come in the form of job security. The Covid-19 crisis has put an incredible strain on businesses across the whole of the economy, and this has made many fearful that they will lose their jobs or see their hours cut.
The government has put the Job Retention Scheme (commonly referred to as 'furloughing') in place. This allows members of staff to be furloughed, where the government will pay 80% of the staff member's salary (up to £2,500 per month).
The idea here is that no business should let staff go during this time because they cannot afford to keep them – instead the government will pay their wages.
Eligibility:
Businesses will need to:
designate affected employees as 'furloughed workers,' and notify employees of this change – changing the status of employees remains subject to existing employment law and, depending on the employment contract, may be subject to negotiation
submit information to HMRC about the employees that have been furloughed and their earnings through a new online portal
Job Retention Eligibility Source: Numeric Accounting
However, of course, there are many other factors and scenarios that could make it difficult for you to pay your rent.
What if you were let go from your job?
The furlough scheme can also cover staff who have been recently let go. The scheme allows businesses to reverse redundancies or exits from the business.
This means that you can be furloughed by the company even if the business does not intend to employ you again after the crisis is over.
If you were let go from your job either due to Covid-19 or for other reasons, it is a good idea to speak to your former employer about reversing your redundancy.
What if you are self-employed?
Freelancers and self-employed people are also facing major challenges dues to the effects of lockdown on the economy. Many have lost a significant portion (or all) of their regular work, and unlike employed staff, they are not eligible to be paid by the government under the furloughing scheme.
However, thankfully the government has brought into effect the Self Employment Income Support Scheme, which allows freelancers and self-employed workers to claim a grant of 80% of maximum trading profits (up to £2,500 per month).
In order to claim this monthly grant, you must have submitted a self-assessment tax return for the year 2018 to 2019, and have traded in the year 2019 to 2020. And you will need to have lost trading profit as a result of Covid-19.
Look into other forms of financial support
It may be the case that you do not qualify for financial support in the form of the Job Retention Scheme or the Self Employment Income Support Scheme, in which case you may need to look at other potential options.
The first step is Universal Credit, which is the government scheme to help anyone who is on low income or out of work.
If you have a disability or health condition that limits how much you can work, you may also be able to claim on the Employment and Support Allowance (ESA).
Looking for other work
If you need to look for other work you might be concerned that Covid-19 has made it very difficult to find employment. However, there are opportunities available.
Many roles are being created in the industries that are now in demand due to the lockdown, such as retail, care work, haulage and distribution, and more.
Consider downsizing or moving to reduce your rent
The government has recommended that people should avoid moving during lockdown, however, official advice does recognise that in some situations it is unavoidable.
You might think that moving may not be possible during the current pandemic, however, estate agents, surveyors, solicitors, and more are finding new ways to continue work. Chartered surveyors Bradley Mason have a message that is typical of businesses in the sector as they state that they "are operating as normal, with all staff working remotely. We can make site visits where ever possible and all new enquiries will be dealt with in the normal way".
Downsizing or moving to another location can be an important way to reduce your rent to a more manageable level.
Final thoughts
The vast majority of the country should fall under income protection schemes that should make it possible for them to pay their rent as normal during the Covid-19 lockdown. It is natural for you to have concerns, but staying informed about the situation is the best way to ensure security for your family.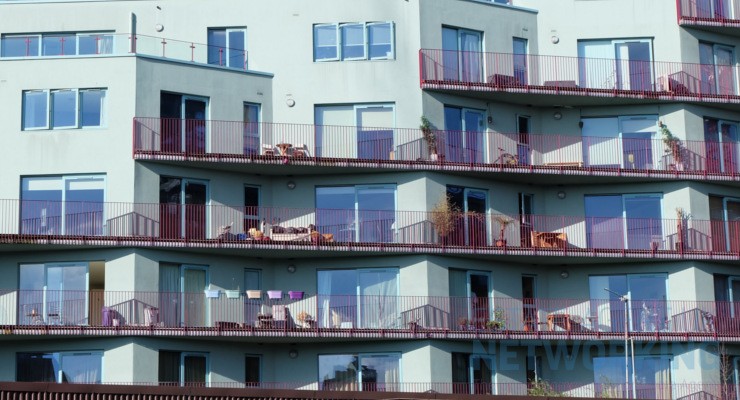 Buying a house or a flat is a huge deal and there are a lot of things to consider. Especially if it is the first time in your life that you're thinking about becoming a property owner. There are benefits if you rent a home, but there are also benefits if you buy a home.…
Read More

→