Workers In Service Industry Worry As Their Jobs Vanish
Many people who pay rent for their apartments are worrying about how they will make rent because of this situation with the Coronavirus Many people became hopeful when they heard that the government would be giving out $1,200 checks that could be used to pay bills like rent that people could not afford due to their job closing down. People who rent apartments at River Ridge Apartments in Orlando Florida are just some of the people who were waiting for the temporary relief this check would provide.
Unfortunately, the renters got a letter that caused them more panic:
The company that owns River Ridge Apartments, as well as other buildings, said they would be increasing the rent to their tenants starting on April 15th. A tenant that spoke to a news channel said that her landlord thought it was the right time to increase rent although millions of people have lost their jobs and are facing hardship in their financial situation.
That same tenant said that not only are people not working but the unemployment system has their problems. The unemployment system is having trouble covering the millions of people that have filed for unemployment.
A different tenant that rents an apartment at a different building that is owned by the same company that owns River Ridge Apartments told Fox35 that she was being asked to pay an extra $45 a month. This tenant expressed that everybody is worried about trying to live and they shouldn't have to worry about their monthly rent increasing when you are trying to pay other bills.
The landlords said their tenants could hold off on paying rent until they got their $1,200 stimulus check and then pay their rent with that. The problem with that is tenants might have planned on using that check for other necessities they couldn't afford.
The whole country has been affected by the coronavirus but some cities have felt the effect more than others with Orlando being one city that was impacted more than most. No one at this time can say how much the coronavirus has cost but the economy in other big cities like Seattle and New York have not been impacted as much as the economy of other cities. Just like no one knows how much this crisis has cost, no one can accurately predict the ramifications that will last for a long time when this crisis is over. Some analysis says the cities that will have the biggest effects are the ones that are known for tourism and hosting large events. If you think back to the Great Recession, states like Florida and Nevada were having an increase in the housing market dealing with job loss which put more anxiety on people who were renting homes.
The Brookings Institution made a prediction the following cities would be hit hardest: Honolulu, Las Vegas, New Orleans, Orlando, and Miami. The reason for that is most businesses depend on the people that travel as well as people that come by to see live entertainment. Cities like: The Gulf Coast Of Mississippi, Flagstaff, Arizona; Myrtle Beach, South Carolina, and Ocean City, New Jersey as well as states like Alabama are also dependent on tourism to keep their businesses going. Other companies that have studied the early effects of this crisis have reached similar conclusions. People who work in these cities were the first to lose their job when many people were practicing social distancing. What makes it so hard for people who work in these businesses, is not only do they not receive many benefits (if any) but they will be the last ones brought back when tourism and large gatherings can operate as it did before. During the months that their workplace remains closed, these workers have trouble finding ways to cover their bills and one market that gets affected is the housing market when renters can't afford to pay their landlord.
Just from March to April, the number of people unable to pay rent increased by 12%. About 11% of people renting their apartments were able to get their landlord to cut down what they were asking for in rent. The problem is renters were feeling anxious before the current crisis because the cost of renting an apartment continues to go up. The cost of renting a home for a single-family went up almost 3% from the previous year and 11 million renters have to put at least half of their paycheck towards paying rent.
In South Florida, rent has gone up like other cities in the country but these renters have more stress then renters living anywhere else in the country. With construction slowing down and stopping because of coronavirus, there won't be as many homes to meet demands which will strain affordable housing. The leadership in Orlando has not helped workers that were making low wages. Many of those workers making low wages live in the River Ridge Apartments. a $15 an hour minimum wage and sick leave with pay were met with opposition from lawmakers.
Tom Stravecky is a real estate agent that works for ERA Infinity Properties located in Fort Lauderdale. He said "Nobody wants to be that guy who puts people out on the street but many may not have the choice. He also said that everyone is dealing with April for now.
A big tourist attraction is the strip in Las Vegas. However, casinos have also had to shut down due to coronavirus. About 25% of the workers who live in Las Vegas have been impacted negatively. A lot of those workers have already lost their jobs. In the last two weeks of March, 11% of workers in Nevada applied for unemployment.
A report from the Apartment List states that when times are economically tough, gambling, tourism, and recreation are the first things people cut back on, although many of the casino players have switched online. That is the reason Las Vegas was impacted during the Great Recession and was impacted again during this pandemic.
Workers in Orlando and Miami also have many workers that could be at risk of losing their jobs. For people who are renting apartments and making low wages, they could be facing hard times if they haven't already. As this pandemic continues to impact the market of homes in these cities, the rent cost may go down but wages people earn from their job might go down even further.
The only renters that may not be affected are renters that are still receiving big salaries. Supply has been formed by these renters as more rental units were put on the market. All these units being added could lead to adjusted prices, and apartments being rented at prices that would be considered "too good to be true" when you compared these new prices to what pricing was before the recession.
Unfortunately what was discussed above won't help renters who are renting from Concord Rents. The company did offer their tenants some relief by saying they would not be increasing prices at this time if renters continued to pay the old rent prices without being late. This announcement only came in after the company that owned these buildings were being asked by different news teams about the decision to increase rent prices at this point.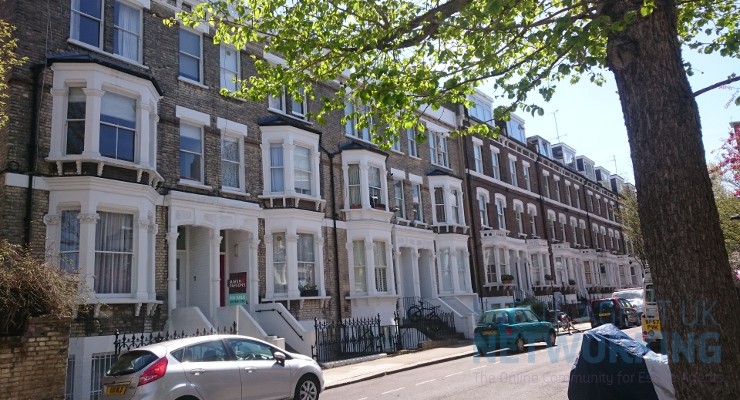 In the residential lettings market, rents are rising, and competition is fierce. But what can affect the profitability of your BTL investment? We aim to find out here. As Stephen Clark, from Finbri bridging finance, says, "Demand for rental properties remains strong across the UK, but the market demand is not being met by the…
Read More

→