3 Cleaning Tips for Your Next Property
Cleaning is one of the least desirable tasks on an estate agent's to-do list. But in between courting new prospective tenants or buyers and tracking down properties for your portfolio, you'll have to don your marigolds and make sure your property is sparkling for the next viewer.
Not only is this a messy process, it's also a time-consuming one – especially if a previous resident of your new prospect had the cleaning skills of a pig in manure.
For every home you enter that's flawless, there'll be 10 that look as though they were lived in by raccoons. You'll find mud on the walls, mould on the bathroom tiles, lichen in the kitchen cupboards, and enough red wine on the carpets to fill a bottle.
This is a common problem for many estate agents, but it's one that's easily solved with some elbow grease and a little knowhow. Let us show you what we mean with these simple tips on cleaning a new property.
1. Carpet salvage
Some carpeting should be ditched on site, particularly if it's old and worn out.
But if there are stains on a carpet, it doesn't have to be an instant write-off. In fact, you could save a few quid by hiring a carpet cleaning company to help you out.
For our money, Chem-Dry Huddersfield is your best bet. As a member of the Chem-Dry global brand, this is a carpet and upholstery cleaning service with access to state-of-the-art products that'll shift even the most stubborn of stains.
In many ways, this may seem like an unnecessary expense, but you'll be unlikely to sell a property with atrocious looking flooring. So pay up and witness stain-covered carpeting look brand new.
2. Know what to keep
If there are items left behind in your new prospect, then you'll have to take the time to sort out what you need and what you don't.
Your criteria for this task should revolve around what you think a prospective buyer would like to see in a home when they're viewing it. A vintage Chesterfield sofa? Could be appealing. A vast collection of Beano annuals from the 1980s? Less appealing.
The more furniture or items you can salvage from a newly acquired property, the more money you can save.
3. Study the showrooms
If your new prospect is an older home, it's unlikely that you'll be able to transform it into a showroom without substantial cost.
But that doesn't mean you can't learn a few lessons from showrooms. Study the tips and tricks of show homes to see how they lure in buyers, and apply them to your own cleaning and renovation process.
That means clean and neutral spaces, appealing odours, classy but unassuming décor, and an overall welcoming ambience.
Those are our tips for cleaning a new property acquisition. Are you a professional cleaner? Or perhaps you're just an enthusiastic amateur? Whatever your occupation, let us know your favourite cleaning tips in the comments section below.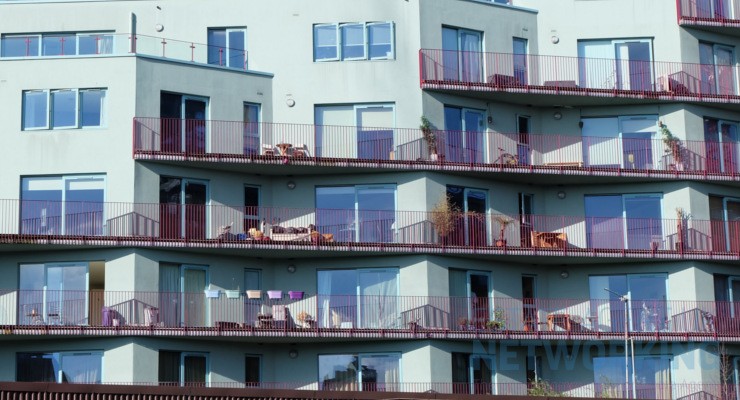 Buying a house or a flat is a huge deal and there are a lot of things to consider. Especially if it is the first time in your life that you're thinking about becoming a property owner. There are benefits if you rent a home, but there are also benefits if you buy a home.…
Read More

→