BREAKING NEWS – top 5 stories 15/06/2021
FENTON WHELAN PRIME DEVELOPMENT STARTS SUCCESFULLY SELLING VIA DIGITAL STRATEGY
Personally, knowing that last year 60% of property investors buying in the UK bought 'off plan' so virtual 'digital marketing' of a development is a perfect solution, which saves time and builds in efficiency.
The 'Park Modern' development of Prime properties located in London, were not marketed in the usual way due to Covid, with properties being offered initially by virtual marketing. This proved a great success with a number of reservations.
The days of huddling in a showroom and eating peanuts and cheap wine are long gone, with the digital transformation of how we buy and sell things, turbo-charged by lockdown, you do not need to be in the room to buy new home real estate if the data sets tell you that it is a good bet.
Technology is not the enemy it is an enabler and creates efficiencies that drive UX and profits – the sooner that the high street agent recognises this, the wealthier they will be. In lettings I have clients who let over 40% of their stock without a physical viewing. Times are changing – agents are your mindsets?
2,017 BUILDINGS NEED CLADDING REMOVAL, BUT LESS THAN 100 A YEAR ARE BEING DEALT WITH
The new Shadow housing secretary Lucy Howell has come out swinging saying that it will take over twenty years to have buildings with sub-standard cladding fixed. She claims that Labour's analysis showed that the work rate was only eight high-rise buildings a month were being dealt with, leaving over 2,000 properties with hazardous cladding, on a waiting list. Meaning thousands of people are left in a state of limbo and potential danger.
In addition over 200 high rise properties that have had work done were not finished, and over a hundred still had defective cladding on them. Howell commented,
'The government's woeful lack of leadership is condemning hundreds of thousands of people to a living nightmare, wondering if the next disaster will occur on their block. The whole system is clogged, and most of the funding hasn't even been paid out.'
BOOMIN GET NEW LEAD IN THE FORM OF ATHENA HUBBLE
Boomin has appointed Athena Hubble to strengthen the immediate c-suite of Booming, this is quite a coup as Hubble has a solid background in the portal, commercial and digital space and is of course an original veteran of Zoopla. As the weeks pass – Boomin seems to be getting lots of experienced talent, watch this space.
EURO 2020 WILL IT SLOW THE HOUSING MARKET
Will the present Euro 2020 football party break up the flow of viewings for the rental and sale sector. Back in the day I always went on a fortnights holiday when the world cup was on, as trade in the estate agency side was always at a low ebb, and the Euro cup also changed viewing habits.
As one agent put it, 'If Mr Southgate gets to the semi-finals, I think England will get to fever pitch', let us wait and see, their early game a solid win – if hopefully a sign of good times ahead.
POSSIBLY 25% OF BUYERS TO BENEFIT FROM SDLT HOLIDAY BONANZA
Though we are not yet at the end of September when phase two of the SDLT holiday comes to an end, some pundits have estimated that almost 300,000 people buying will have had some kind of benefit from the Chancellor's stamp duty 'holiday' scheme.
If you have a view – please let us all know by emailing me at [email protected] – Andrew Stanton Executive Editor – moving property and proptech forward.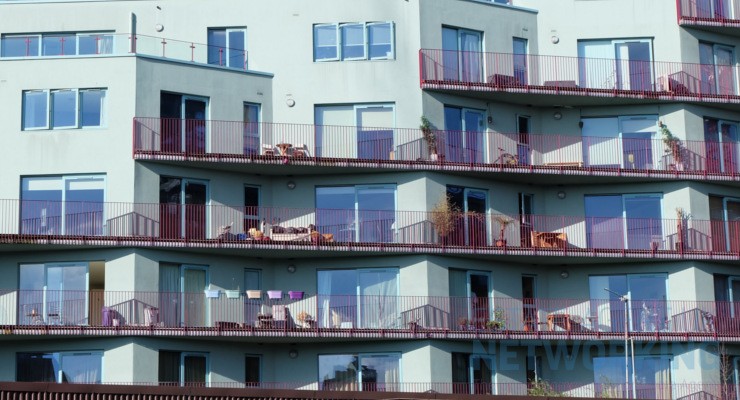 Buying a house or a flat is a huge deal and there are a lot of things to consider. Especially if it is the first time in your life that you're thinking about becoming a property owner. There are benefits if you rent a home, but there are also benefits if you buy a home.…
Read More

→