4 Tips For Choosing Retail Space for Hire London
If you are looking for retail space for hire in London, you'll be pleased to know that this city offers you endless possibilities. Whether you want a swanky shop in Notting Hill or an upmarket stall in Covent Garden, or set up a pop up store, you can be sure to find the space that meets your needs in one of the many stunning spaces available.
There are hundreds of exquisite spaces spread across the United Kingdom's capital that you can rent for a day, few weeks or several months. There's an ideal space for every event you can think of hosting in London or opening a business. But how do you ensure you have selected the right space in London? Although the choice of commercial space for rent London is what makes a first and lasting impression, there are other factors that you must take into account when it comes to running a business.
Here are five tips to guide your search for the right space for your business around London.
Have a budget.
The prices of retail spaces will vary depending on the location. For instance, while it would cost you £450 a day to hire a showroom 1,500 square foot of space at Clapham, however you'll require £1,680 per day for 1,460 square foot for space in a Chic Townhouse Venue. This variation in prices can be confusing. Therefore, you need to make sure you have a budget so that you don't waste time browsing hundreds of spaces that are outside your budget. When you set a limit to the amount you're willing to spend you can easily eliminate those spaces that are too expensive so that you don't end up liking a premise that you can't pay for.
Take some time to research about the different locations to understand their characteristics and dynamics relating to the event you're planning. For instance, if you're looking at operating a pop up store you'll have to take several other factors relating to the location like demographics and traffic into account. Be sure to look up for as much detail as possible so that you're aware of things like venue insurance, security, access, availability of transport or any additional costs that are likely to come up once you sign up for space.
       

Get information about the features of the event space
While you may fall in love with a commercial space in London, you need to know that there's more than meets the eye when selecting an ideal space for your business. You need to take a step further to find out the services and features of a specific venue to ensure that they meet your needs and expectations. For instance if you only want a temporary space for an event, if you desire to host a conference you'd be interested in knowing if the venue provides chairs and tables, a sound system and what is the earliest time you can access the location before the event.
       

Visit all the locations of interest
As you search around for a suitable venue for your event, pop-up store or business, make a list of those locations that you're interested in and make a point of visiting them and do a comparison. Sometimes, what you see on pics may be a little different from the actual space. Photos can exaggerate or conceal some of the details that could have a huge impact on your goals. You'll be interested in things like the lighting of the rooms as it is likely to determine the kind of décor that you'll need. The interesting thing is that just as you think you have found the right space for your business or even, that's when you get an even better premise. Thus, it is worth checking more than one space.
You will do well to come up with a spreadsheet of the different services, features, amenities, sizes, dates, locations and prices offered by the various premises you have looked at that you can use to draw comparisons between different commercial premises. You can then zero in on the pros and cons of each of these so that you only choose a space that is perfect for your business needs. Remember that some commercial premises may not be appealing from the onset thus you have to invest a little in decorating the space and turning it around to make it suitable for your needs. Don't be quick to dismiss commercial space in London before you fully explore the potential it has in helping you put together a successful business.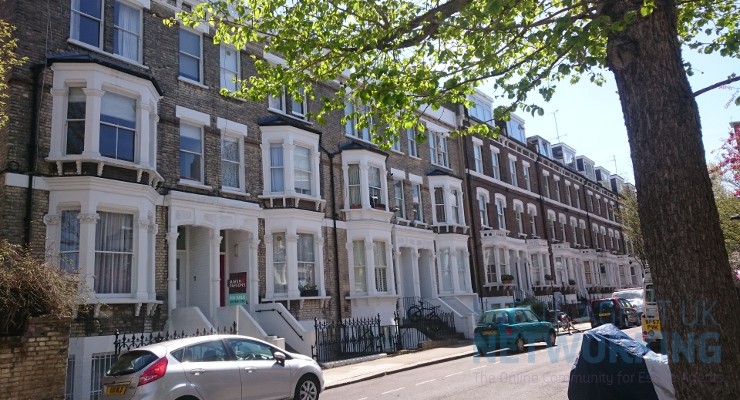 In the residential lettings market, rents are rising, and competition is fierce. But what can affect the profitability of your BTL investment? We aim to find out here. As Stephen Clark, from Finbri bridging finance, says, "Demand for rental properties remains strong across the UK, but the market demand is not being met by the…
Read More

→