5 facts about ducted air conditioning
The first apparatus for 'treating air' was invented in 1902 by Willis Havilland Carrier. The 'father of air conditioning' kicked off a revolution in climate control. Since then, we have come a long way, and the best of technology can now be seen with modern ducted air conditioning systems. Let's look at some of the fantastic facts about this high-tech cooling system to understand better how to use them more efficiently and their benefits.
You can manage your energy use
With ducted air conditioning, for every degree you drop the temperature you ramp up electricity usage, and therefore running costs, by 15 percent. To assist your system from having to work hard, you can implement habits in your home to keep the environment cooler. For example, keeping blinds down during the heat of the day. Also, encourage your family to dress appropriately for the weather, so they don't feel as hot. You should be able to set the temperature to about 25 or 24 degrees and feel comfortable in this range.
Having a clogged filter can be beneficial… but
Yes, it's true. A clogged filter can be more efficient at removing dust and other particles from the air. The downside is that the increased blockage also inhibits the airflow through the filter, which forces the system to work harder. There is also a tipping point at which the accumulated dirt will start to pollute the air it is cleaning.
After a certain amount of time, you will need to replace your air filter. Look out for these signs:
• Dirt and dust start to accumulate around your air vents.
• Your electricity usage starts to go up for no reason you can determine. If your power bill increases check your filter.
• The filter looks dirty or damaged, which means it is likely compromised. It may have holes or signs of wear.
• Allergies get worse. A dirty air filter could be allowing more allergens into the air in your home.
Ducts can and do leak
The ducting that channels cool and warm air around your system needs to be sealed to work at its best. If there are small leaks here and there, it will still work, but it will reduce its energy-efficiency by as much as 40%. A sound, leak-free system starts with a quality installation. Ensure that your installer only uses ducting approved by the appropriate standards that apply in your region.
Maintenance is crucial, and if you have ducted air conditioning, you need to make sure the ducts are checked regularly. This should be covered in your annual maintenance service. While it's always best to have a pro handle your aircon needs, if you discover an obvious hole in a duct when you're working in the roof, there are steps you can take to repair them.
You can seal a duct using aluminium foil tape. Before you apply it, make sure the surface area is clean. One applied to use a mastic sealant and a paintbrush to seal it. You can also use the mastic sealant for places that would be difficult to seal using foil tape.
Don't keep your windows closed
There is a common misconception that keeping your windows and doors closed for extended periods is the best way to ensure your air conditioning performs at its peak. The theory is that by sealing your home, you will help keep it warmer, or cooler. Air conditioning is not only designed to control temperature levels, we consider other comfort levels, as well as health. Ducted air conditioning is designed to keep the air cleaner, less humid, and ventilated, along with its cooling and heating capacities.
In order to do so, adequate ventilation is essential. Otherwise, contaminants generated inside the home cannot be removed, leading to potential health and comfort concerns. It will help if you aim for your home's inside air to be replaced every four hours through natural or air-conditioned ventilation.
Ducted air conditioning is cost-effective
Compared to split systems, a ducted air conditioning system comes with a higher investment (this comparison is based on the number of rooms you install using the split system). This is because they tend to have more parts and take longer to install. However, a ducted system can be more cost-effective than a split system air conditioner over time. This is partly due to its excellent insulation and its airflow control.
So how does one choose between ducted air conditioning and a split system?
Ducted air-con does work out cheaper to run for a whole house, thanks to its technology and efficiency. But take the size and living needs of your home into account. Perhaps you only want to cool a single room, such as your bedroom or home office? Then you will be better off with a cooling option like a split system.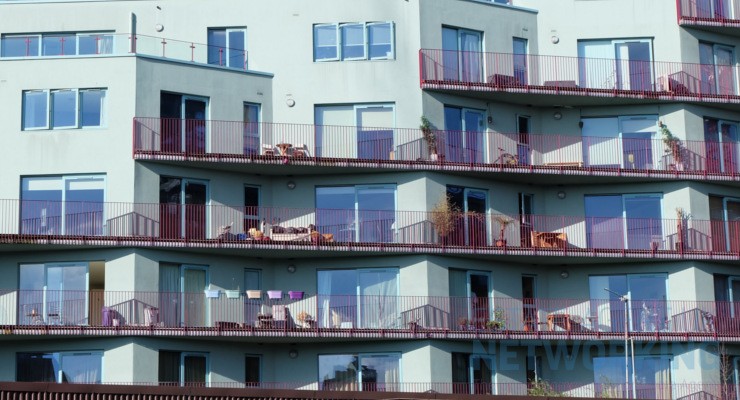 Buying a house or a flat is a huge deal and there are a lot of things to consider. Especially if it is the first time in your life that you're thinking about becoming a property owner. There are benefits if you rent a home, but there are also benefits if you buy a home.…
Read More

→