5 Things to Consider When Buying Land
Buying land and building a house from scratch can be significantly cheaper than buying a pre-built home. It also allows you to design every aspect of your new living space, creating a real dream home.
However, these projects require careful planning and expert input at every step.
That's why we're providing five tips when buying land and building your dream home from scratch.
1. Work Out the Full Cost
There are many costs and variables you need to consider before buying land. Once you've made that investment, you're committed – make use of a Proficiency guide to help you understand what you'll need to budget for.
Your costs will include, but are not limited to:
• Buying land
• Acquiring raw materials
• Getting planning permission
• Connecting to utilities
• Building regulation fees
• Hiring contractors
• Furnishing
The price per sq/m of building your own home is significantly lower than the cost of buying a house in the UK, but this only accounts for some costs listed above. It also assumes that construction will go smoothly and there will be no hitches (which there will – but don't worry, buying a house is equally fraught with complications and setbacks).
Most projects run over budget. You'll probably need those extra reserves, so – generously overestimate your costs.
2. Plan Utilities Ahead of Building
When building a house, you have to think about all the little details that are already worked out for you when you purchase a home on the market. You'll need to work with local gas, electricity, and water authorities to ensure your new house is properly connected to the network. You'll also want to find out how to get Internet access for the property.
Plumbing and wiring should be planned out in the blueprints before you even think about ordering bricks or timber.
3. Work With an Experienced Architect
If the reason you've decided to design your own home is because you're an architect, you can skip this step. If not, your blueprints must be drawn up by someone with a forensic eye for building design and functionality.
This might seem like an unnecessary cost – after all, this is your dream home, and you probably have it all planned out in your mind.
However, you need the specific measurements on paper so you can accurately put all the pieces together.
Even though you're working with someone else, you can still design almost every detail! But run through your plans and the technical aspects of design with an experienced architect for best results – millimetres make a difference in construction. You're not giving over creative control: you're consulting an expert. It's well worth it.
4. Have Alternative Accommodation Ready
If the project runs overt ime, and you can't move in as quickly as you'd hoped, make sure you've got somewhere to stay for as long as necessary. A dream home requires patience and rewards it with a lifetime of satisfaction. If that means renting for another two months, so be it.
5. Consider Your Mortgage Type
If you're looking to move from a property you already own, you'll likely need to speak to your bank about using your mortgage to build a new home. If it's your first mortgage, you'll need a self-build mortgage: the requirements for this are slightly different from a conventional mortgage, and it's worth researching before you spend anything.
Being able to show evidence of meticulous planning and a fully costed build will work in your favour – remember, everything needs to be planned before we start.
Making a Dream Home a Practical Reality
You have to be part-dreamer, part hard-headed realist to design and build your own home. If done correctly, it's cheaper than buying a pre-built house and the most satisfying thing you'll ever do: just make sure you're ready for the grind.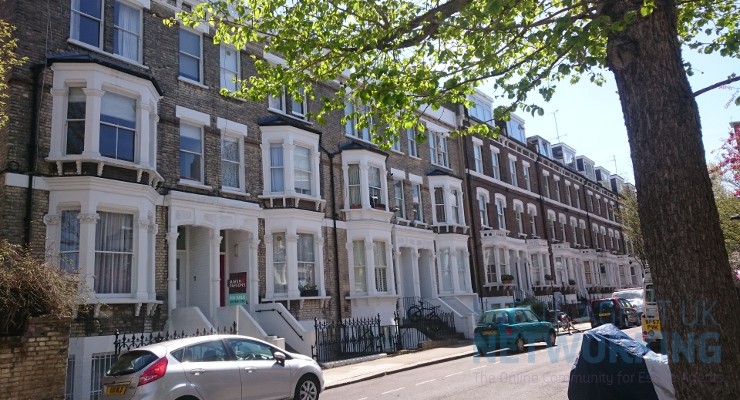 In the residential lettings market, rents are rising, and competition is fierce. But what can affect the profitability of your BTL investment? We aim to find out here. As Stephen Clark, from Finbri bridging finance, says, "Demand for rental properties remains strong across the UK, but the market demand is not being met by the…
Read More

→