Mountain Ash in Wales is this year's price hotspot
Rightmove analysis of the year reveals Mountain Ash, in the County Borough of Rhondda Cynon Taf in Wales, is this year's price hotspot, with average asking prices for homes in the area rising by 31%
The average price for a home this year in Mountain Ash is £137,220, compared to £104,431 last year
Porth, in Rhondda Cynon Taf is second on this year's list, where asking prices have risen by 26%, and Kirkby in Liverpool is third at 21%
Wales is this year's regional asking price hotspot. Average asking prices are up 10.5% in Wales compared to last year, followed by the South West (+9.6%) and the South East (+9.1%)
St. Ives is the only hotspot from the South of England in the top 20, where prices have risen 15%
Holyhead in Wales has seen the biggest jump in number of sales being agreed by agents this year (+58%) and Dalgety Bay in Scotland has been the quickest area to find a buyer (14 days)
This year, every region across Great Britain has hit record asking prices for homes. Seven in ten homes on Rightmove has found a buyer and been marked sold subject to contract (SSTC) this year, compared to two in ten in 2012, which could signal an opportunity for homeowners considering a move to maximise returns
New data from the UK's biggest property website Rightmove reveals that Mountain Ash, in Rhondda Cynon Taf, Wales, is this year's property price hotspot, with average asking prices in the area jumping by 31% this year.
The average price for a home this year in Mountain Ash is £137,220, compared to £104,431 a year ago.
Porth, in Rhondda Cynon Taf is second on this year's price hotspot list, where asking prices have risen by 26%, and Kirkby in Liverpool is third at 21%.
Wales tops the tables as this year's regional price hotspot. Average asking prices are up 10.5% in Wales compared to last year, followed by the South West (+9.6%) and the South East (+9.1%)
Only St. Ives appears in the top 20 asking price hotspots from the South of England. Average asking prices in St. Ives have risen 15% this year, from £411,484 to £473,161.
Further highlighting the popularity of properties in areas of Wales this year, Holyhead has topped the list of areas that have seen the biggest jump in sales agreed. The number of sales agreed in Holyhead has risen 58% compared to last year, and four of the top ten areas are in Wales.
Dalgety Bay, in Fife, Scotland is this year's quickest market – with homes in the area finding a buyer in an average of two weeks. The top ten is predominantly locations in Scotland, however Scotland often leads the way in these rankings due to the differing process of securing a buyer compared to England and Wales.
A combination of sustained high demand, and shortage of properties for sale this year, has meant competition between buyers for the properties available has risen by more than a third during 2021 (36%).
Demand is set to continue to be high into 2022, and with every region hitting record price growth this year and seven in ten homes for sale on Rightmove finding a buyer, it may signal an opportunity for those considering a move in the new year to get the most for their property.
Tim Bannister, Rightmove's Director of Property Data comments: "This year has seen significant growth in average asking prices across so many areas of Great Britain. Strong competition for available properties, driven by low stock and high demand, has propped up asking prices throughout the year, and agents report that having multiple bidders for available properties will continue to be a theme into at least the first half of next year, although we do expect a better balance of supply and demand during the course of 2022, and some fresh property choice for buyers. With so many areas reaching asking price records, homeowners might be thinking that the new year is the time to take action and move, and maximise the return for their property. We're expecting a wave of new buyers early in the new year, so we'd recommend this group who might be considering coming to market speak to their local agent for advice on making a new year move."
Average asking price hotspots
| | | | | |
| --- | --- | --- | --- | --- |
| Area | Region | Average Asking Price 2021 | Average Asking Price 2020 | Average Asking Price Change |
| Mountain Ash, Rhondda Cynon Taff | Wales | £137,220 | £104,431 | +31% |
| Porth, Rhondda Cynon Taff | Wales | £141,727 | £112,754 | +26% |
| Kirkby, Merseyside | North West | £141,252 | £116,265 | +21% |
| Rawmarsh, South Yorkshire | Yorkshire and The Humber | £153,404 | £127,986 | +20% |
| Methil, Fife | Scotland | £89,726 | £75,731 | +18% |
| Bradley, West Yorkshire | Yorkshire and The Humber | £178,858 | £151,469 | +18% |
| Whitby, North Yorkshire | Yorkshire and The Humber | £254,218 | £217,620 | +17% |
| Tranmere, Cheshire | North West | £123,536 | £106,085 | +16% |
| Norris Green, Merseyside | North West | £133,618 | £115,034 | +16% |
| Sneinton, Nottinghamshire | East Midlands | £146,241 | £126,604 | +16% |
| Milford Haven, Pembrokeshire | Wales | £170,248 | £147,758 | +15% |
| Handsworth, Birmingham | West Midlands | £202,602 | £175,876 | +15% |
| Haxby, York | Yorkshire and The Humber | £352,507 | £306,530 | +15% |
| St. Ives, Cornwall | South West | £473,161 | £411,484 | +15% |
| Stewarton, Ayrshire | Scotland | £162,640 | £141,560 | +15% |
| Bacup, Lancashire | North West | £174,535 | £152,069 | +15% |
| Little Hulton, Greater Manchester | North West | £149,155 | £130,024 | +15% |
| Walmersley, Greater Manchester | North West | £202,170 | £176,487 | +15% |
| Rossington, Doncaster | Yorkshire and The Humber | £170,590 | £149,350 | +14% |
| Anfield, Merseyside | North West | £106,202 | £93,001 | +14% |
Increase in number of sales agreed
| | | | | |
| --- | --- | --- | --- | --- |
| Area | Region | Average Asking Price 2021 | Average Asking Price Change | Sales agreed difference 2021 vs 2020 |
| Holyhead, Anglesey | Wales | £189,455 | +6% | +58% |
| Mablethorpe, Lincolnshire | East Midlands | £173,612 | +13% | +57% |
| Bartley Green, Birmingham | West Midlands | £166,319 | +6% | +46% |
| Porth, Rhondda Cynon Taff | Wales | £141,727 | +26% | +40% |
| Liswerry, Newport | Wales | £216,189 | +12% | +39% |
| Montrose, Angus | Scotland | £152,002 | 0% | +39% |
| Ebbw Vale, Blaenau Gwent | Wales | £150,639 | +12% | +37% |
| Auchterarder, Perthshire | Scotland | £289,886 | +5% | +31% |
| Old Basford, Nottinghamshire | East Midlands | £163,904 | +10% | +30% |
| Litherland, Merseyside | North West | £139,917 | +12% | +30% |
Quickest markets to find a buyer
| | | | | | |
| --- | --- | --- | --- | --- | --- |
| Area | Region | Average Asking Price 2021 | Average Asking Price Change | Average time to find a buyer 2021 (days) | Time to find a buyer change (days) 2021 vs 2020 |
| Dalgety Bay, Fife | Scotland | £240,239 | +14% | 14 | -19 |
| Uddingston, Glasgow | Scotland | £172,012 | +4% | 15 | -17 |
| Rosyth, Fife | Scotland | £128,783 | +2% | 15 | -11 |
| Bishopton, Renfrewshire | Scotland | £241,050 | +5% | 16 | -19 |
| Falkirk, Stirlingshire | Scotland | £131,483 | +8% | 16 | -8 |
| Denny, Stirlingshire | Scotland | £146,379 | +5% | 16 | -17 |
| Bellshill, Lanarkshire | Scotland | £109,637 | +8% | 17 | -16 |
| Kirkby, Merseyside | North West | £141,252 | +21% | 17 | -29 |
| Blantyre, Glasgow | Scotland | £126,488 | +6% | 17 | -13 |
| Glenrothes, Fife | Scotland | £128,614 | +7% | 18 | -19 |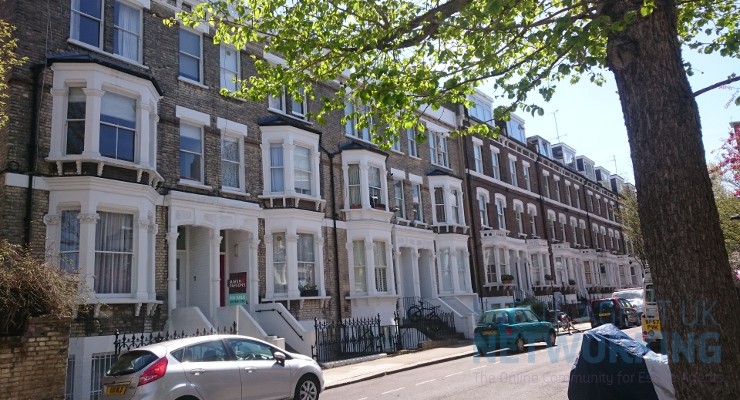 In the residential lettings market, rents are rising, and competition is fierce. But what can affect the profitability of your BTL investment? We aim to find out here. As Stephen Clark, from Finbri bridging finance, says, "Demand for rental properties remains strong across the UK, but the market demand is not being met by the…
Read More

→