A Guide for Adding Value to Your Property's Exterior
When you invest in a home, you're making an investment in more ways than one. If you know that you'll be looking to sell in the future, whether sometime soon or eventually down the line, every decision you make in regard to updating or decorating your property is going to have an influence over its market value and appeal.
This also applies to the exterior of your property. Adding value to your property's exterior is just as valuable as making interior updates, and this guide can help you with a few ideas for upgrading the external area of your home.
Why is it Important to Improve Your Property's Exterior When Putting Your House on the Market?
When preparing your home to sell, it's understandable why the interior would be your main focus. Decluttering your home, deciding on neutral and bright colour schemes to make the most of your rooms, and making your home smell inviting are all important for marketing and viewing. It's also understandable why the exterior of your property may be easily missed, especially because you spend the majority of your time indoors. If you have a back garden, it's even easier not to think much of the front of your property and concentrate only on improving the garden area.
However, the front of your property is crucial for kerb appeal. The front of your property is the first thing potential buyers will see when they arrive for a viewing. Some buyers may also take a drive to a property they're considering to have an look, which means that the look of your property's exterior will make a huge difference in their decision.
How much you want to spend on updating the exterior of your property depends on your time and budget, but when it comes to kerb appeal, there are many simple and cheap updates you can make to ensure it looks clean and attractive.
How to Add Value to Your Property's Exterior
Here are some of the ways you can add value to your property's exterior.
• Update Your Windows
Every home needs dependable windows that will let in a healthy source of natural light, as well as keeping your home protected and heated. This is what buyers will look for in a new property, and the better you show off your windows, the better appeal your property will have.
Your windows will be a key attraction for anyone surveying your property from the outside and for the first time. Therefore, if your windows are outdated, broken, cracked, or dirty, this will ruin the aesthetic. Updating your windows will always be a worthwhile investment — especially if you're going from single glazing to double glazing — because it's something that will benefit your property as a whole.
If you can't make big window investments, cleaning your windows is a must at the very least. You can even think about ways of brightening your window displays, such as with window boxes for flowers, or even think more carefully about what you put inside windows on the ledge.
• Improve Your Driveway, Or Have One Installed
One bonus a lot of potential buyers look for is having a safe place to park their cars, such as a garage or driveway. If your home has a front garden or space big enough to accommodate a driveway but doesn't yet have one, this can be an extremely beneficial update to make and can add value. Buyers will love to see a ready-made driveway as soon as arriving at your property. You can look into how much to tarmac a drive, or you can make sure that your existing driveway is clean and free from clutter.
• Update Your Front Door
Your front door has the power to make a significant impression. Especially on a busy street with similar-looking properties (especially ones that might also be for sale), your front door can become something eye-catching to a buyer. You may want to repaint your door and have the only red door on the street, or else update your door for a more secure and heat-efficient option. Extra features like house numbers, knockers, or doorbells are also great updates to make for a more homely feel.
• Think About Bin Storage
Household bins can't be avoided, and they have to go somewhere. If your bin storage needs to be at the front of your property, then it's inevitable that potential buyers are going to see the bins when they pass or come for a viewing.
Bin storage can help hide or secure your bins and help the front of your property look a little tidier. If you have exposed bins, then a bin shed is a great way to hide them away with an attractive garden or yard feature, like a wooden bin shed that matches the aesthetic of the rest of your garden furniture.
If you can't include any bin storage, it's a good idea to think about if you can put the bins out of sight for viewings only to ensure they're not the first thing viewers see.
Key Take Away
There are many ways you can improve the exterior of your property, but some options may simply be out of your budget, such as buying a whole set of new windows or installing big features.
What's important when improving your outside space, no matter your budget, is keeping it clean and tidy for extra appeal, and this is something you can do without spending a lot of money. So if you're unsure of big expensive updates, think about how you can at least make everything look fresh and tidy, especially if you have a lawn or front garden.
Remember: any updates you make will add value, so if you're worried about putting money into a property you're going to sell, you will earn that money back with the property's value from the right updates, whether exterior or interior.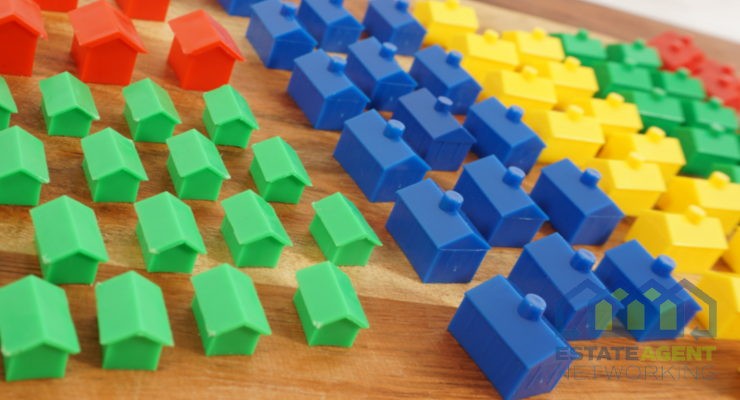 Some people may view being a landlord as an easy way to make money, but there's much more to it if you want to truly excel in this role. The best landlords always go above and beyond to provide comfortable homes for their tenants and make them feel as welcomed as possible. Indeed, to be…
Read More

→