Add Value To Your House With These 10 Suggestions
It doesn't matter if you are planning to enjoy the changes yourself or you are planning to sell your home and have it valued, you need to be able to add some value to your house as much as possible. Your home is your castle and you can add anything from a new colour to extensive renovations to make the space look fantastic.
Adding value will mean that you can sell the house for a higher price later on, and you should be able to get away with either small upgrades to full renovations to make your house as valuable as possible. With this in mind, you should take a look at the ten suggestions below to see how you can add value to the house!
1. Give your paint job a makeover. If you want to ensure that you have a fresh look to your house, you can go room to room and give each one a lick of new colour paint. If you want to refresh it entirely, think about painting the outside of the house! You can paint the hallways, the garage doors, the front door – no matter what, paint can be an excellent addition to your house. It'll add value and this is what you need – especially if you plan to sell up!
2. Dress your windows. From the outside, you can add painted shutters that all match in beautiful colours. Pastels often fit better with the neighborhood, and bright colours can look garish. You can remember the inside of the windows, too, from blinds to curtains, window frosting and more. Dressing the windows makes the rooms look warm and comfortable, and this is a good look to create if you are trying to sell up and move on from your current house.
3. Make an entrance. Your outside porch and your inside hallway both need to be focused on if you want to really make an entrance in your home. You know already that first impressions count, and if you want your house to be up to date and looking good, then adding the right carpet runners, the best paint job on the porch and the right fixtures on the door can help you to make an entrance.
4. Change up the flooring. Carpets are beautiful in bedrooms but not so nice in other rooms of the house – especially where food is involved. Make sure that you upgrade your flooring to include vinyl tiles or wooden flooring if you want to really make a point of making the house look good.
5. Upgrade your kitchen fixtures. The doors in the kitchen have handles on them – so do the drawers. Think about upgrading these fixtures and within a few minutes, you're going to have a whole new look really quickly. You should also think about upgrading the material of the fixtures and fittings of the house. If you have had gold in the past, think about going for chrome or porcelain to change the look!
6. Change your lighting. Are you used to hanging pendant lights? Why not upgrade these to spotlights? Think about making the light switches look just as pretty as the new lighting you've put into the home. While you're working on the lights, make sure that you have the right LED light bulbs in there, too. This way, you can ensure that you have the smaller details that really count. The lighting is what warms the house, so you can have a mix of light fittings, too!
7. Replace your splashbacks and tiles. Behind the oven and the sink, you'll have a backsplash there that is designed to catch splatters and be easy to wipe down. If you're thinking about replacing the tiles, don't forget the tiles in the bathroom and the kitchen, too. You can change the tiles and instantly have an impact in your house, too. This doesn't have to be a change that costs a lot of money and it can make a real difference to your home.
8. Change your shower and faucets. The faucets in the house need change over a few years, and you can change yours to have a mixer tap and it's important that you change these to prevent rusting over time. If you upgrade your new faucets in each room to match, you'll have a theme that looks great. Modern bathrooms look more modern with the right colour, too, so if you want to move away from gold why not try black faucets? Matte black looks fantastic and really complements a white bathroom. If you change the shower head to be more of a rainforest style, you can ensure that your shower turns into something a little tropical!
9. Add a luxury room! Whether you invest in home cinema installation, or you choose to add a games center for video gaming, you can really add some value to your house. Not only are you going to create a whole new space, you can create a relaxing space for you to use. This is going to offer your home added value over time and there is nothing quite like a cinema room to sell a house to others. Think about how you can change your home and how the value will skyrocket as a result!
10. Get your landscaper in. Grooming the front and the back garden is a must if you want to add value to the house. Not only do you want to take back the trees and bushes, you want to ensure that you groom a garden lawn and the side borders, too. You have to think about the outside furniture and if you want to add a little luxury to the garden for it to look great, think about adding garden furniture and even an outdoor kitchen. You need to grab the hose and the pressure washer and clean down all of the stones and the walls, too, for a much better look. You will really make an impression on your buyers if you upgrade like this.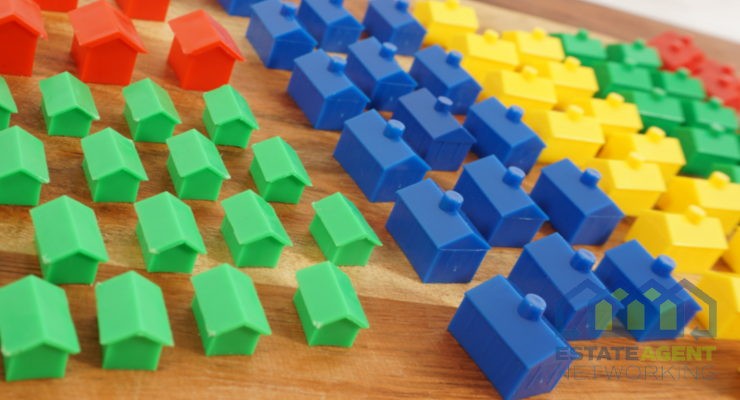 Some people may view being a landlord as an easy way to make money, but there's much more to it if you want to truly excel in this role. The best landlords always go above and beyond to provide comfortable homes for their tenants and make them feel as welcomed as possible. Indeed, to be…
Read More

→