An estate agent's guide to the perfect show home
Creating the perfect show home is an art form that few manage to perfect.
It might seem like a simple task at first. A few scatter cushions here, a tasteful painting there, and, voila, you're done…
…but then things get complicated. How do you make a home that'll appeal to everyone? Is it possible to keep the house clean while viewers traipse their mucky shoes all over it? How do you craft a look that's striking while remaining inoffensive to the conservative taste of a potential buyer?
These are only a few of the problems you'll have to consider while you dress your show home up to be sold, but a thousand-and-one head scratchers will make themselves known as you move from room to room.
To give you a hand, we've come up with a few design tips that'll turn your drab looking prospect into a show home that'll sell in no time.
Upholstery is your friend
A show home should impress from the moment a prospective buyer walks through its doors. It should convey a sophisticated yet detached atmosphere, and much of this comes down to the upholstery you choose to fill it with.
High-end upholstery from companies like SM London strike that exact balance, giving your viewers a taste of opulence that'll have them signing up for a new mortgage before they leave the house.
Behold the bed
Beds are a potent symbol of luxury and relaxation, so make sure the king size comfort wagon in your show home looks fit for royalty.
Explore bedding sets and experiment with colour combinations, contrasts and complements to find spreads that look instantly welcoming.
Mind the smell
It's almost a cliché that estate agents will fill a show home with scents to tempt and tantalise prospective buyers, but they do so for a good reason.
Smell is intricately linked to memory, not least because the sensory experience created by smells travel around a huge portion of the brain.
According to Harvard University, 'Odours take a direct route to the limbic system, including the amygdala and the hippocampus, the regions related to emotion and memory.'
So pumping that show home with childhood smells could be a sure-fire way to make a sale.
Maintain balance
Balance is one of the key principles of effective design – without it your show home will look like a lame one trick pony.
When kitting out even the smallest space, make sure it screams versatility. That means plenty of space for work and leisure, a bedroom for children, and a dining area that can entertain guests.
The average home is as multifaceted as the people who live in it –make sure you convey that when you're selling one.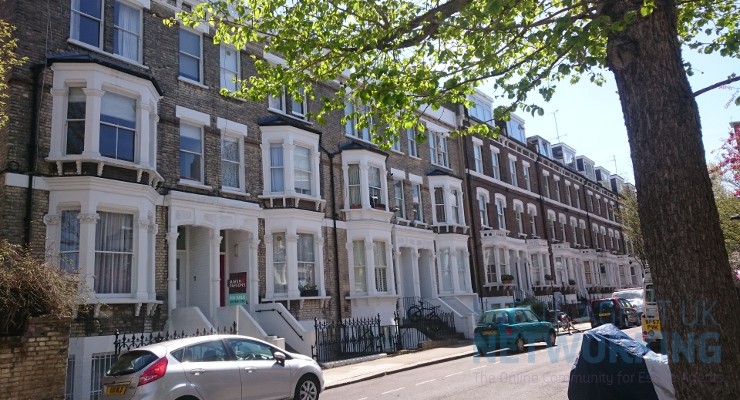 In the residential lettings market, rents are rising, and competition is fierce. But what can affect the profitability of your BTL investment? We aim to find out here. As Stephen Clark, from Finbri bridging finance, says, "Demand for rental properties remains strong across the UK, but the market demand is not being met by the…
Read More

→