Artificial Intelligence is Helping Revolutionise the Development of Houses
As we continue to see advancements in technology, more industries are benefitting from these rapid developments and the construction industry is no exception, as artificial intelligence is beginning to play a larger role in the development of houses.
Artificial intelligence is a process that allows machines to learn and work on their own. This technology is quickly becoming more popular with the use of construction site Wi-Fi services and is being used in a variety of different ways. One industry that is seeing a lot of growth due to artificial intelligence is the development of houses.
There are many ways that AI can be used in this field, from designing houses to managing construction projects.
7 Ways that AI is Changing the Way Houses Are Built
1. Designing Houses
The first step in the process of building a house is designing it. This involves creating blueprints and determining what materials need to be used for construction. While this may seem like an easy task, it can actually take quite a bit of time if you are doing it by hand.
Fortunately, AI technology has made things much easier. With different AI tools, you can use computer programs to design your house and then have them automatically create blueprints based on those designs.
This means that instead of having to do it manually yourself, you just need one person sitting at a desk with access to the same information as everyone else involved in designing houses around town.
2. Managing Construction Projects
Once you have your house design ready to go, it's time for construction. This is when AI technology really starts taking over the process of building a home from start to finish.
For example, certain types of robots such as robot swarms can be used during this phase to ensure everything goes smoothly and efficiently.
With these AI tools, you can monitor everything from how many people are working on-site at any given moment to what kind of materials need repairing so it's easier than ever before.
3. Monitoring Environmental Factors
Another important aspect of a construction project is monitoring environmental factors. If there's bad weather in your area or it gets too hot outside during certain times of day, this could cause problems with building materials and lead to delays in completion dates for projects.
Fortunately, AI also has options like smart cameras installed on-site so that you can keep an eye on things like temperature, humidity and wind speeds.
This data is then processed by AI algorithms to create alerts and warnings that will help you avoid any potential problems down the road.
4. Preventing Accidents
While there are a lot of benefits to using AI in house construction, one major concern is safety.
If something goes wrong during the process, it can be catastrophic for everyone involved including workers who may get injured while on-site or homeowners whose property could suffer damage due to faulty equipment used by contractors.
5. Precise Measurements
Another benefit of using AI in construction is that it can help ensure precise measurements. This is important because if the dimensions are not accurate, the end product could be off-balance or even dangerous.
With the help of AI, builders can be sure that everything is measured correctly and avoid costly mistakes.
If you're building something from scratch, like a house or an office building, there's no room for error when it comes to measurements. And even though most people don't know what they're doing when it comes to these kinds of things, AI can make sure that everything is done right the first time around without any mistakes along the way.
6. Monitoring Construction Workers
Another way that AI helps with safety is by monitoring construction workers. With this technology, you can make sure everyone on-site is following all of your rules and regulations so there aren't any surprises when it comes time to check-in at the end of each day or week.
7. Reducing Waste
One of the main benefits of using AI in construction is that it can help reduce waste. For example, if you have a computer program designed to create blueprints for houses, it will be able to do so with minimal waste.
This is because the program will only use the exact amount of material needed for each project instead of ordering a whole bunch of extra that may not be used in the end.
Final Words
There are many ways that AI can help with the development of houses. By using these technologies, you can ensure that your construction project goes as smoothly as possible from start to finish.
Not only will this save you time and money, but it will also help keep everyone safe during the process. So if you're thinking about building a new home, now is the time to start using AI in construction.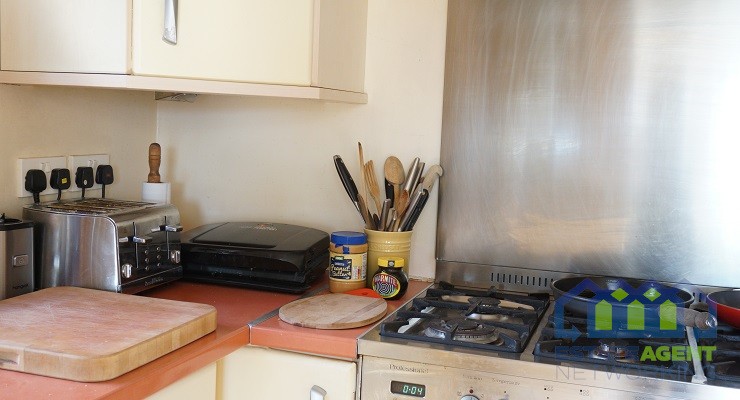 Houses with safety hazards are not desirable, since they endanger the lives of their occupants. The value of your home diminishes if you're your house and property are damaged, including gas appliances. Therefore, all owners, landlords, and tenants have a responsibility to have the appliances they own tested for functionality. Check all of your household…
Read More

→