Body Worn Cameras for 2022 – Audax 20-1
Video cameras are everywhere today from CCTV following us when we are out shopping to the dashboard ones recording our driving skills. We must not forgot that nearly all mobile phones we carry around with us have video cameras ready and waiting for that next TikTok video to be recorded as well as our laptops / televisions having them in-built. There is no wonder that today we see 30,000 hours of video uploaded every hour to Youtube!
"A body camera, bodycam, body worn video, body-worn camera, or wearable camera is a wearable audio, video, or photographic recording system. Body cameras have a range of uses and designs, of which the best-known use is as a part of policing equipment." source Wikipedia
People like to record video footage for a host of reasons with the most popular being to capture content they wish to keep (family and friends / holidays / experiences) or that they require for work (surveying / marketing / news / social media etc). Another big reason, and increasing in popularity, is also for security and insurance purposes (hence the popularity of dashboard cameras in cars).
When it comes to filming content as part of evidence, we today see that nearly all security personal to include police will carry a video recording device on their person. This also extends out to the likes of traffic wardens, fire service personnel (also use thermal image cameras), healthcare such as ambulance trusts and also within retail.
Not only do body worn cameras acquire vital evidence recording facilities, they also protect the user. Lone working is defined by the Health & Safety Executive (HSE) as people who work by themselves without close or direct supervision. Ensuring the safety of lone workers is a constant issue for businesses that have employees working alone for all or parts of their day. Body worn cameras offer a form a wearable technology that provide a number of advantages to both the lone worker and their employer. source peoplesafe
In relation to General Data Protection Regulation (GDPR): Body worn cameras are compatible with GDPR regulations as long as the data is collected in the correct manner, treated properly following on from this and not kept any longer than needed. source sfl mobile radio
Body Worn Cameras for Property Professionals:
The addition of wearing a body worn camera can help in the property sector and especially within surveying. Ability to capture all during a survey to include any audio dialogue will help save time consumed with carrying a camera by hand whilst occupied with writing notes, opening doors / gates etc.
They are also great for when marketing property and locations, showcasing exactly what it is like to be on sight to include property walk throughs and for larger plots / gardens.
Audax 20-1:
This smart compact gadget really is a fine example of what a body camera needs to both look like and function as. It's superior, against many other leading brands, compact design (considering it's 30gb internal memory, GPS tracking, high res colour display) offers also a solid and robust outer shell (also wet weather proof). Features include:
Local record and/or Live Stream via Wi-Fi (2.4Ghz or 5Ghz) with no insecure tethering.
UK Home Office BWV Technical Guidance Compliant.
Robust yet lightweight and Weather Proof.
IP67 and IK09 Drop Tested.
Built in GPS for location fixing and Integrated SOS (Lone-Worker protection).
AES 256 ENCRYPTION Software both on Camera and Live Stream.
H 265 Compression – 16 hrs of memory storage at 32Gb.
Choice of 6 x Recording Resolutions: 2560 x 1440 @25fps, 1920 x 1080 @50fps, 1280 x 720 @50fps, 1920 x 1080 @25fps, 1280 x 720 @25fps, 848 x 480 @25fps.
2.0 Inch TFT LCD High Res colour display.
Full Shift recording of 12 x hours of continuous record @ 1080P resolution or 15 hours @ 480P resolution.
2 x IR Lights (Auto) for night-time recording over 5 m and to 10 M.
Large front button for recording.
Post event and Pre event recording.
Snap shot/ Book mark button.
A Helmet Camera can be connected.
Contact Points / Pogo Pin – no cable required for battery charging and video evidence downloading when on a docking station.
D.E.M.S end to end footage management with a full audit trail, providing a secure camera-to-court solution that is fully integrated with automated camera to officer assignment via QR CODE Scan to facilitate easy deployment.
Remotely command camera recording – the cameras record function (and live stream of video and audio) can be instigated (turned on) via the CMS software or the control room.
Ability to remotely 'stun' a lost camera device – The camera can be sent a command by the control room CMS software that can 'wipe' the firmware and memory.
Camera management software capable of geo fencing with ability to add 'warning notes', and other alarms as required (zone entry, zone exit etc.).
Importantly and to give you trust in the Audax brand their customers globally include NATO, The UN, Police Forces, emergency service workers, event & security guarding companies and a multitude of UK Councils for Environmental & Civil Enforcement.
To purchase via the official Audax website visit: Audax Security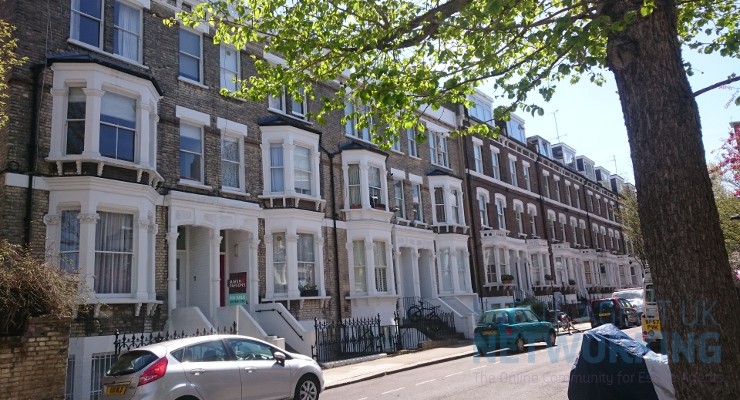 In the residential lettings market, rents are rising, and competition is fierce. But what can affect the profitability of your BTL investment? We aim to find out here. As Stephen Clark, from Finbri bridging finance, says, "Demand for rental properties remains strong across the UK, but the market demand is not being met by the…
Read More

→