Bournemouth is the most in-demand coastal location this year
Rightmove analysis of the year reveals Bournemouth is 2021's most in-demand coastal location from buyers, followed by Southampton and Brighton
The average asking price this year for a property in Bournemouth is £317,449, up 4% from last year
Padstow in Cornwall is this year's top coastal price hotspot, with average asking prices 20% higher than last year
Whitby (+17%) and St. Ives (+15%) are next on the list of this year's coastal average asking price hotspots
Saltcoats, Ayrshire is the quickest location to find a buyer – with properties finding a buyer in 19 days on average, 25 days quicker than the national average of 44 days
New data from the UK's biggest property website Rightmove reveals that Bournemouth is the most in-demand coastal location for buyers this year.
Analysis of the year from Rightmove, based on millions of supply, demand and pricing data points across the property market, looked at activity in coastal locations in 2021 compared with 2020.
Southampton is this year's second most in-demand coastal location, and Brighton is third. Average asking prices across the top ten in-demand coastal locations rose 6% this year, just ahead of the national average rise of 5%.
Padstow in Cornwall topped the list of this year's coastal average asking price hotspots. Average asking prices in Padstow rose 20% this year, from £548,382, to £658,588.
Whitby, in North Yorkshire, came second, with prices rising 17% from £217,620, to £254,218, and St. Ives, in Cornwall came third, where prices rose 15% from £411,484 to £473,161.
This year the speed of the market has meant the time to find a buyer has hit record low number of days. The average time find a buyer across the whole of 2021 is 44 days, 15 days quicker than the average in 2020.
Saltcoats, Ayrshire, is this year's quickest coastal location to find a buyer, at 19 days on average. Troon, in Ayrshire came second at 22 days, and Westward Ho, in Bideford, Devon was third at 24 days.
Morecambe in Lancashire, saw the biggest jump in coastal buyer searches compared to last year (+32%), followed by Blackpool (+21%) and Great Yarmouth (+15%).
Tim Bannister, Rightmove's Director of Property Data comments: "After a year where coastal locations really captured the imagination of British buyers, it's interesting to reflect on how the overall picture looks at the end of the year. In terms of average asking price growth, homeowners in Cornwall and Devon are the real winners this year, with properties in some areas outpacing the national average, though this does mean that it is increasingly difficult for some locals to get onto the ladder. The speed of this year's market really is astounding, seen in the time to find a buyer in some areas, particularly in Scotland. Overall, this has been the year that either through changed lifestyle priorities, or the ability to work remotely, living in coastal areas has become possible for more buyers, which is reflected in the data we're seeing in this study."
Most in-demand coastal locations 2021
| | | | |
| --- | --- | --- | --- |
| Rank | Location | Average asking price | Average asking price increase 2021 vs 2020 |
| 1 | Bournemouth, Dorset | £317,449 | 4% |
| 2 | Southampton, Hampshire | £249,053 | 4% |
| 3 | Brighton, East Sussex | £461,796 | 5% |
| 4 | Blackpool, Lancashire | £137,301 | 8% |
| 5 | Poole, Dorset | £406,566 | 5% |
| 6 | Southport, Merseyside | £215,838 | 5% |
| 7 | Eastbourne, East Sussex | £306,546 | 6% |
| 8 | Worthing, West Sussex | £354,361 | 6% |
| 9 | Hastings, East Sussex | £295,096 | 10% |
| 10 | Weston-Super-Mare, Somerset | £252,339 | 5% |
Coastal average asking price hotspots 2021
| | | | | |
| --- | --- | --- | --- | --- |
| Rank | Location | Average asking price 2021 | Average asking price 2020 | Average asking price increase 2021 vs 2020 |
| 1 | Padstow, Cornwall | £658,588 | £548,382 | 20% |
| 2 | Whitby, North Yorkshire | £254,218 | £217,620 | 17% |
| 3 | St. Ives, Cornwall | £473,161 | £411,484 | 15% |
| 4 | Porthcawl, South Glamorgan, Bridgend (County of) | £307,051 | £270,505 | 14% |
| 5 | Mablethorpe, Lincolnshire | £173,612 | £153,140 | 13% |
| 6 | Newquay, Cornwall | £317,846 | £281,204 | 13% |
| 7 | Filey, North Yorkshire | £214,617 | £189,914 | 13% |
| 8 | Pwllheli, Gwynedd | £222,607 | £197,213 | 13% |
| 9 | Brixham, Devon | £299,127 | £266,604 | 12% |
| 10 | Preston, Paignton, Devon | £303,684 | £272,029 | 12% |
Quickest coastal markets 2021
| | | | | |
| --- | --- | --- | --- | --- |
| Rank | Location | Average asking price 2021 | Average time to find a buyer 2021 (days) | Change in time to find a buyer 2021 vs 2020 (days) |
| 1 | Saltcoats, Ayrshire | £111,419 | 19 | -35 |
| 2 | Troon, Ayrshire | £178,666 | 22 | -8 |
| 3 | Westward Ho, Bideford, Devon | £297,138 | 24 | -46 |
| 4 | Ayr, Ayrshire | £161,301 | 25 | -15 |
| 5 | Kessingland, Lowestoft, Suffolk | £219,538 | 25 | -22 |
| 6 | Littlehampton, West Sussex | £364,180 | 26 | -28 |
| 7 | Goring-By-Sea, Worthing, West Sussex | £396,078 | 26 | -23 |
| 8 | Marske-By-The-Sea, Redcar, Cleveland | £181,882 | 28 | -15 |
| 9 | Canvey Island, Essex | £308,261 | 28 | -23 |
| 10 | Weymouth, Dorset | £283,585 | 29 | -25 |
Jump in coastal searches 2021
| | | | |
| --- | --- | --- | --- |
| Rank | Location | Average asking price | Increase in searches 2021 vs 2020 |
| 1 | Morecambe, Lancashire | £164,424 | 32% |
| 2 | Blackpool, Lancashire | £137,301 | 21% |
| 3 | Great Yarmouth, Norfolk | £194,066 | 15% |
| 4 | Swansea, Wales | £180,603 | 15% |
| 5 | Saltburn-By-The-Sea, Cleveland | £227,611 | 15% |
| 6 | Southampton, Hampshire | £249,053 | 14% |
| 7 | Llandudno, Conwy (County of) | £235,316 | 13% |
| 8 | Saundersfoot, Pembrokeshire, South West Wales | £319,587 | 12% |
| 9 | Southport, Merseyside | £215,838 | 12% |
| 10 | Scarborough, North Yorkshire | £191,879 | 12% |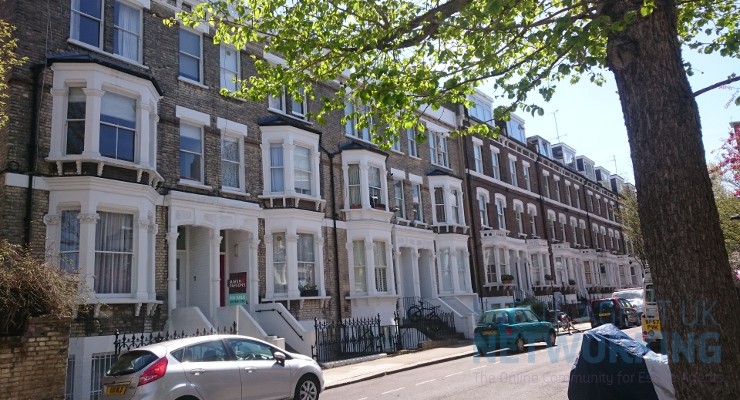 In the residential lettings market, rents are rising, and competition is fierce. But what can affect the profitability of your BTL investment? We aim to find out here. As Stephen Clark, from Finbri bridging finance, says, "Demand for rental properties remains strong across the UK, but the market demand is not being met by the…
Read More

→