5 things to do before you move home
Are you moving home this year? Breathe, it's going to be fine! If there is one thing that helps a move go smoothly it's having a checklist and staying calm. So, as about that checklist…. Put down the boxes for a minute and have a read through these five things to do before the big day.
Be ready for the first night
Whether you are moving into a furnished or unfurnished property, one room you are going to want to personalise is your bedroom! Is there anything better than your own bed? A new property is the perfect opportunity to buy fresh goodies for bedtime, speaking of fresh. Natural fabrics like bamboo make a great choice for soft, breathable duvets and bedding. Being thermo-regulating means they adjust to your temperature all year round, saving you from having to change them every season (as you have had quite enough of that after a big move). Be prepared for the first night by ordering your cloud duvet and bedding in good time and popping everything in a clearly marked box called 'BEDTIME' you will be looking forward to unpacking that one after all the hard work.
Make the switch
Not the most fun tasks- though sensible! Make sure you call your energy suppliers from gas and electric to hot water to let them know you are moving. This way they can move your products over with you, or even better! You could shop around for a new deal. Doing this a little ahead of time means you won't make rushed, last-minute decisions or worse… forget! The more you can get off your to-do list before you move the faster you can get relaxed and cosy in your new home.
Get connected
Next up… you want to be able to get online as fast as possible in your new abode. Imagine a week without Instagram, emails and google! Avoid any disappointments by contacting internet suppliers ahead of schedule or seeing if your current provider can move with you. Sometimes there may be a stronger provider in your new location so it is worth shopping around for deals. Then as soon as you move you can connect all your devices to the supplier and hey presto… you are all ready to surf the net with your morning coffee.
Book a professional clean
When you arrive in your new home, you want it to feel nice, fresh and inviting. Make sure that the property has been professionally cleaned prior to the move, this way you can get straight on with the unpacking. You may want to book a professional clean for your own home too. Though it is sometimes possible to do it yourself, the best way to remove the stress from moving is to get as much help as possible. And one thing to definitely make things easier… is to book a cleaner.
Relax
Moving house can be incredibly overwhelming. Though try and remain calm in the storm, a whole new adventure awaits at the other end. With a bit of preparation, soon those boxes will be unpacked and you will be relaxing in your sparkling, new home! Making sure you go through this handy checklist will set you up for a smooth move. There is no rush to get everything done at once, start with the essentials… the decorating can wait. Try and get as much rest as possible in between packing. And before you know it you will be snuggled in your duvet for that special first night. Happy moving.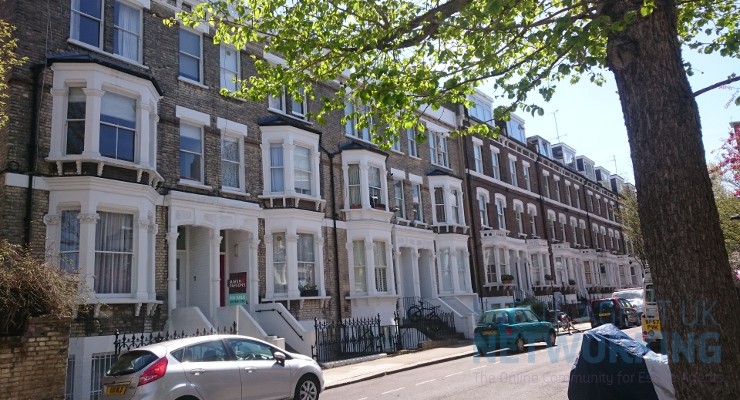 In the residential lettings market, rents are rising, and competition is fierce. But what can affect the profitability of your BTL investment? We aim to find out here. As Stephen Clark, from Finbri bridging finance, says, "Demand for rental properties remains strong across the UK, but the market demand is not being met by the…
Read More

→