Branding, the story of your business.
How do your clients perceive your business.
When you think branding, what is it that comes to mind? Logos? Colours? It's something that, in our experience, small businesses don't invest a lot of time into outside of initial start up. But what is branding? I think our friendly neighbourhood branding expert puts it best:
The brand is your story; the logo paints your company's picture and your materials provide your narrative.
Ed Richards (branding superstar)
Thinking of your brand as a story is the perfect metaphor. Your clients go on a journey that has a beginning, middle and an end, and your brand should be with them every step of the way.
Beginning:
Your customer first discovers your business. The story of "Finding a Property" begins…
Your business can be discovered in many different ways, you may have been found from an online search, one of your for sale boards might have been noticed or maybe someone just walked past your office. Either way the first step will be seeing your branding, so it's important it's as strong as possible.
Strong branding is just as important as the first page of a book, if there's nothing to grab someone's attention from the outset you'll be fighting an uphill battle, that's if you don't lose their interest entirely.
Branding at this point is the bait on your hook, you need to know what sort of bait to use for the right game. If your branding portrays the wrong image for your business, you'll be missing out on clients and sales before their journey has even begun.
Middle:
Once you've peaked their interest, it's time to reel them in. Your branding has done the work to get them in contact with you or get them through the front door, now it's time to show them that you mean business. This is where the story get serious, and as with any good story the middle will be full of highs, lows, twists and turns. After the discovery of a perfect property, your client may have an offer rejected, a new bidder may swoop in at the last minute and disrupt proceedings and of course the push for the finalisation.
It'll be up to you to prove that you're the business for them, but all of your branded materials will strengthen every pitch you make. As your clients journey progresses, you and you brand will be there with them every step of the way to let them know they're in safe hands. As they close in ever closer to the end of the road your brand will re-enforce every positive experience they've had with you.
End:
The close. It's done. The client has made it all the way through their journey and your brand has supported them the entire way. But that's not where your brand stops working. Even though your client is finished, a strong brand will ensure that they recommend their journey to others.
It may even mean that when the time comes, they'll look to you for "Finding a Property: the Sequel"
Branding: the unsung hero
A good brand is one that drives an image of quality throughout the business and it's why the more time and money you spend on your branding, the stronger the public's perception of your business will be.
While, yes, it may cost you a little more in the outset, you'll see that money come back to you once you're established (or re-established in the case of rebranding agents). It's not something that'll change the public's perception over-night, but given time your brand will really help you sell the vision of quality. Just like your website, your brand works even when you're not in the office, so it's important it's as strong as possible.
When it comes down to what story you want your customers to experience it's important you get a professional. Of course you can get your mate Dave to whip you up a quick logo but the quality will be reflected in what your potential clients think about your business.
You can employ a professional and ensure your brands story is A Song of Ice and Fire, or you can skimp and end up with The Adventures of Billy Blue-Hat. The choice is up to you.
If you're looking to shake things up and start getting more from your brand, get in touch with us today. We'll help you every step of the way getting your new brand running and working for you.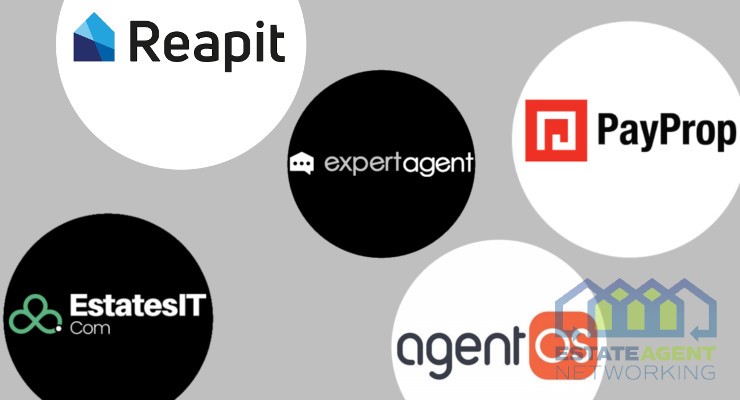 Being a successful landlord requires a good relationship with your tenant, ultimately you want your property to be treated well, get paid on time and build long term relationships. Management of property has come a long way in recent years especially since the internet and certainly thanks to management software and apps. Today there are…
Read More

→