BREAKING NEWS – 5 top stories 12/02/2021
LSL STRATEGY TO MOVE DEEPER INTO DIGITAL LENDING QUICKENS
LSL property services, which has a broad portfolio of operations has now gained ownership of Mortgage Gym a digital platform that used code to dice and slice the acceptability of those in need of house funding. Mortgage Gym had previously gone into administration at a point where LSL had a financial stake, so this latest move is a two-time winner.
GOODLORD NOT IN EVERYONES GOOD BOOKS WITH 6K SALARY HAIRCUT ON THE CARDS
Goodlord the digital lettings enterprise that services agents, landlords and tenants is now at loggerheads with one group of its employees, those who provide the referencing detail for tenants. These members of staff have been told they will see their London weighted salaries of 24K cut by 25% to 18K, based on the premise that as they WFM, the London weighting is not applicable.
This has excited the concern of the Unite union who have 20-members who work within Goodlord, and strike action has been planned for two dates in February, which will directly cause problems to clients of the business. On the Goodlord website there are banners proclaiming 'Great Place to work, Excellence and wellbeing' Feb 2020 – Feb 2021 – maybe that assertion needs to be changed a little?
TIKTOK GETS ALL POLITICAL IN RUSSIA, HERE IN THE UK IT HELPS SELL PROPERTY
In the middle of January the Times wanted my views on the use of TikTok to sell property, and although I advised it was not a space to list inventory, I did advise that it was a place for extrovert agent to show their human side and brand. Since which time a number of UK agents have been cutting up the rug in a quest for instant fandom.
In contrast TikTok in Russia is now being used to air political differences, and whilst all social media platforms are ways to express things, it will be a shame if Mr Putin stops the use of TikTok as we all could do with a bit of 15-second fun in our lives right now.
ANOTHER NATIONAL HOUSEBUILDER ANNOUNCE RISING PROFITS
Newcastle based Bellway's CEO, Jason Honeyman comments that, 'the group has delivered an excellent first-half performance, achieving growth in volume to a record level, while maintaining high build standards and a focus on customer service'. This is against a 12% uplift on through put revenue in the Q3 and Q4 periods of 2020.
VIRTUAL PROPERTY VIEWINGS – HERE TO STAY?
Some pundits have said that a virtual viewing of a property will not replace the real thing and post pandemic a gimmick that will evaporate.
Data from Foxtons seems to counter this argument, they state they had 300,000 virtual tours of properties in 2020, and had 80,000 viewings alone in January 2021. A huge % increase from 8,000 virtual viewings in 2020.
If you have a view – please let us all know by emailing me at
[email protected]
– Andrew Stanton Executive Editor – moving property and proptech forward.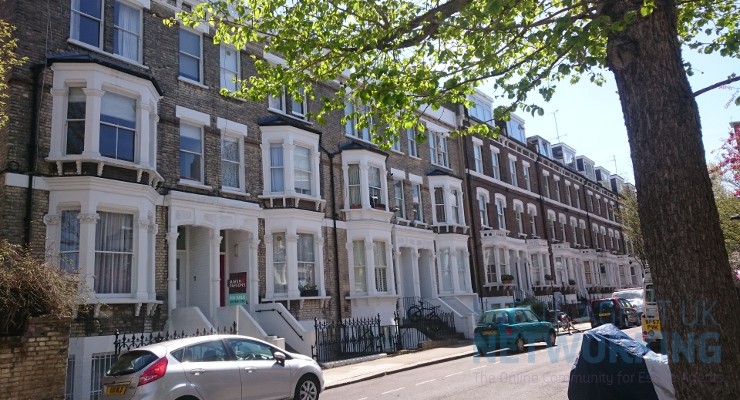 In the residential lettings market, rents are rising, and competition is fierce. But what can affect the profitability of your BTL investment? We aim to find out here. As Stephen Clark, from Finbri bridging finance, says, "Demand for rental properties remains strong across the UK, but the market demand is not being met by the…
Read More

→