BREAKING NEWS – 5 top stories 22/01/2021
RICS AT LAST IS FORCED TO ACCOUNT FOR ITSELF
As we have been reporting for some time RICS has been torn apart by allegations that its governance has been opaque and there are big questions over its handling of financial matters, which as yet unproved may be a serious breach.
There is now to be an independent review and the top three executives of RICS, have issued finally the following statement,
'We welcome this important decision taken by governing council and lend our wholehearted support to the implementation of an independent review … we have listened to our members carefully, and we are confident that decisions agreed by governing council today are in the best interests of RICS and its members.'
Given that it has taken a huge amount of pressure and time and a campaign via the Times to get RICS to take any action, it is very telling that organisations that hold such power are so slow to look inward when clearly there are problems, especially as they hold such sway within the real estate community and have such strong ties to the government.
SKIPTON BUILDING SOCIETY WILL LEND ON PROPERTIES WITHOUT A SEARCH
Again you read it here first, a few days ago it was reported that an intermediary lender was now allowing mortgages to be approved without a local authority search, as long as an indemnity/insurance policy to cover any problems was put in place.
Now Skipton Building society (who own Connells and Sequence) have said they will lend on the same terms. The inniative is to help with the log jam of sales where searches will not be arriving in time for home buyers, giving buyers the option to switch their mortgage product to Skipton to circumvent the lack of a search, other lenders may follow.
WILL HUNTERS BE SOLD TO THE PROPERTY FRANCHISE GROUP?
By 5pm today it will be known if TPFG are indeed going to attempt to gobble up the Hunters group, as they have to make firm an intention to purchase or as LSL did with Countrywide last year, withdraw.
The TPFG share price had an uptick in the first week of January, and it has tailed off slightly in recent days, so it will be down to the wire which way this goes.
COUNTRYWIDE CHAIR DAVID WATSON SUPPORTS CONNELLS TAKEOVER
The momentum for the Skipton Building society via its estate agency arm Connells to buy Countrywide PLC and potentially have an 8% chunk of the whole of estate agency pie, continues. The present Chair has just made the following statement, to reassure everyone in his company that they will not soon have a P45.
'Whilst the Countrywide Board recognises that Connells has identified certain duplicated costs across some head office and/or centralised administration functions, which could result in some headcount reductions, the Countrywide Board is pleased to note that Connells intends to maintain and enhance Countrywide's current service offering.
… and does not anticipate making any material changes to the locations or functions of Countrywide's branch network.
… following the completion of the Acquisition, the existing contractual and statutory employment rights, including in relation to pensions, of all Countrywide employees will be fully safeguarded in accordance with applicable laws.'
Maybe the big question now is what will the agency be called Connells Countrywide? Connells Country? or just plain Connells?
MORE PRESSURE ON TOTAL VIEWINGS BAN FOR ESTATE AGENTS
As the pandemic seems to not be at its peak, and infection and fatality rates climb, the call to stop physical viewings and help contain the disease are becoming either louder, it is expected that in the coming days more guidance may come forward regarding this.
If you have a view – please let us all know by emailing me at [email protected] – Andrew Stanton Executive Editor – moving property and proptech forward.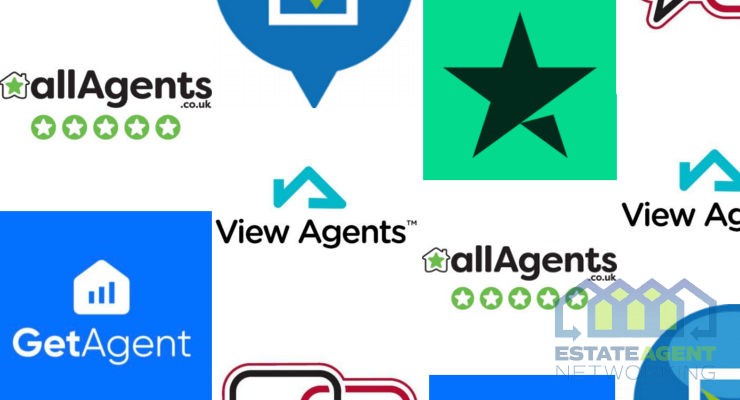 Other than word of mouth, what ways are there for consumers to read up on reviews about their local estate agents? When we are choosing which of the main high street estate agents we are going to use for selling our property, past experiences from their clients can help us to decide which one deserves…
Read More

→