BREAKING NEWS – top 5 stories 01/03/2021
THREE LEGAL GROUPS HAVE ALTERNATIVE SOLUTION OVER STAMP DUTY
An open letter to the Chancellor has been sent in by Beth Rudolf, Director of Delivery, The Conveyancing Association, Mike Ockenden, Head of Secretariat, Society of Licensed Conveyancers and Rob Hailstone, CEO, Bold Legal Group.
In it they propose that a hard stop date policy is not adopted,
'We would suggest an alternative approach. All purchasers who have formally instructed their regulated solicitor/conveyancer to act for them on the purchase of a specific property by a specified date, (for example midnight on the 28th of February) should still be allowed to complete their purchase with the Stamp Duty concession provided completion of that transaction takes place within (say) 12 months.'
With the budget on Wednesday, it remains to be seen what if anything will actually happen to the 31st of March being the hard stop date for the current SDLT holiday.
GOVERNMENT TO UNDERWRITE LENDING TO FIRST TIME BUYERS WITH 5% deposit
It is being widely signalled that in this month the government will set out a new inniative to help first time buyers get on the housing ladder by acting as a guarantor, it may also be for other buyers too. Exact details of the scheme have not yet been unveiled but there does seem to be a cap on the purchase price which will be £600,000.
Is this good news? Generation Rent, could easily find itself – Generation Negative Equity – if as has been predicted by some sources repossessions reach a level in excess of 20,000 by 2023. Also the inniative may only serve to inflate an already high market, out of kilter with a fundamentally flawed economy.
Will it be another quick sound bite that appeases the housing market, some pundits are saying far better the Chancellor stops tinkering and starts some original thinking.
LANDLORD APPEARS IN COURT ON RENT FOR SEX CHARGES
A landlord stands on trial for allegedly inciting prostitution in return for accommodation, this comes after the statute book was changed, making it a criminal offence for housing to be offered in return for sex. Given the vulnerability of many on the lowest incomes in the UK, this will be seen as a test case.
OVER 800,000 TENANCIES IN UK ARE BEHIND WITH THE RENT
With Lockdown 3.0 in full swing it has been estimated that in excess of 800,000 tenants are unable to pay the full amount of rent. With nearly 20% of tenancies being to private renters, this problem is just getting larger and larger.
Many focus on the 'strong' housing market and the need for a continued stimulus, it will be interesting to see if Rishi has anything in his red case for either the embattled landlords or the equally squeezed tenants.
RIGHTMOVE TURNS UP THE VOLUME ON WEBSITE ACTIVITY BUT AGENTS STILL UNHAPPY
On top of the 37% downward tick on profitability and an almost 30% decline year on year on gross revenue, Rightmove seems to loudly stating how many 'lookers' are arriving on their site by the millions each month. Given that the annual amount of sales completed in the last five years remains static at around 1.1 million, repeatedly stating increasing numbers flocking to a listing site service, which produces a non-growing return in associated sales, might not be the cleverest strategy.
Fundamentally, from correspondence that we have seen, Rightmove has looked to increase baseline fees for some of its loyal followers by more than 10%. Given that the consumer price inflation stood at 0.9% in January, it will be interesting to see how long agents will eat this strategy.
If you have a view – please let us all know by emailing me at [email protected] – Andrew Stanton Executive Editor – moving property and proptech forward.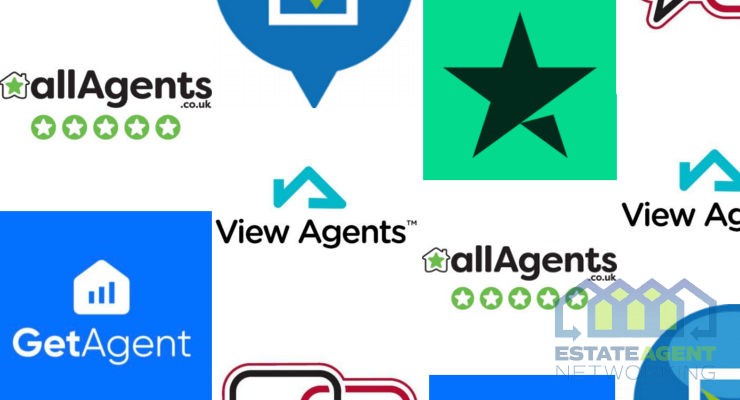 Other than word of mouth, what ways are there for consumers to read up on reviews about their local estate agents? When we are choosing which of the main high street estate agents we are going to use for selling our property, past experiences from their clients can help us to decide which one deserves…
Read More

→