BREAKING NEWS – top 5 stories 10/06/2021
YOTI HOSTS FREE LIVE -'TECHNOLOGY TRENDS AND STRATEGY' – WEBINAR – 8th JULY 2021
For anyone interested and those who are not, digital transformation abounds in real estate. On the 8th of July, YOTI who are ahead of the curve with regard to providing a digital unified truth around the identity of a person, the first building block of doing anything in property – are through a small panel of experts helping everyone to see how they can de-risk their companies, increase efficiencies, increase RIO and have an easy plan to grow their business in the 2020's.
Perfect for estate agents, property company owners, legal professionals, and those in the financial services industry, a must view event from those who want to tap into some key insights, strategies and there may even be some humour, I am on the panel.
Nothing is being sold – but wisdom, so please click on link to book a seat, for the upcoming Webinar on the 8th of July.
BOOMIN NOW HAS OVER 6,300 AGENTS IN UNDER TEN WEEKS
It has been announced that since its official start in April 2021, so only two and bit months in, Boomin has already got a huge amount of traction from the pool of available agents in the UK.
At a rate of nearly 600 new agents a week, this is record breaking feat, interesting times.
ZOOPLA UNVEILS NEW FEATURES
Andy Marshall CCO of Zoopla has set out some of the new thinking and new features that are part of their drive to add value to the property platform. Amongst these, and I must admit a connection as they were a past client of my day time company – Proptech-PR – are the integration of Yourkeys, which will accelerate the efficiencies around buyers of new home properties.
The Yourkeys proposition put the whole onboarding of a new home buyer on skates and gives vital data to all the stakeholders of a sale at speed, avoiding duplication, and facilitating property finance by intelligent matching of National New Home builder's stock and lenders.
Zoopla is also rolling out other features that will benefit both the agent and the end user, UX is at last becoming a watchword for all property portals.
THE PROPERTY JUNGLE NEW TECH TOOL IMMOVIEWER 360° – POWERS MORE OFF-PLAN SALES
With 360° Visualizations, agents and developers specializing in new homes sales are no longer having to wait for a physical show home to be built or must walk potential buyers around a building site to try and make a sale.
Now a virtual show home can be created from a floor plan alone, with listing agents able to show unlimited visitors around any unit they want to sell before the builders have even broken ground.
"Creating a virtual show home has never been easier," says Mike Smithson from The Property Jungle, UK representatives of immoviewer 360° Visualisation technology.
"The 360° Visualisation tool, built by our partners at immoviewer, is loved by clients and applicants alike. The visualisations are stunning and the attention to detail is immense. When in a virtual show home, it really feels as though you are walking around a real home, even down to the photos in picture frames and the light coming through the window."
Smithson goes on to explain: "What makes it even better is that this can be done before even a brick is laid – an amazing tool for any agent or developer keen to sell off-plan, whether residential or commercial.
The 360° Visualisation tool gives agents the opportunity to offer their developer clients a tailored service that maximises all opportunities to market and promotes properties in a safe, Covid-secure way. Agents, or developers, can create bespoke 360° visualisations to their specification, or they can be created from any of three different templated furnishing styles (Luxury, Modern and Scandinavian)."
Smithson closes with: "This way of selling and marketing has less capital risk, reduces wasted visits around show homes and building sites, and gives the ability to sell off-plan quicker and easier than ever before – a real instruction winner!"
Examples and more information can be seen here or simply contact The Property Jungle via [email protected] or 0208 050 8822.
THREE WEEKS TO END OF SDLT HOLIDAY (PHASE ONE)
Will there be calls for another extension to the SDLT holiday as there are still tens of thousands of properties which are close to an exchange but may miss the end of the month cut off as a completion date?
The government has made no signs that there will be any changes, but as the days tick on there may be a twist yet. From the 1st of July to end of September there is tapered SDLT relief with no stamp duty under £250,000, as long as it is a main residence.
If you have a view – please let us all know by emailing me at [email protected] – Andrew Stanton Executive Editor – moving property and proptech forward.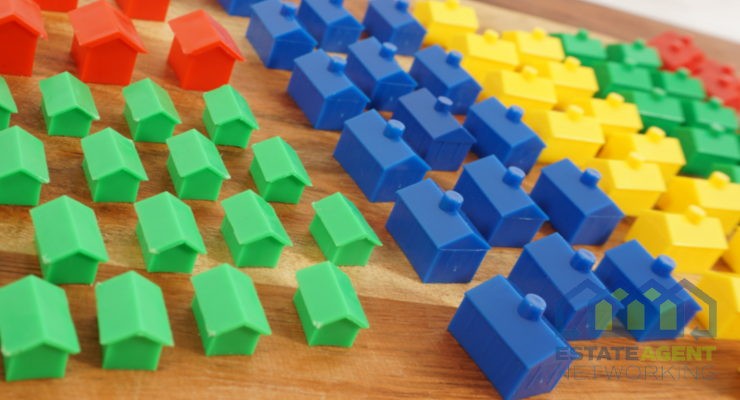 Some people may view being a landlord as an easy way to make money, but there's much more to it if you want to truly excel in this role. The best landlords always go above and beyond to provide comfortable homes for their tenants and make them feel as welcomed as possible. Indeed, to be…
Read More

→