7 top tips to design your perfect kitchen island
Do you have your heart set on a kitchen island? If you have enough space, a kitchen island is not only a great design feature, it's a practical addition to your food prep and dining area too.
The good news is that islands come in all shapes and sizes, so with a bit of imagination it is absolutely possible to find a design that works with your space and your budget. From luxury bespoke kitchen designs to weekend DIY projects and affordable shop-bought solutions, you can make an impact in your kitchen/diner with an island.
But don't get carried away just yet seeking inspiration from blogs, magazines, and Pinterest boards. Before you can start planning your perfect kitchen island, there are some important questions you should ask.
1. What is the purpose of your kitchen island?
The design of your new island needs to take into account what you want to use it for. Do you have a keen interest in cooking and baking and simply wish for more kitchen space? Are you looking to create a social hub for quality time in the home and entertaining friends? Do you need more space for home working?
Your overall objectives will determine whether you should plan for more countertop space for cooking and food prep, or more dining or workspace. Adding a hob or sink on the island is a good idea if you want to be able to talk to your guests while preparing a meal. Additional cabinet storage is always a good idea, whether it's for pots and pans, books or decorative objects.
2. How much space do you have available?
Obviously, the size and layout of your current kitchen will dictate what sort of kitchen island you can add. Get the tape measure out and find out how much space there is to put an island. As a rule of thumb, you need 3-3.5 metres, which would allow for:
Standard sized base units of 60cm depth on the island
Standard sized base units of 60cm depth on the wall behind
30cm worktop overhang for island seating
100cm space all around the island
Of course, bespoke solutions are also possible. If no appliances are to be installed on the island, you could go for narrower cabinets, or perhaps a shorter overhang or no seating at all, or reduce the walkaround space to 90cm. Here's an example of what your plan might look like:
Kitchen island planning
https://www.thisoldhouse.com/kitchens/21015008/tips-for-building-a-better-kitchen-island
https://cdn.vox-cdn.com/thumbor/VJ9mG0w8VYgrFloeRWobeLy5OZ4=/0x0:600×600/1200×0/filters:focal(0x0:600×600):no_upscale()/cdn.vox-cdn.com/uploads/chorus_asset/file/19489639/kitchen_island_skech_01_x.jpg
3. What is the best shape for your kitchen island?
While square or rectangular shapes are customary, largely because they generally provide the most efficient use of space, don't feel constrained by convention. T-shaped or L-shaped islands may work better with your layout and the positioning of doors and windows, and bespoke curved island designs like this one below can add a real wow factor.
4. Which worktop material do you prefer?
The type of worktop you choose will not only influence the size and shape of your island, but also its cost. Natural stone worktops including quartz, granite and marble come in set slabs (typically 3m x 1.4m or 3.2m x 1.5m) that can be digitally templated and cut to size as necessary, while man-made materials such as Corian can be made to whatever shape and size you need.
Solid wood worktops and laminate worktops are available in sheets of up to 6m in length. Not only are they much easier to shape to the required design than quartz or granite, they are more economical too. If space and budget allow, think about mixing two types of material on your island, say a solid wood breakfast bar section to contrast a granite workstation.
5. How to design a hob and cooker hood?
Putting a hob on your island is a design statement as much as a practical choice, particularly when it comes to the aesthetic appeal of the cooker hood that sits above the hob. Without the benefit of an outside wall against which to place it, you have several options:
Island hood extractors hang down from the ceiling directly above the worktop. There are models that recirculate the air and those that are vented out, and cooker hood styles include traditional chimney designs, contemporary shapes and even chandeliers.
Ceiling extractor fans are designed to fit flush into the ceiling as a discrete and unobtrusive alternative to a conventional cooker hood. They are usually operated by remote control and can be vented out or recirculating.
Downdraft extractors are concealed flush with the worktop behind the hob from where they are raised at the touch of a button when needed. No need for an extractor above, but you do need a wider kitchen island design to accommodate the appliance.
Ceiling mounted extractor hood
6. Where do you put seating on your kitchen island?
One of the major advantages of a kitchen island is that you can add a seating section for informal eating and socialising, or even for the kids to do their homework. How many people do you need to accommodate? As a general rule, you should allow 50-60cm width per person.
Where space is at a premium, consider T-shaped or L-shaped island designs with banquette seating down one side to combine worktop space and dining area. That way, you may not need a separate kitchen table at all.
Kitchen island seating
7. Lighting and power on your island
If your island is going to be a functional improvement on the way your kitchen works, you need to consider the electrics at an early stage. The right lighting design should provide useful task lighting and can bring your island to life visually. It will set the tone for the style of your kitchen and can also be used to delineate the kitchen area in an open plan layout.
Mains power will be required for appliances such as hobs, ovens and dishwashers, while extra sockets for small kitchen appliances or even phone chargers are always a good idea. Power sockets can be hidden in cupboards, fitted at the ends of the island or tucked under the seating overhang. You can also install pop-up sockets cut into the worktop.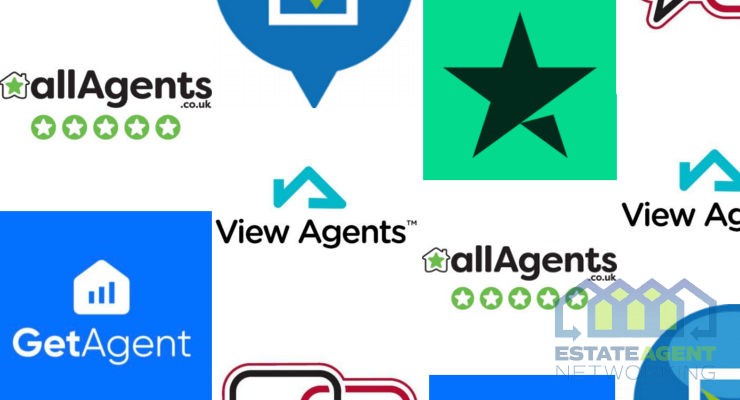 Other than word of mouth, what ways are there for consumers to read up on reviews about their local estate agents? When we are choosing which of the main high street estate agents we are going to use for selling our property, past experiences from their clients can help us to decide which one deserves…
Read More

→