BREAKING NEWS – top 5 stories 18/05/2021
TELEGRAPH RUNS CRYOTO CURRENCY TALE OF WOE FOR WOULD BE £1M HOME BUYER
A recent article in the Daily Telegraph tells of how a buyer wished to use the profit from their cryptocurrency holdings to buy a prime property, but the solicitor's and also lenders are wary of large sums that are not easily traced at source.
This story dovetails into the recent grey area of how the legal profession should police contracts involving cryptocurrency, and who should adjudicate if there are problems down the line. Clearly once again technology is getting ahead of the legal sector. Now that is a surprise.
NOW WALES FEELS THE HEAT FROM PROPERTY PRICE RISES
In the past year property prices in areas of Wales have increased from between 10% in Cardiff to 16% in Conwy, and the shortage of new stock coming to the market is in line with other areas of the UK.
Historically, Wales has in parts always been at a much lower baseline than much of the UK, but prime areas as well as more moderately priced areas are now all seeing a sharp rise in selling prices.
eXp TO GO ON TOUR IN THE UK NEXT WEEK
Young Mr Adam Day is off with colleagues looking to press the flesh by meeting in person both new eXp members and anyone looking to join the growing band of property professionals looking to do agency in a different way.
Veteran Day is looking to grow the footprint of eXp UK, which at present boasts around 200 agents.
PAUL SLOAN BECOMES OPERATIONS DIRECTOR OF NEW 'KELLER WILLIAMS MOVE' PLATFORM
The former Operations Director at Spicerhaart is now to head up the lettings strategy at Keller Williams, who are launching in the UK a lettings management platform, which will underpin KW agents who wish to derive recurring income from lettings.
BEHEMOTH NATIONAL HOMEBUILDER VISTRY EYES LARGE PROFITS
Vistry is looking to build and complete sales on around 6,500 properties this financial year a big uptick from the 4,500 or so of the previous year. This would mean if executed that pre-tax profit would sit at around £325M, a great result for the company.
With Help to buy, and effectively two SDLT holidays and of course increasing prices Vistry will be like many other National Home Builders in profit.
The big question is will the cladding crisis come back to haunt the new build sector? And will the homeowners caught up with having to pay for remedial work and fire watchers and having lenders who will not lend – ruin the party.
We make no representations that any building inventory of Vistry is at present part of the cladding crisis – we allude to the new home sector as a generalised industry, where there are many incidents of recently built properties undergoing remedial work due to cladding problems. And the large outcry that homeowners should not be footing the bill.
If you have a view – please let us all know by emailing me at [email protected] – Andrew Stanton Executive Editor – moving property and proptech forward.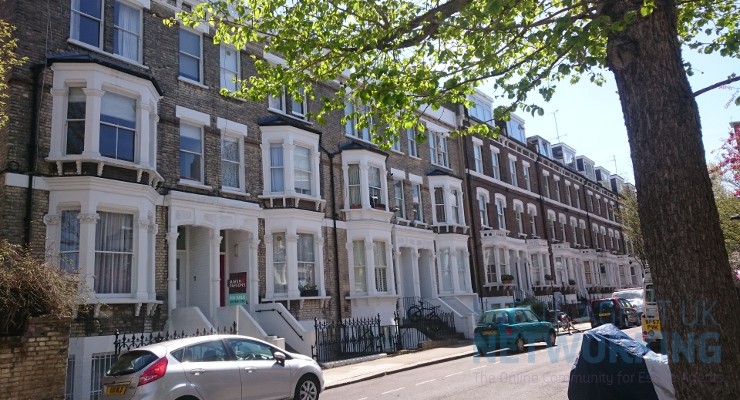 In the residential lettings market, rents are rising, and competition is fierce. But what can affect the profitability of your BTL investment? We aim to find out here. As Stephen Clark, from Finbri bridging finance, says, "Demand for rental properties remains strong across the UK, but the market demand is not being met by the…
Read More

→