BREAKING NEWS – top 5 stories 22/04/2021
CURATED BY KIKO THE FIRST EVER TENANT SATISFACTION SUMMIT – 29th APRIL
Taking place on April 29th, the first ever Tenant Satisfaction Summit is launching virtually with 50+ industry leading speakers who will discuss how focusing on improving the resident experience will define the next decade of residential housing.
The Summit brings together landlords, property managers, estate agents, and real estate companies for 13 panels on topics ranging from examining the past, present, and future of property viewings with James Morris-Manuel (Managing Director EMEA, Matterport) and Karl Thomas (Operations Director, Foxtons); to the debating whether professional landlords will dominate the housing market with John Stewart (Deputy Director of Policy, NRLA) and Ellis Street (Head of Lettings, Folio).
Other topics cover the broader context of residential housing, with Carl Brooks (Director of Sustainability, CBRE) and Alex Cooch (Head of Flexibility, Octopus Energy) discussing if green cities can soon become a reality; and Rhebecka d'Silva (Global Head of Real Estate, Revolut) joined by Lee Butz (Founder of District Technologies) speaking on whether we'll be returning to offices after the pandemic.
The Summit also includes 6 interactive breakout sessions where attendees can join the like of Eliza Liepina (Alternative Accommodations, Round Hill Capital) in understanding how to design highly desirable homes for tenants, or Rajeev Nayyar (Co-founder of Fixflo) in finding out how to manage property repairs and maintenance to leave tenants happy with the outcome.
Attendees of the Summit will be able to message one another and schedule one-on-one meetings directly on Hopin, the virtual event platform where the Summit takes place. Companies already attending the Summit include real estate funds, agents, and build-to-rent companies like Blackrock, Nuveen, BNP Paribas Real Estate, Knight Frank, Chestertons, and Get Living.
The Summit is curated by Kiko, the proptech startup founded by Valentin Scholz, who was previously Head of Product Growth at Revolut, and Tony Popov, a former software engineer at Revolut and Blockchain.
"Real estate has started a journey to become friendlier, but a lot remains to be done. The British government has made some effort to improve the lives of residents, like introducing tenant satisfaction surveys, banning tenant fees, and mandating minimum energy efficiency for rented homes – but the United Kingdom is still only the 18th in the world in life satisfaction.
We founded the Tenant Satisfaction Summit because we believe that we all deserve to breathe cleaner air in greener cities, where technology is to improve our customer experience, and live in great conditions to enjoy a higher standard of living in our homes" said Valentin Scholz, Kiko co-founder & CEO and founder of the Tenant Satisfaction Summit.
The Summit is hosted virtually on Hopin, and free tickets are available here. The full line-up of speakers and agenda for April 29th are available on the Tenant Satisfaction Summit website.
INDEPENDENT AGENTS CONTINUE TO SURGE FORWARD USING TECHNOLOGY
While the pandemic has pushed the use of technology forward and virtual tools have become a part of an agent's day-to-day life, it seems that many homeowners are looking to agents who provide more in person interaction and guidance when deciding to list their properties.
According to Iain McKenzie, CEO of The Guild of Property Professionals, independent agents lead the way in terms of market share growth for new instructions during 2020 and have continued to do so during the first quarter of this year. "Both large corporate brands and some online or hybrid type agencies have seen a decline in their market share over the past year, while independent smaller estate agencies continue to move from strength to strength.
Based on new instruction data from TwentyCI, an independent property data and statistics provider, The Guild's market share increased from 5.4% in 2019 to 5.61% in 2020, while brands such as Purplebricks saw a decline in their market share," he adds.
A recent broker recommendation report in The Times reveals that multinational investment bank UBS, has double-downgraded Purplebricks to 'sell', having previously been a buyer of the stock. According to the report, analysts are not as convinced as they once were about the hybrid estate agent's potential to gain material market share with the company losing share during the pandemic.
"Ironically in a time when a virtual presence has become paramount for estate agents, it is the smaller independent agencies that have seen the largest growth in the number of instructions they have received, rather than the agents who have predominated already been the leaders in the online space.
Perhaps the reason is that independent agents now have increased access to amazing technology and virtual tools, along with the visibility their local office and community presence. In additional, we are also seeing a shift in agents focusing on their websites as their shop windows, improving functionality and embracing digital marketing spend.
There is the shift in public behaviour towards supporting local businesses, which has had a positive impact for local independent agencies," says McKenzie.
He adds that in a time filled with so much uncertainty, it seems that vendors are looking for property professionals who they can build a relationship with and who can guide them through the process of selling their property.
"The property sales process was already complicated, and it has become more so with the added elements to think about during a pandemic. Aspects that vendors were perhaps happy to take on themselves before, are now being left to the agent and many people are opting for a local property expert who can help them navigate through the process," McKenzie concludes.
HAS THE CHANCELLOR OVERCOOKED THE HOUSING MARKET?
At present there is rampant house inflation, a national shortage of property to be bought, and many buyers looking to get on board prior to the deadline of the end of June when the SDLT holiday ends for many.
Questions are now being asked, has the Chancellor made a rod for the real estate's back? Will the market fall of a cliff in September when the final ending of all phases of the SDLT holiday come to an end at the point that Furlough also is due to end.
THE CASE FOR CHANGE:IMPROVING PROVISION OF MATERIAL INFORMATION IN PROPERTY SALES AND LETTINGS – NTSELAT
Trading standards for agents have now said that due to a recent survey they commissioned there may be clear grounds for agents to provide even more data upfront on properties.
From my point of view, given the survey was based on 1,000 respondents and there are 1.4M buyers a year, 1.1M who get to completion, – here we go again a knee jerk idea based on the tiniest amount of data, who dreams these things up.
Maybe have a survey based on the data of 500,000 buyers, that would be more useful. Conversely the vendors selling should also have a voice, so maybe get an analysis of what say 500,000 vendors think, do they feel a more forensic approach to detailing all the problematic areas of their prized asset being out there on show prior to getting a viewing is a good thing?
I have sold numerous properties over the years which if documented would not have warranted a viewing, but in fact were real gems, their value either being the location, the views, or the proximity to services or communications, having little to do with the property itself.
If after a large enough assessment has been made, not based on the straw poll, and there is a need for more clarity, instead of this burden of gaining more insight into properties falling onto the shoulders of the selling agent, clearly this is a perfect SaaS area, where the vendor pays a data company to dice and slice all the intel prior to contacting Mr Agent.
ACORDING TO ZPG A LARGE NUMBER OF VENDORS DO NOT KNOW THEIR PROPERTY PRICE
Zoopla off the back off 2,000 users taking advantage of the sites valuation tool, have some really telling data. In particular on average vendors undervalue their homes by a little under £9,500, and only 30% of owners had an accurate grip on their homes true value.
If you have a view – please let us all know by emailing me at [email protected] – Andrew Stanton Executive Editor – moving property and proptech forward.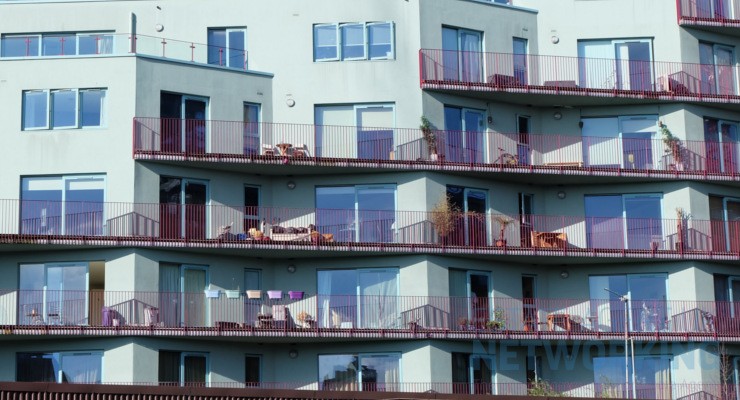 Buying a house or a flat is a huge deal and there are a lot of things to consider. Especially if it is the first time in your life that you're thinking about becoming a property owner. There are benefits if you rent a home, but there are also benefits if you buy a home.…
Read More

→