BREAKING NEWS – top 5 stories 31/03/2021
OVER 10% OF SALES AGREED IN FEBRUARY ACHIEVED MORE THAN ASKING PRICE
According to recent figures – some key properties in key areas and price brackets are being fiercely fought over, leading to selling prices in excess of the marketing price. This re-enforces the message that at present the market is very much a sellers' market.
BAILIFF EVICTIONS TO COMMENCE ON JUNE 1ST – CAN THE SYSTEM COPE?
Annually nearly 30,000 evictions are processed in England & Wales; due to the pandemic last year and until now that have taken place is around only 500.
According to Paul Shamplina – well known tv celebrity and with a day job of being at the heart of the bailiff process (and lead of Landlord Action), the government has shuttered the whole eviction process, but,
"When this package of measures comes to an end, and without government support to help tenants pay back accumulated arrears, I fear we could be heading for an eviction avalanche."
At present the starting gun date for this to unravel is only two months away
JASON TEBB CEO OF OTM MASTERMINDS TIE UP WITH REACH PUBLISHING GROUP
OTM has just announced that it has a commercial partnership with the Reach group which has a stable of well-known publications, the strategy is to give OTM agents a better connection to the general public, I however am scratching my head at what this means?
As estate agents turned away from giving the press publications its cash a long time ago, it seems curious that agents will now be paying a property portal and supporting the coffers of Reach, you could not make this up. I am a little lost on why this would be of benefit to anyone apart from the account managers at reach?
To me all it seems is that Reach now have access to the details of all OTM agents who will be badgered for an extra spend on top of their usual digital spend. Having dealt with a few of my own clients recently who had been looking at Reach as a way of targeting their market, the proposed spend was eye watering.
My thoughts would be that if agents want to go back and support a press publication – they are better off setting up a collective, and using this buying power to get a favourable and reduced rate. But maybe OTM has agreed such terms. The devil as they say is always in the detail.
BOOMIN – GOOD THINGS HAPPEN – ESPECIALLY ON GOOD FRIDAY
Boomin's advertising campaign hits the screens in just two days and as usual the creative juices of the marketing and PR teams will no doubt serve up something alternative. Adoption by the general public is of course key, and for sure Boomin will be filling column inches of many publications in the coming days. As they are a start-up, we will reserve any judgement for a while to see how all of this develops.
COVENTRY BUILDING SOCIETY ALSO UNVEILS 95% MORTGAGE LENDING AGAIN
The Coventry building society are via an intermediary, are now allowing 95% loans on properties, they join a select band of mortgagees who have come back into this marketplace.
If you have a view – please let us all know by emailing me at [email protected] – Andrew Stanton Executive Editor – moving property and proptech forward.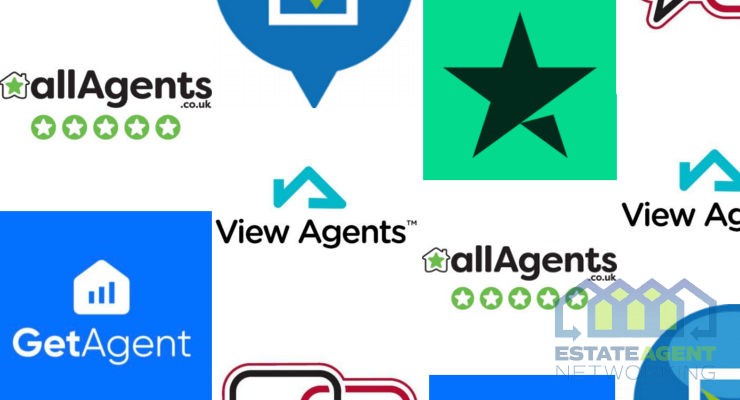 Other than word of mouth, what ways are there for consumers to read up on reviews about their local estate agents? When we are choosing which of the main high street estate agents we are going to use for selling our property, past experiences from their clients can help us to decide which one deserves…
Read More

→