BREAKING PROPERTY NEWS – 12/10/2021
Daily bite-sized proptech and real estate news in partnership with Proptech-X. Today, Stanton looks at Purplebricks' foray into TikTok, Boomin's SmartVal numbers, and the late James Brokenshire.
Former housing secretary Brokenshire dies aged 53
Purplebricks goes TikTok to speed property selection
Boomin and 10,000 valuation leads generated by SmartVal
Former housing secretary Brokenshire dies aged 53
James Brokenshire, a seasoned politician who also held post as Secretary of State for Housing has passed away. Mr Brokenshire will best be remembered in the property vertical as the man behind the Tenant Fees Act, which curbed the practice of hiking the price of what could be charged during a tenancy. It outlawed certain practices to square up the playing field for many.
Since the act was passed, tenants can only legally be charged for rent, tenancy deposit and holding deposit. Also, there can now only be payments in the event of a default, of damages for breach of an agreement, on variation or assignment of a tenancy, on termination of a tenancy, in respect of council tax, in respect of utilities, in respect of a television licence, in respect of communication services.
This meant that many letting agents suffered a 10% to 15% drop in earnings once the Act came into being, as often there were added in financial instruments that meant tenants had to pay upfront fees prior to and during tenancies.
Purplebricks goes TikTok to speed property selection
From its own research, the online agent Purplebricks feels that buyers take only twenty-five seconds to like or dislike a property when searching for a place to live.
CMO Ben Carter said: "We have seen the property market running hot and property sales moving faster than ever, we are launching 25 second high-speed house brochure tours to make the initial listings search quick, easy, and entertaining … people are short on time and that wading through property listings can be stressful and all-consuming. We are launching our twenty-five second virtual tours, to help home-hunters make one of the most special decisions of their lives."
Apparently, Purplebrick's house brochure protocol will be a whistle-stop tour of the home, in the usual mini-video format. Having analysed the traits of 2,000 people, Purplebricks said that the kitchen, sitting room and bedrooms in that order were the most looked at features and front shots of properties either doomed them or elevated their appeal.
Some pundits have panned Purplebricks for its use of TikTok, seeing it as a gimmick, but they are on to something. From my experience of marketing over 18,000 properties and having physically viewed with buyers on thousands of viewings, is that typically buyer's or tenants make a decision in under three minutes, they engage and transact.
So it is logical that half a minute on a platform like TikTok could narrow down the search in an intelligent and fast way, driving efficiencies for buyers, sellers, tenants, landlords and agents.
In January of this year in an article in The Times by Emanuelle Midolo, 'Would you sell your home on TikTok?' I was quoted as saying: "I encourage all estate agents to join TikTok,' says the Proptech-PR founder Andrew Stanton. Because if the younger generation use it as they grow then agents need to be in that space. If you're not in that space, you will die."
According to Emanuelle Midolo in that article: "For most people TikTok is a weird social network where teenagers perform dance challenges and gummy bears sing Adele's Someone Like You. If you are over 40, chances are you had never heard of it until it made headlines last summer … TikTok is a Generation Z stronghold: users aged between 16 and 24 account for a solid 41 per cent of its users. On the back of its incredible growth and impressive numbers, estate agents in the US have started using TikTok to push their properties. But the UK is catching up."
The app in numbers
1 billion views per day
800 million users worldwide
50 per cent of its users are under 34
41 per cent of its users are aged 16 to 24
Real Estate 2.9 billion views
Realtor 640 million views
Property 306 million views
Boomin and 10,000 valuation leads generated by SmartVal
As the relentless media campaign around Boomin trundles on, including its multi-million pound spend on television and across other communication channels, so too does the potency of its newly launched offering for estate agents – SmartVal, a digital lead generation behemoth.
In a very short period, Boomin's SmartVal has generated over 10,000 unique leads for its user agents, which it says translates (in some cases) into a market appraisal request from a potential vendor in just seven minutes. In a marketplace with scant new inventory coming to the market, this could be a very useful piece of kit.
Michael Bruce, the founder of Purplebricks and founder of Boomin has gone on record to say that SmartVal will have further iterations and that Boomin is "the true home of innovation and the smart choice for agents, who are looking to reset the balance of power in the industry, something which in my mind is absolutely crucial for the future success of independent agents who are currently seeing uncontrollable and unsustainable demands from other portals on fees."
If you have a view – please let us all know by emailing me at [email protected] – Andrew Stanton Executive Editor – moving property and proptech forward.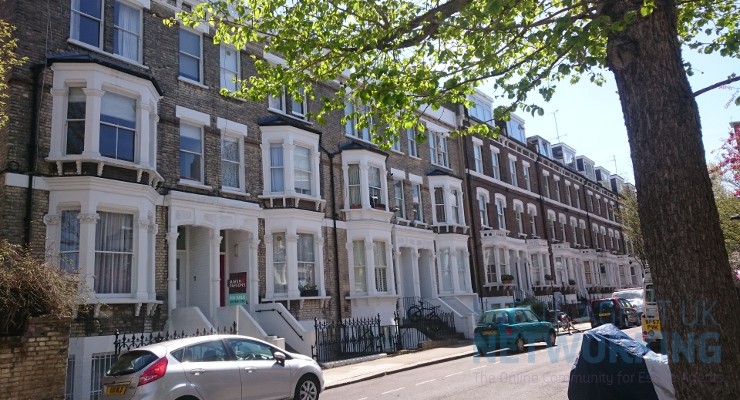 In the residential lettings market, rents are rising, and competition is fierce. But what can affect the profitability of your BTL investment? We aim to find out here. As Stephen Clark, from Finbri bridging finance, says, "Demand for rental properties remains strong across the UK, but the market demand is not being met by the…
Read More

→