#Brexit – Britain votes to leave the European Union
The waiting game is over and the uncertainty over Brexit, which in recent weeks has caused the market to slow down in terms of transactions, with a wait and see attitude, is now over. Britain has voted to leave the European Union.
Brendan Cox, Managing Director of Waterfords comment on what is considered one of the most important decisions for a generation.
"Thank goodness it's all over.  There is no doubt that the uncertainty prior to the referendum resulted in a short-term drop in demand, which subsequently impacted property prices.  Whilst there is likely to be a brief period of volatility as markets adjust in immediate response, now we know for certain which way the country has voted I am confident that the strength of our economy, which is faring considerably better than many others in Europe and the World, will be sufficient to sustain a strong property market. 
House prices are governed by supply and demand and aspiration for home ownership will not fade following a decision for leave the EU, nor is it likely that a torrent of new houses will suddenly come to the market. We know from analysing our Rightmove activity in the months leading up to the referendum that views on our listings grew exponentially from 2.2 million in February to 3 million by May (34% increase). Interestingly, telephone enquiries over the same period dropped by 34%. 
Therefore, we know the demand is there and growing, and the short-term drop in house prices was as a result of a dip in demand fed by political uncertainty. Whilst caution may continue in the short term, I believe it is possible this could be followed by a period of growth for the market, as those who have held off decide to make a move.
In terms of interest rates, arguments from both sides of the fence used a sharp rate increase as a vote against their opposition, with some reports claiming Brexit would see interest rates return to the heady days of the mid-90s.  In fact, with inflation remaining close to its all-time low last month, predictions for an interest rate rise have been pushed back even further.  Even if inflation rises, any future interest rate rise will be gradual and based on economic performance.
Uncertainty holts progress. Now we know the outcome, the country cannot stand still and await the impact of change.  We must move forward and ensure our country thrives independently."
Breaking News via: Helen Evison Helen@theinhouseway.co.uk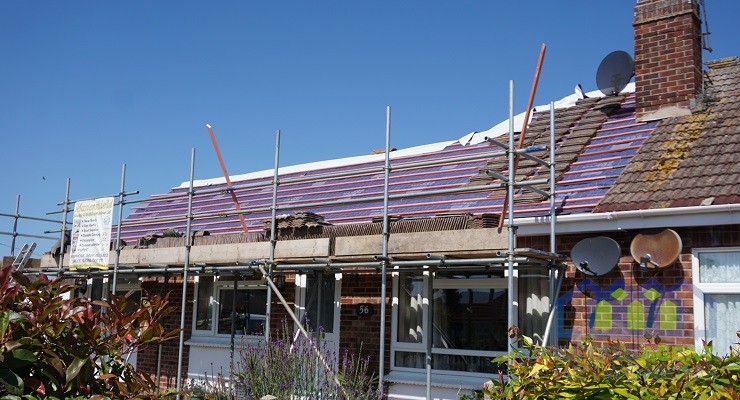 Similar to the external face of your house walls, your roof is also constantly exposed to the external environment — which includes everything from harsh sunlight, rain, debris, and even insects. The purpose of the roof is to protect you from the impact of all those things. This exposure leads to severe wear and tear…
Read More

→