Calling all agents! Embrace social media and don't look back: Part 3
Calling all agents! Embrace social media and don't look back: Part 3
We have listed our top ten tips when it comes to using social media, which we have been sharing with all property professionals over the past week. We have been publishing these tips in three different parts, which are available to on this site and our social media:
 Calling all agents! Embrace social media and don't look back: Part 1
 Calling all agents! Embrace social media and don't look back: Part 2
Follow us on Twitter @VTUK or find us on Facebook.
Tip 7:Bring your brand to life with Instagram
At VTUK, we've realised how Instagram has the potential to bring your brand to life, that's why we've included it as our seventh social media tip. Some businesses fail to realise how Instagram can connect your fans to your brand. As your fans see photos of you in the office, your merchandise and your staff, they will start to realise how this means something to them. It's important to try and post photos in first person context as this will make them even more personalised. By connecting with your fans using Instagram, they will start to feel a passion for you as a company which could potentially lead them to buying your product or service. It's vital every agent takes up Instagram, as it really provides your company with a competitive edge.
Following on from this, Instagram feels unique as it uses personalised filters that make your photo's stand out. It's vital you use these filters on every photo you publish as it will define how your Instagram profile looks visually. Instagram clearly provides your company with the ability to engage your fans with how you operate. Use your creativity, sell your brand and engage your fans. Join VTUK on Instagram today (@VTUK).
Tip 8: Enhance your 'wow' factor
Always think how you can provide a 'wow' factor as a business. This is our eighth tip for agents around the country, as we continue to express how social media can benefit you and your business.   Try and differentiate yourself from your competitors, by providing the wow factor in your community. There are different ways to provide this but overall it depends on how you brand yourself as a business. We cannot give you exact examples of how to do this as it depends on you as a company. Therefore, we have put together a short list of things to consider, when it comes to enhancing your wow factor:
Constantly analyse your online presence and improve it as time goes on
Use bright and engaging pictures that will provide you with a difference
Don't copy content, create your own material that will provide your audience with a wow
Research thoroughly the industry you're in, to avoid any mistakes or errors
Think outside the box, don't be the boring one and just blend into social media
If you're unsure of how to create this wow factor, VTUK can assist. At VTUK, we believe in providing every one of our clients with specific software solutions that can dramatically enhance how you operate as a company.
EXAMPLE:
Our Scorpio software can provide you with a competitive edge, by giving your company a unique client portal. It enables you to communicate with all the stakeholders of your business, whether it's landlords, vendors, purchasers or suppliers. Open your business to a world of controlled communication.
Tip 9: Create a professional community
LinkedIn is a vital resource when it comes to using social media, especially for property professionals. That's why we have included it as our ninth social media tip. LinkedIn is the professional community where business is more likely to happen. One of the key benefits of using LinkedIn is how it gives companies the ability to connect with potential clients, as well as suppliers, colleagues and industry leaders. It's important to connect with as many industry related people as you can. By doing this, you will build up your presence and become known by potential clients. As an agent, it's important to connect with people who may be interested in your services. For example, LinkedIn gives you the ability to connect with purchasers, suppliers, vendors and landlords.
As you build up your reputation on LinkedIn, it's also important to make sure your profile is just as good. Your profile should stand out from your competitors and engage potential clients. It's important to fill your profile with as much information as you can, as well as provide clear contact details. LinkedIn also gives you the opportunity to show off your work, as you can embed photos and videos on your profile page.
As well as this, many industry experts fail to realise how they can post daily updates on LinkedIn. By posting daily updates on LinkedIn, you can get many professionals attention on a daily basis. This will get you recognised within the industry as you grow your professional community. It's important to not just post updates on LinkedIn, share your Twitter and Facebook content on LinkedIn too. By sharing your Twitter and Facebook updates you will increase many professionals awareness of you as a company. Overall, it's important to create a professional community that will provide you with a strong base of professional contacts.
Tip 10: Embrace every social media platform…
Our last tip for property professionals, at this competitive time, is to embrace every form of social media. It's important to not be scared of using every platform, as you could be missing out on potential business. Whether it's Facebook, Twitter, LinkedIn, Google Plus, Tumblr, WordPress, YouTube, Instagram, Vine or Snapchat, it's important to adapt to each one.
Each platform provides you with an opportunity to establish how unique you are as a company. Utilise each one by researching them thoroughly and shape your brand to work across each form of social media. By doing this, you will start to stand out from the crowd as you become a leading voice in the industry.
As well as embracing each platform, it's vital you know how to use them correctly. Make sure you research each platform beforehand, so you know the features they provide. This will give you the best opportunity of succeeding on social media. Over the past week, we have been counting down our top tips when it comes to using social media. We hope this will benefit every property professional as they continue to grow in the industry.
Be innovative, challenge normality and embrace social media…
To find out more about VTUK! Give us a call FREEPHONE 0800 3280460 or visit www.VTUK.com to find out how we can assist.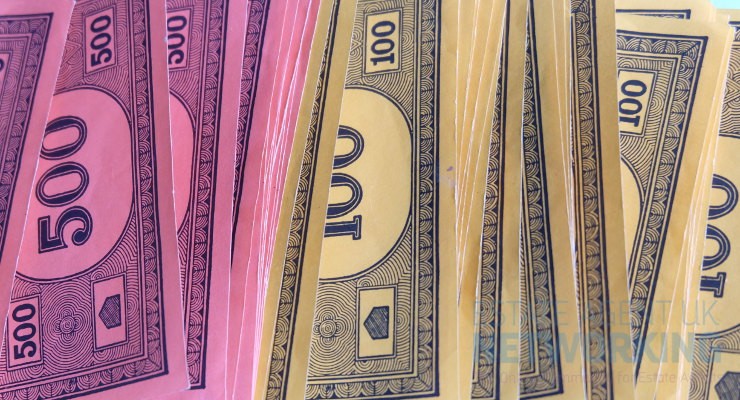 Like many other industries in the world, the UK property market is constantly evolving. Industry players therefore need to keep a keen eye on the key markers that define the state of the industry. As 2022 ushers in new changes and realities, industry players like cash house buying agencies need to arm themselves with current…
Read More

→