Cisco's warning: 40% of companies will be dead in a decade.
I recently read an article recounting Cisco's (the American multinational technology company) recent conference. At this event their outgoing CEO of 20 years, John Chambers, delivered the following prediction: more than one-third of businesses today will not survive the next 10 years.
That means a large portion of people reading this post belong to companies that may not exist in a decade.
Adapt or die was Chambers message, and in order to avoid extinction companies must fully embrace digital. But unfortunately, the majority will ignore the warning, and most of the others will fail trying – according to Cisco, 70% of companies will "attempt" to go digital but only 30% will succeed.
And they talk from experience. Cisco was forced to adapt firsthand, letting 24 of their 92 leaders go, and changing 41% of their client-interfacing executives – "We had to change or we would have been left behind" Chambers admitted.
The prediction is a wake-up call to anyone that thinks they can survive the years to come operating with the same business model as yesterday. Complacency has no place in the world of business and companies must begin to worry about the competitors of the future, not of the past. These new competitors will be built on the foundations of technology that meets the needs of customers in a better, quicker way.
Embracing technology cannot be something put off until tomorrow, we know how it ends and it will soon act as a conscious decision to become an unsustainable businesses. Technology cannot be treated with caution and associated with anxiety. It must be welcomed and encouraged, in order for a company to remain relevant and profitable.
"Either we disrupt or we get disrupted," Chamber warns, and it is the property industry that has been dubbed the top business opportunity of 2015 for disruptive startups. This means traditional estate agency has a battle on its hands. Only last month Purplebricks – the 24/7 online estate agency with £11 million investment – was named as the number one company of 'brightest businesses set to scale'.
Online agencies are driven by consumer demands, they are not an idea conjured up by a man on the street. They meet a need. The argument is that they miss something incredibly valuable that only experienced estate agents can offer: local expertise, the security provided by face-to-face interaction, impeccable customer service. The argument is they lack the human interaction that builds consumer trust.
The human element of estate agency is something technology cannot replace (yet), but there is a huge amount of money being poured into startups who are trying to bypass agents where possible. Agents do have considerable value in the industry, but without staying relevant to the modern day consumer they run the risk of not getting the opportunity to prove their worth.
Relationship-building is the foundation of social media. Social networks are not sales channels, they are not platforms to share listings. When used correctly, they are a place to showcase your expertise and discover new ways to build stronger relationships with current and future clients.
Your social profiles should be a beacon of your knowledge, local expertise, and years of experience. They should show why instructing you is a far superior option to going it alone, and consumers should be able to engage with you in a way that 21st century homemovers crave – there and then.
Social media must be taken seriously as a way to build your brand and your business. Smarter technology must be provided to help agents effectively harness digital, in order to stay ahead of the curve and far away from the 40% of companies predicted to perish.
I run a technology company called Propertyflock and we develop digital tools that help property professionals streamline and scale their online marketing. To find out how you can generate more enquiries through social media, visit www.propertyflock.co.uk to try our software for free.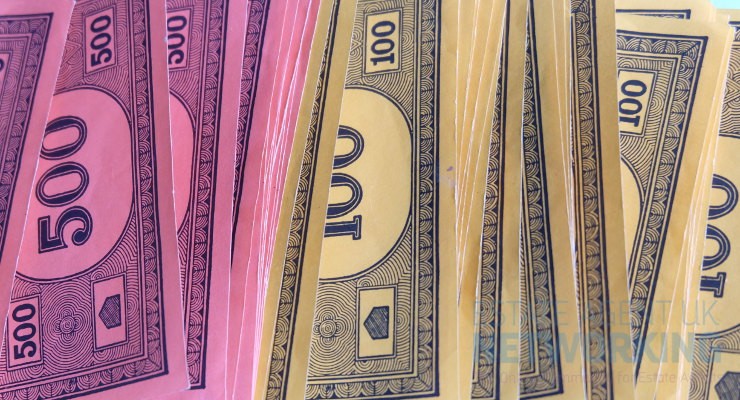 Like many other industries in the world, the UK property market is constantly evolving. Industry players therefore need to keep a keen eye on the key markers that define the state of the industry. As 2022 ushers in new changes and realities, industry players like cash house buying agencies need to arm themselves with current…
Read More

→