Edinburgh sees biggest five year rise in number of million pound streets
The number of million pound streets in the Scottish capital has jumped from just two in 2015 to 22 this year, the biggest five-year increase of anywhere in Great Britain
In London, Hackney has seen the biggest rise in million pound streets, whilst at a county level, Warwickshire has seen the biggest five-year growth
Outside London the number of million pound streets is up 20% compared with five years ago, and in London it is up 21%
Edinburgh has seen the biggest increase in million pound streets over the past five years across Great Britain, according to new data out today from the UK's biggest property website Rightmove.
The number of million pound streets in the Scottish capital has risen from just two in 2015 to 22 in 2020.
Rightmove's study defined a million pound street as any residential street where the average value of a home is £1million or above.
The most expensive street in Edinburgh is Hill Place, which is south of Edinburgh Old Town and a ten-minute walk from the University of Edinburgh, with average property values of £1,195,419.
Local agents report that demand has soared in recent years, particularly for grand period properties, which they suggest may be fuelled by Edinburgh being more affordable than London and the South East.
Across Edinburgh as a whole, which is the only Scottish location in the top ten, average asking prices are £294,633.
The other places in the top five with the biggest increases in million pound streets outside London are Winchester, Sutton Coldfield, Poole, and Alderley Edge.
In London, Hackney is where there's been the biggest growth in million pound streets since 2015 – rising from three to 30 – followed by Dalston, Finsbury, Stockwell, and Beckenham.
At a county level, Warwickshire has seen the biggest five-year growth of million pound streets, with West Midlands, Dorset, Greater Manchester, and Hampshire making the top five.
Esher (141), Cobham (114), and Weybridge (113) – all in Surrey – are the local areas where you'll find the most million pound streets just a stone's throw outside of London.
Further north, Altrincham (61) and Sutton Coldfield (44) boast the most million pound streets.
Overall outside London the number of million pound streets is now up 20% compared with five years ago, and in the capital it is up 21%.
Rightmove's Director of Property Data Tim Bannister said: "Edinburgh is a beautiful city that's always been a popular holiday destination for tourists, but our latest study shows that it's also a highly desirable place to live for home-movers in the top-of-the-ladder sector. The combination of great architecture, a strong business sector and a vibrant cultural scene make it a very attractive alternative to other major UK cities. The average asking price of property in Edinburgh has jumped by 8.8% compared to this time last year, outstripping the national average rise of 5.5%, which highlights that Edinburgh is proving to be very much in demand right across the board."
Agents' views
Andrew Riddell, Senior Associate Director Strutt & Parker Edinburgh, said: "For buyers in Edinburgh the key drivers are lifestyle, affordability and schools. When compared to most of the UK, and in particular London, the amount of house you can get for £1m is impressive. Although we've seen the attractiveness of living within Edinburgh climb over the last few years, more recently the ability to work from home has further increased demand for prime family homes from buyers relocating from other cities such as London. Edinburgh schools are top tier and so streets close to public schools or within the catchment areas of high performing state funded schools will always command a premium. These factors combined means the demand for property in Edinburgh only continues to grow, generating competition with prices responding to this demand. Traditionally, prime areas that are home to premium streets include Inverleith, New Town, West End, Stockbridge and the Southside. Handsome Victorian and Georgian houses with grand proportions and generous gardens offer ample space for families."
Chris Druce, Senior Research Analyst at Knight Frank, added: "Prices in Edinburgh have grown by more than 30% since the start of 2010, which has led to the creation of more £1 million properties. More recently, prices have been driven higher by a lack of family houses coming to the market and buyers deciding to put their plans into action after the decisive general election result of December 2019 following a period of uncertainty related to Brexit and the Scottish independence vote, a trend that was picked up after the market re-opened this year."
Top five places outside London with the biggest increase in million pound streets:
| | | | |
| --- | --- | --- | --- |
| Location | No. of £1million streets 2020 | No. of £1million streets 2015 | % increase |
| Edinburgh | 22 | 2 | 1000% |
| Winchester | 20 | 4 | 400% |
| Sutton Coldfield | 44 | 11 | 300% |
| Poole | 41 | 11 | 273% |
| Alderley Edge | 21 | 6 | 250% |
Top five places in London with the biggest increase in million pound streets:
| | | | |
| --- | --- | --- | --- |
| Location | No. of £1million streets 2020 | No. of £1million streets 2015 | % increase |
| Hackney | 30 | 3 | 900% |
| Dalston | 28 | 4 | 600% |
| Finsbury | 24 | 6 | 300% |
| Stockwell | 23 | 6 | 283% |
| Beckenham | 35 | 11 | 218% |
Top five counties with the biggest increase in million pound streets:
| | | | |
| --- | --- | --- | --- |
| County | No. of £million streets 2020 | No. of £million streets 2015 | % increase |
| Warwickshire | 29 | 2 | 1350% |
| West Midlands | 89 | 14 | 536% |
| Dorset | 46 | 12 | 283% |
| Greater Manchester | 69 | 32 | 116% |
| Hampshire | 230 | 109 | 111% |
View a stunning £2.65million Edinburgh home on Rightmove now:
https://www.rightmove.co.uk/property-for-sale/property-95675990.html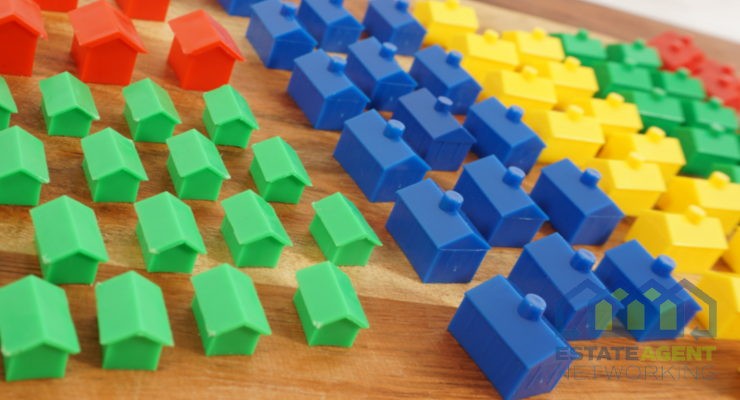 Some people may view being a landlord as an easy way to make money, but there's much more to it if you want to truly excel in this role. The best landlords always go above and beyond to provide comfortable homes for their tenants and make them feel as welcomed as possible. Indeed, to be…
Read More

→