Editor's Thoughts – What Is Accucities?
When not Editing, my day job at Proptech-PR is to 'Grow Proptechs' which involves dealing with different verticals in real estate, one of our clients is Accucities, run by Sandor Petroczi and Michal Konicek which has over 1,800 projects under their belt.
A vibrant London based 3D city modelling company, with clientele of architects, developers, and planning consultancies. It provides a service that helps clients to solve problems, visualize solutions, win business, reduce costs, and work more efficiently.
The concept underpinning the company was to deliver a combination of new city data exploitation tools and 3D CAD data, allowing customers deeper and more immediate assessments in the planning and development verticals to hasten applications and win business.
Today I wanted to ask one of the founding directors a little bit more about how it all works.
Accurate and detailed 3D city models, 3D models of London and other UK cities, and custom 3D models anywhere in the UK.

WHAT IS ACCUCITIES?
Michal Konicek Director, sums it up as
'Accurate and detailed 3D city models, 3D models of London and other UK cities, and custom 3D models anywhere in the UK. Customers can select any area of the UK from our website, and we will produce a quote for 3D model of this area, in London, we offer 3D Models from our extensive library
Customers can also buy 25 km2 Base 3D Model or subscribe to access always updated, high detail wide area 3D model of London'.
He believes whilst this is the immediate commercial advantage of using Accucities, there are several others. From securing more and higher value commissions utilising the 'wow factor' of the system when presented to potential clients looking to select a planning or building partner. The doing away with expensive physical site theodolite inspections.
Accuracy is also key, the tolerances and exactness of all Accucities provides and the speed at which it answers key questions puts it in a class of its own. So a new building can be analysed and examined from the viewpoints of all planning restrictions, including its proportion size and height.
Michal points out the last thing anyone in the planning team wants is a planning inspector giving you a set of points for various directives, with the punitive costs attached. With the system it is simple to contemplate all of the considerations, other buildings in the immediate vicinity, placement of external heating controls.
He says that depending on the need of the client deeper data sets are available, 3D Models of London in Level 2 are structured in Layers. Level 2 Buildings are on one layer, terrain model is separated in layers such as roads, man-made surfaces, greenspaces, and water body, also bridges, embankment walls and river structures. The last layer in this dataset is the trees layer which is available.
Seeing AccuCities in action it is both a panoramic and microscopic deep dive at the same moment, with a clear nod to its gamification heritage.
ORIGINS OF THE BUSINESS
Working for customers of all sizes, Sandor & Michal wanted to provide services as close as possible to the services of an internal 3D context modelling department, but without all the associated costs.
The idea was that anyone requiring an accurate 3D model in London, or any UK city would have that facility. Rather than become gatekeepers, they also wanted to democratise the usage of the high-quality context model, in a way and format that a client required.
In the beginning they bootstrapped the whole show, with a huge undertaking of creating a wide area 3D London model as a flagship product that would make their potential clients notice them.
Using commercially available aerial survey and supported by the "early adopters" of the service Avison Young, KPF and MAKE Architects – who are still AccuCities 3D London subscribers 4 years later – AccuCities were able to capture 60 square kilometres of the capital into a 3D city model.
The service exactingly aligns with the needs of the planning profession and all stakeholders in the supply chain,
'The dataset is accurate to 15cm in all axes and includes all roof features accurately captured. The terrain is captured using same photogrammetry technique and source imagery and is separated into land use.
The model can be supplied as AutoCAD solid .DWG, SketchUp .SKP and .FBX files for easy editing. For state-of the-art presentations and simulations, and this 3D Model of London is also supplied imported into Unreal Engine 4'.
Then other cities were covered, allowing all users to utilise the software for a huge range of work applications, including and this is not an exhaustive list,
'3D Models for planning, daylight, sunlight and overshadowing studies, glare and pedestrian wind comfort studies, verified views and even used in initial masterplan public consultation boards using 3D Models instead of 2D maps'.
Now with over 1,800 projects under their belt AccuCities has a 25-Customer Case Studies is available on their website https://www.accucities.com/customers-case-studies/
As Michal puts it, 'we knew that there is a gap in the market for the services we could offer. With a robust business plan and support of our early subscribers and customers, we were … completely customer-oriented; our 5-star rating on Google is a testament of that'.
OFFERING CLIENTS TWIN SERVICES
AccuCities operates in two separate yet interconnected branches. The 3D mapping agency branch doesn't have any creative freedoms; one of AccuCities' highly skilled operators manually captures what is visible in the stereo 3D environment.
Using purpose-made survey photography, captured using professional sensors and post-production. It is not drone or satellite technology, drones are allowed in flightpaths and Satellite technology is not clear enough for the images.
When capturing 3D models of as built environment, the first way is to build out a library of 3D city models. So that would include London Bristol Birmingham Cardiff and Dublin, they have just finished Coventry.
'Capturing 3D city models into their library on requests from our clients. It grows to fulfil our customer's needs, ensuring both return on our investment as well as having a group of customers using the 3D city model'.
They also capture small and medium size models for planning and whatever else, mostly for planning and architects. These would be like your standards 0.1 square kilometre 330 by 330 metres.
THE DETAIL OF TREES
The models show trees and for good reason as all of the architects and urban planners are always looking at them. They want to know what is what, even the foliage,
'When we capture our models, we captured them at the height and the width of the canopy. Then we turn them into a database and populate the model. So, in this environment in Unreal Engine. It also allows us to do some cool stuff, all of the trees are brought in from a database.
We can change the, the date, and they will change the current colour, we because all of the models are geo reference. We can simulate the, the shade, the overshadowing, and also the colour of the canopy'.
THE JEWEL OF ACCUCITIES SERVICE IS PLAN CITY
Which is this Unreal Engine power application, clients can overlay, well just about anything, making it a ground breaking and versatile planning tool. Here they have visualised the entire data set, allowing secondary databases, using bespoke tools they developed.
Michal explains, 'It is used for initial presentations to new clients, to allow them to stand out, It shows when you are uploading consultancy working in London, it shows your credibility that you know what you're doing, right, of course. They would use it for, for initial consultation. And then they would do their work in the background for presentations'.
During a normal initial presentation, the clients would be looking to see how the skyline might look like in the future. That is the first data layer that AccuCities produce, collating data from the planning authorities.
ENFRANCHISING CLIENTS WITH MORE ACCESS
AccuCities changed the dynamic of how a SaaS solution might operate, by enfranchising the clients and allowing them to both have direct access to all of the datasets embedded in the curated system provided by AccuCities, so that clients can build and create their own projects and software, and Accucities would be 100% blind to how the system was being used.
Instead of the system being locked down, and clients being unable to develop their own unique tools without going through Accucities, the company went the other route, so clients can develop what they like and that data stays with the client locked inside their part of the system. It has made for a universal and democratic style of usage.
'That's why a lot of these people work with us without any hesitation because they know that whatever data and tools they create, it is all their enterprise, they just pay us a fee and get on with projects.'
They also have the functionality to the backend of the system, so they can build their own tools and connect these to their own databases. Leveraging data to make additional value out of, out of one receiver.
Michal explains, ' For example, in the City of London, boundaries can have an overlay with third party databases. Connecting this database to for example, all the listed buildings around London database from Historic England. Now a client can also find information on that, and what is the grade of the buildings in the area?'
Protected viewing corridors are a sensitive topic, so the system has markers set up indicating the protected views. There are markers for which AccuCities have the protected views marked up in.
What this means is that in the planning document there may be a view which can't be changed, for example a view of St. Paul's. So a user on the system can overlay a 'new' building and gauge whether that would affect the view, vital in planning execution.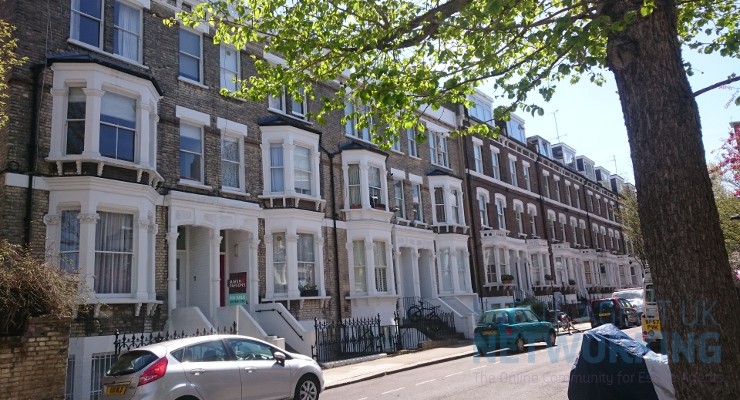 In the residential lettings market, rents are rising, and competition is fierce. But what can affect the profitability of your BTL investment? We aim to find out here. As Stephen Clark, from Finbri bridging finance, says, "Demand for rental properties remains strong across the UK, but the market demand is not being met by the…
Read More

→