Estate Agents: Your Questions Answered
The chances are that we will have to hire an estate agent at some point in our lives. If you've ever found yourself wondering what it is, they do, and how/why you should hire one, then keep on reading! We'll be discussing and answering common questions about a day in the life of an estate agent.
What is an estate agent?
An estate agent is an individual or business that engages in the process of selling, buying, renting, and maintaining properties for clients. They must possess a variety of skills, including advanced negotiation, time-management, and problem-solving. They also must be able to work both on and off-site, to meet with clients and host viewings.
What does an estate agent do?
The role of an estate agent is to assist clients with either selling, renting, or buying a home. They do this by completing a variety of tasks and communicating with both the buyers and sellers. They help arrange viewings, set the value of your home to attract potential buyers, manage future negotiations, and ensure that all parties are satisfied.
In regards to renting, estate agents can do regular checkups to ensure the home is maintained, and clients are happy. They also hope to find the right renter by going through history and previous rental checks.
How do I hire an estate agent?
To hire an estate agent, you first want to read some recommendations and reviews. Try Get Agent, to find a local agent near you. To ensure you choose the right person, it can be wise to ask as many questions as possible and get some different values on your home. This way, you can choose the right person that supports your decisions and provides you with advice.
How do you become an estate agent?
In the UK, it is not required that you have a degree, however making the decision to get one can put you in front of any competition and help you get noticed as an estate agent. However, if you want to get straight into it, you need to find a certificate course program specializing in the field. You might even be able to get an apprenticeship working within a real estate office. After this, you'll want to continue to expand your knowledge and skills by engaging in regular courses to gain more experience.
How much do estate agents make per year?
The amount earned per year for estate agents can vary, depending on the amount of work you complete. You also get commissions and bonuses, which can impact your yearly income. In the UK the average wage sits at £39,000, while the highest earners can make up to £46,325.
And there you have it! This was everything you need to know about estate agents. If you're considering becoming one yourself, remember to stay confident, and train as much as possible. If you're thinking of hiring one, make sure you search around to find the best choice for you. Good luck and happy hunting!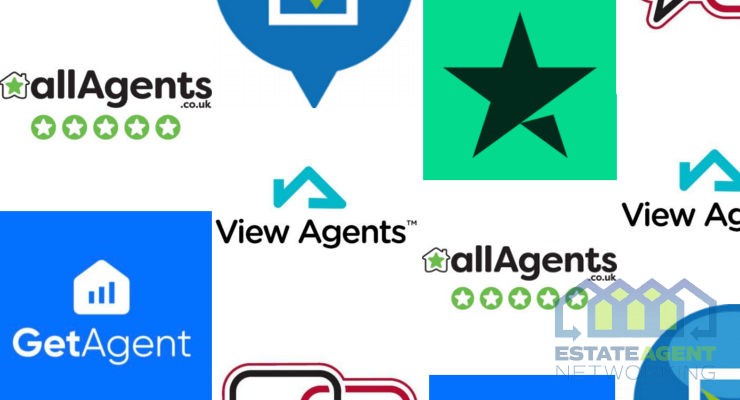 Other than word of mouth, what ways are there for consumers to read up on reviews about their local estate agents? When we are choosing which of the main high street estate agents we are going to use for selling our property, past experiences from their clients can help us to decide which one deserves…
Read More

→