Home Renovation Ideas on a Budget
It's been reported that the average British household spends £34,000 on home renovation, often going over their planned budget. From finding tradesmen to installing swanky features, home improvement, far too often, costs more than it should. While hard work and money invested can certainly add value to your property, many are lucky to break even when selling.
With this in mind, homeowners should consider new ways to renovate their homes without breaking the bank. In this article, we'll cover 4 of our favorite DIY home areas you can work on today without the need of a construction team.
Making Cosmetic Changes
You can transform a rundown property into a dream home by removing junk, updating fixtures, fixing your walls and splashing a fresh coat of paint. By investing in cosmetic upgrades and general decorating, you could increase your home's value by 5% to 10%.
General decluttering and stripping out old carpets and curtains can instantly revitalize your interior. Remove any damaged furniture and fixtures before working on repairing your walls. Wall repairs include sanding and filling in holes so you can paint over them smoothly without bumps.
When it's time to paint, use off-white colors or light pastels to reflect more natural sunlight coming into the house. You can also paint all of the woodwork, such as long skirting boards, architrave, and door frames with lighter shades like beige or cream to complement these new hues.
To further save money, sand and stain your original floorboards or lay down simple wooden laminate if you wish to replace your current floor. Installing laminate wooden flooring is also relatively straightforward, as no nailing is required.
Update Your Kitchen
When upgrading your kitchen on a budget, you'll need to decide which areas require the most attention. Even minor tweaks can make all the difference, such as refacing your cabinets or skim-coating old countertops.
If you're already satisfied with your kitchen layout, consider replacing your doors, handles, sink taps, and your splashback to keep things fresh. Instead of replacing and installing new countertops, repairing and repainting them is a far cheaper alternative.
For increased storage space, add a rack for your kitchen utensils in the ceiling. Not only does it free up the space, but you also won't have to spend a fortune on construction workers to demolish your kitchen walls.
It's also important not to forget appliances. In addition to being more energy-efficient and cost-effective in general, new devices can also add contemporary flair with features like sleek stainless steel finishes or fun colors on handles and buttons.
Upgrading Your Bathroom
You may have a beautiful bathroom with every amenity one could want, but if your old and used fixtures are out in the open, you might as well call it an outdated room. Updating your sink taps, towel ranks, draws and fixtures are all relatively inexpensive, but make a big impact on appearance. Other changes you can apply are adding a frame to your mirror, spot-fixing your tub, and repainting your bathroom walls and floor.
To increase storage space and give the appearance of a more oversized bathroom, transforming your cabinet doors into open shelving units has several benefits. Shelves provide an opportunity for better and more organised storage, simultaneously eliminating clutter from your space. Open shelves also give an airy, spacious appearance, adding a minimalist spa-type feel to your bathroom.
Renovate Your Exterior
The easiest way to raise buyer interest is to increase your home's curb appeal. If buyers are impressed by your exterior at first glance, you're more likely to convert them into proud new owners.
Begin by cleaning your home's exterior to make it more appealing. If you would like to add value, clean down and repaint the windows, doors, and garage door as well as any external joinery such as bargeboards of fascia or soffits. Common curb appeal killers are tall window-obscuring shrubs that can block a prospective buyer's view, and mold and algae build-up. Both are easily fixable as you can give shrubs a flat-top trim and clean up mould and algae with a pressure washer.
A pressure washer can also be used to remove moss stubbornly clinging onto your roof. However, be sure not to damage any of the tiles or slates while you're doing this, as you're creating a bigger problem than your initial one. Once that's done, fix up anything else on top like cracks and damaged renderings.
If you're looking for other exterior improvements that make a big difference, consider doing the following:
Install a new porch light
Add a new fence or repair and repaint your existing one
Update or repair your home's cladding
Restore your garden by removing litter and dead weeds. If you have dead grass, feed your lawn to ensure a nice green yard.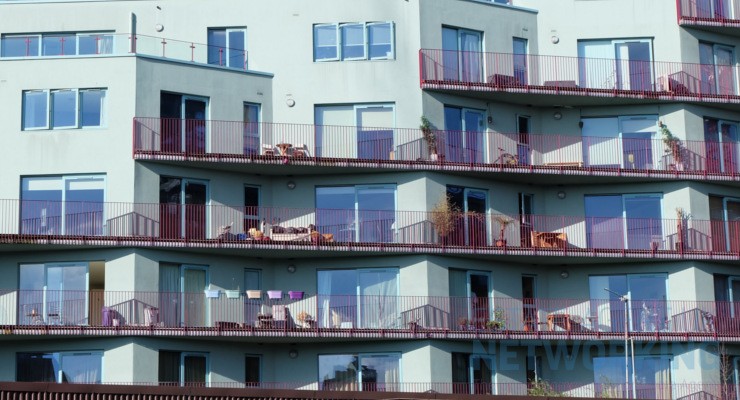 Buying a house or a flat is a huge deal and there are a lot of things to consider. Especially if it is the first time in your life that you're thinking about becoming a property owner. There are benefits if you rent a home, but there are also benefits if you buy a home.…
Read More

→