Home Staging Like A Pro In 2022
If you are looking to sell your property in 2022, there is a lot that needs to be considered. You are going to be competing against many other homes, and so you need to do everything in your power to stand out from the crowd. This includes ensuring your home looks amazing and that it appeals to everyone who views it. This can be a lot easier said than done, though, which is why home staging is such an important topic to discuss when selling your property. With that being said, below, we will take a look at some of the different steps you can take to stage your property like a professional in 2022:
Get rid of any clutter in your home – There is only one place to begin when it comes to staging your property like a true professional in 2022, and this is by getting rid of any clutter. No one wants to view a messy property, do they? There are plenty of different issues associated with clutter when putting your home on the market. Firstly, it does not make a very good impression if your home is messy and filled with different items. A lot of buyers will assume that you do not take a lot of pride in your property, and they may assume that there are other issues with your property. Another issue with clutter is that it covers up parts of your property and so it is impossible for people to see the true potential of the home that you are selling. Therefore, the first thing that you need to do is get rid of all of the clutter in your home. We would advise doing this on a room-by-room basis. Make sure that you either sell your items, donate them, or put them into storage. Do not simply push the items into the back of your wardrobe! You do not want to have egg on your face if someone decides to open a wardrobe or look inside one of your cupboards and all of your clutter starts to fall out onto the floor.
Make sure that any family pictures are removed – Another piece of advice that we have for you is to remove all of the family photographs from your home. Yes, we know that you had a great time in Mexico with your husband or that you and your family had an incredible trip to Spain and you want to rejoice in these memories. And no, the people viewing your home aren't going to be anti-family or against having fun! The trouble is that when you have all of these photographs and elements it makes the viewer feel like they are in someone else's home, and it can make it difficult for them to imagine living in that home. Instead, you want to present a blank canvas. This is the best way for potential buyers to imagine living in your property and turning it into their own space.
Choose a beautiful yet subtle scent – Another tip that we have for you is to choose a relaxing and subtle scent. Do not go overboard with the scents you choose. A lot of people spray air fresheners, light thousands of candles, and bake fresh goods in order to make their homes feel as welcoming as possible. However, there is such a thing as going overboard, and you never know what allergies the person in question could have. This is why we recommend that you simply place some candles around your home in a subtle, beautiful scent, such as vanilla or lavender.
Embrace a neutral colour palette – Next, we would highly recommend that you use a neutral colour palette in order to sell your home. Yes, you may have loved your bright red living room, and your little girl may have loved her Barbie-inspired bedroom. However, people viewing your home probably won't enjoy these elements as much as you did. A neutral colour palette is better because it enables people to envision themselves living in your property. They can easily imagine all of the changes that they are going to make. They can picture the property to be exactly how they want it to be, and that is what home staging is all about.
Show every room off to its best – Last but not least, you need to make sure that every room in your home is being shown off to the best of your ability. You want every room to look as big and welcoming as possible. There are little tricks and tips that you can follow to make sure this is the case. For example, sometimes having your sofas pulled away from the wall can make the room look bigger. However, it all depends on the size of your room and the configurations. Aside from this, you will want to make sure that you allow as much natural light into the room as possible, ensuring every corner is lit up so that the room looks as big as possible. Of course, knocking down your windows to create bigger ones may not be in your budget right now. However, you can carefully use mirrors and reflective surfaces in order to open up the room and make it look bigger.
Final words on selling your property in 2022 by staging it in a stunning and professional manner
As you can see, there are a number of different steps that you can take when it comes to staging your property like a professional in 2022. From making sure that your home smells nice to getting rid of any personal family details that make it difficult for people to imagine themselves living in your property, if you follow the tips that we have provided above, we are sure you will be able to get your home sold quicker than the other properties you are competing with in your local area. Of course, you also have the option of hiring a professional home stager who can assist with this.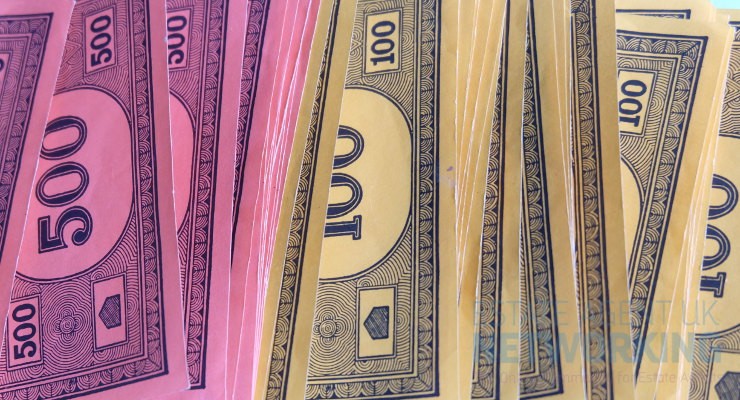 Like many other industries in the world, the UK property market is constantly evolving. Industry players therefore need to keep a keen eye on the key markers that define the state of the industry. As 2022 ushers in new changes and realities, industry players like cash house buying agencies need to arm themselves with current…
Read More

→