How Estate Agents Can Get the Most Out of LinkedIn
LinkedIn is the world's largest professional online network. It has over 7.5 million members from more than 200 countries. An ad on this social media platform can reach 13% of the world's population.
Everyone needs a home, making LinkedIn's staggering reach a goldmine for estate agents looking to raise awareness of their brand. It's also a fantastic place to network with other professionals and build valuable partnerships.
But how do you get the most out of LinkedIn?
Don't rush to get your profile up and running. Creating a strong profile will build trust with potential contacts and increase your chances of growing a valuable network of connections. Unfortunately, estate agents have a reputation for dodgy sales tactics and untrustworthiness, so many people are wary of engaging with them.
Your profile appears at the top of your personal LinkedIn page, just below your photo. You have around 2,000 characters to sell yourself to potential connections in the summary section. Make a great first impression by writing a profile that conveys professionalism — not typos or bad grammar! — but also has a personal touch. The most effective profiles succinctly highlight relevant skills and experience and set out career goals — what are your values, and what do you hope to achieve in the short, medium and long term?
Stay Up-to-Date with Industry News
The housing market fluctuates constantly. Now more than ever, the change is often unexpected and rapid. Checking into LinkedIn regularly can help you keep up-to-date with industry news. You can also pick up useful tips on how to gain new skills and progress in your career.
A great way to learn about trending topics and breaking news is to join relevant groups — there are hundreds of estate agents and property professionals. By engaging in discussion, you'll not only boost your knowledge and gain valuable advice but also get your name known as an ambitious thought leader. Furthermore, by joining groups, you will increase the number of connections you have. Estate agents who have an extensive network of relevant contacts are much more likely to be the first to know about the latest news and opportunities.
Send Personalised Invites
When you're getting started with LinkedIn, it can be tempting to send a blanket email to your contacts inviting them to connect with you. However, it's much more effective to send invites individually via LinkedIn.
Use the search facility to find people you want to network with and send them a personalised message. Remind them about where you met or comment on one of their recent posts. Most new members have a limit of 3,000 invitations, so use them wisely. We're all bombarded with emails, texts and online messages every day. You'll stand a better chance of getting a response and building a large professional network if you put some thought into each invitation.
LinkedIn is an amazing networking tool, but it is also a rich source of job news. If you're looking for the next step on the career ladder, sign up for alerts and change your settings to let recruiters know that you're open to new opportunities.
You can specify the type of roles you're looking for and the location and even how far you're willing to commute. Click on "Me" at the top of your page and select "Settings & Privacy". Go to the "Job Seeking Preferences" section to set your preferences and let recruiters know that you're open to opportunities. Make sure that the skills section of your profile is up-to-date so that you appear in searches when a recruiter has a role that matches your experience. Are you a whizz at negotiating? Do you have expertise in a particular specialism such as house part exchange? Try to add skills that make you stand out and are likely to be required for your dream job.
Build Your Endorsements and Recommendations
Many people overlook this important LinkedIn feature but receiving recommendations and endorsements from professionals in your industry will improve your credibility and make it easier to find jobs or build your network, whichever is your primary goal.
An excellent way to get started is to recommend and endorse others. They may return the favour. And even if they don't, your name will appear on their profile, helping you reach a wider network of potential contacts. The more endorsements you have, the higher you rank in searches when a recruiter enters that skill.
If you're not already using LinkedIn, you're missing out! The market is increasingly competitive for estate agents, and effective networking is essential for success and career progression. It's not enough to create a profile; you must regularly engage with groups and contacts to get the most out of this impressive professional networking tool. If you put in the effort, it will pay off, and you'll be the first to hear about industry trends and new opportunities.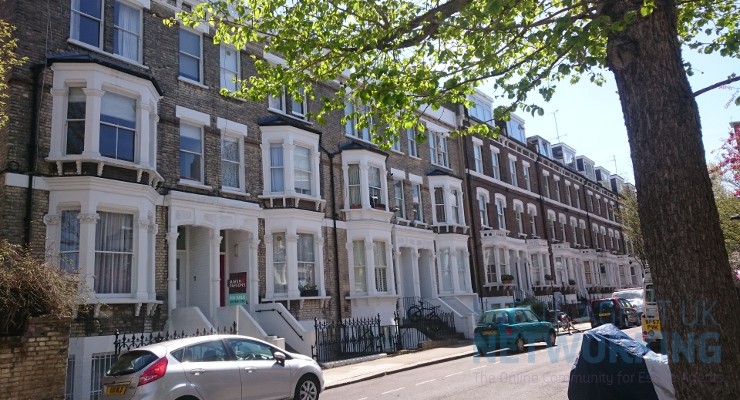 In the residential lettings market, rents are rising, and competition is fierce. But what can affect the profitability of your BTL investment? We aim to find out here. As Stephen Clark, from Finbri bridging finance, says, "Demand for rental properties remains strong across the UK, but the market demand is not being met by the…
Read More

→