How Regeneration Affects House Prices in Local Areas
Savvy investors are always on the look-out for the next property investment hotspot. But what factors do they take into consideration when browsing the market?
Several things can push house prices upwards, and one of the most notable is regeneration. Even small-scale improvements can make a difference, and significant transformation usually means a big leap in property values.
Why is regeneration so important?
Any form of regeneration can have serious impact on the market. For example, enhanced rail-connections are changing the way buyers are investing. Previously, commuters would have wanted to be as close to Central London as possible. Now, thanks to projects like Crossrail, towns that are further away are now within easy commuting distance. Unsurprisingly, this has pushed prices up.
Enhanced facilities and amenities also have the power to turn a town into the next big place to invest. Bracknell estate agents Sears Property has written about Bracknell's recent regeneration as a prime example. Thanks to its new development, The Lexicon (a major retail / entertainment space), plus other improvements, the town's population is rapidly increasing. So too is the value of the average house.
Is it only major improvements?
As a general rule, the bigger the regeneration project, the higher the property prices will rise. This is especially the case if:
Facilities are improved: Buyers are more likely to buy in areas that have good shops, restaurants, bars and entertainment venues.
There are more amenities. If new schools or public centres are being built, this can have a positive impact on prices.
Transport is enhanced. Buyers like the convenience of not only being able to commute easily to work, but also get around the town with ease. Look for improvements to the road systems, as well as to bus and rail links.
Unsightly areas are revamped. The more attractive the neighbourhood, the more people are willing to pay for a home there.
However, small changes can make a difference too. In 2019, house prices rose by 7.9%, which was over five times as much as the national average. The reason for this? It was largely due to the removal of the toll on the Severn Bridge, which made commuting far less expensive for homebuyers. This meant that investors were rushing to purchase one of the town's cheap seafront properties, in the hope of cashing in on capital growth in the future.
Is all regeneration beneficial?
When exploring the UK's property market, don't be fooled into thinking that any form of regeneration will automatically elevate the property prices. It does usually, but this isn't set in stone.
For example, Dundee's waterfront development, completed in 2018, has yet to find tenants. An empty building (costing the council thousands a month) is unlikely to have a positive impact on the area's house prices.
It's a good idea to observe the market for a few months before rushing in to invest. See if the changes are likely to offer meaningful benefits to the local community, or if they'll improve or enhance it in some way. Then, as property prices start to rise, start thinking about buying. That way, you're more likely to make a profit when you sell the house in the future.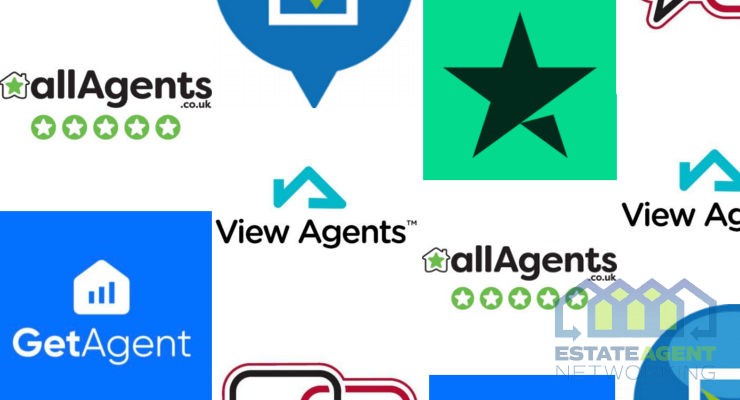 Other than word of mouth, what ways are there for consumers to read up on reviews about their local estate agents? When we are choosing which of the main high street estate agents we are going to use for selling our property, past experiences from their clients can help us to decide which one deserves…
Read More

→