How to design the perfect under stair bathroom
You know that awkward feeling of allowing guests to use your bathroom. And then your heart begins to race to wonder who used the bathroom after the last time you checked and what impending sight awaits your guest. Scary right?
This article offers the solution to all your questions when your guests ask the big question. "May I use the restroom?"
Design inspirations for your under stairs bathroom
Pretty sure the space underneath your staircase didn't seem like a solution. That space can be even more functional than just a storage space. And can fit a stylish bathroom not just for your guests but also for your kids and elderly relatives.
Getting into a small space could ignite claustrophobia, and compact under stairs toilet designs can make this small space more comfortable.
Maximise space
With such a small space to work with, you want to ensure that you maximise your space. Free up the floor. With fewer features on the floor, the bathroom space appears less cluttered and provides an open floor space.
Fixing toilet features at the corners is an option you might want to consider.
The doors
Whatever door fits your preference. Be it traditional doors, sliding doors, or folding doors. They open outwards to create a more welcoming appearance. An even more cool effect is that the doors are custom built.
These doors are made to perfection so that they close perfectly under the stairs.
Storage space
The available space determines how much storage space you can use. Therefore, we recommend a minimum floor space layout of about 80cm x 140cm before considering a bathroom beneath your stairs as an option.
Even within this small space, you'll need some space for all your toiletries. Installing a built-in mirror with storage is an appealing option. A cabinet attached to the sink is yet another option. Check out other ideas for under stairs that can bring out the creativity in you.
Colours
With colours, you can play tricks on your eyes and create an illusion of a spacious room in mind.
White is a perfect option for such a small bathroom and can make the room look bigger. Another trick is using large tiles, and the space appears visually spacious when you use the same tiles for the floor and walls.
Lighting
Lighting is an important feature, especially for smaller bathrooms. The darker it is, the smaller it feels.
When adding lighting to your under stairs bathroom, remember to add lights that illuminate but don't overshadow the space. A great way to do this is by adding lighted mirrors.
Conclusion
Working in a small bathroom can be a challenge and requires careful planning. With this guide, you are definitely on the right track in designing your under stair bathroom. Here is more inspiration for using the space under your stairs.
FAQs
How do I prevent head bumps in such a small space?
To ensure enough headroom, the tallest part of the toilet has the sink and mirror where you stand, and the shortest area has the WC where you can sit.
How do I deal with ventilation?
Depending on the location of your stairs, you're likely not going to have a window. However, you can fix in extractors to get out moist and provide ventilation.
How do I connect my under stairs bathroom to the sewer line of my home?
If a toilet is directly above or beneath the stairs, connecting the pipe to the sewage system becomes easy. However, where such a scenario does not exist, you may need to invite an expert to install a new sewer line.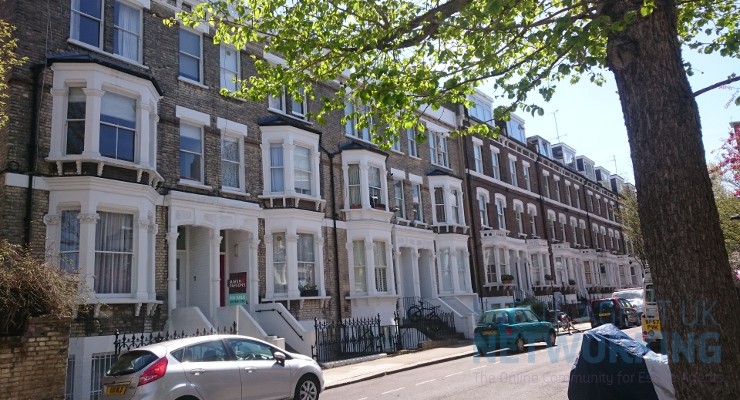 In the residential lettings market, rents are rising, and competition is fierce. But what can affect the profitability of your BTL investment? We aim to find out here. As Stephen Clark, from Finbri bridging finance, says, "Demand for rental properties remains strong across the UK, but the market demand is not being met by the…
Read More

→